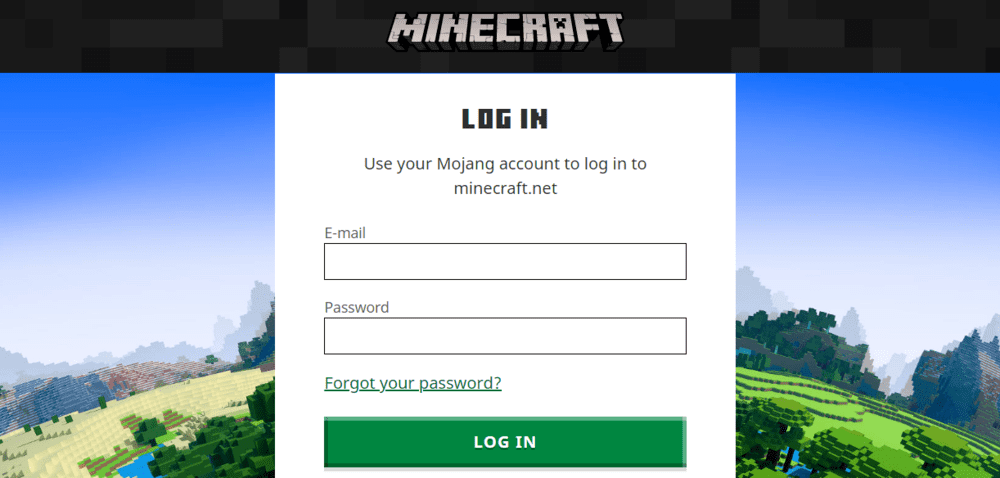 There is an error with the Minecraft launcher and official website that stops the login button from working. Players can enter their correct credentials and then press the log in button yet it still won't do anything. The launcher or the website acts as if the user hasn't pressed any button or as if the user has entered the wrong credentials.
Players are unable to play the game while this error occurs. This is obviously pretty annoying and if you're facing this problem as well, you'd want to fix it immediately. The 'log in button' issue isn't exactly common and only a few players have ever faced it. However, the few players that have faced it were easily able to fix it, and you should be able to do the same as well if you follow the fixes listed below.
Solving the Minecraft Login Button Not Working Issue
Disable your VPN
Before you get into troubleshooting the issue, make sure that you aren't using a VPN before trying to log in to your Mojang account. Using a VPN can result in blocked access to Mojang's authentication servers, which ultimately means that you won't be able to log-in to Minecraft and play it online.
Simply disabling your VPN or temporarily uninstalling should be enough for you to log in to the game and fix the issue. You can simply turn your VPN back on or reinstall it once you're done playing Minecraft if you're worried about safety.
Clear Cache Files
Before trying this fix, try to use your phone or another computer in order to log in to your Mojang account. There is something wrong with the cache files on your computer if you're able to successfully log-in using another device. Simply clear Minecraft.net's cache using your browser and try to log in once again.
You should also try clearing Java's cache if the issue still persists. In order to clear Java's cache, go to the control panel on your computer and then select the programs menu. The Java icon should be located somewhere in this menu, try to find it and select it. You'll be able to delete all Java cache files by going to the settings menu from the Java control panel.
Reset your Account Password
It could be that someone stole your account credentials and changed them. This is most likely the case if you get an 'Invalid Credentials' error after trying to use the login button. If this is the case, all you can do is try to reset your account details. You can easily reset your password by selecting the 'Forgot your Password' option from the login screen and answering a few security questions.
Contact Mojang Support
If all else fails, you should try contacting Mojang in order to complain about your issue. They should be able to provide you with a quick solution to the problem, allowing you to log in to your Mojang account again.