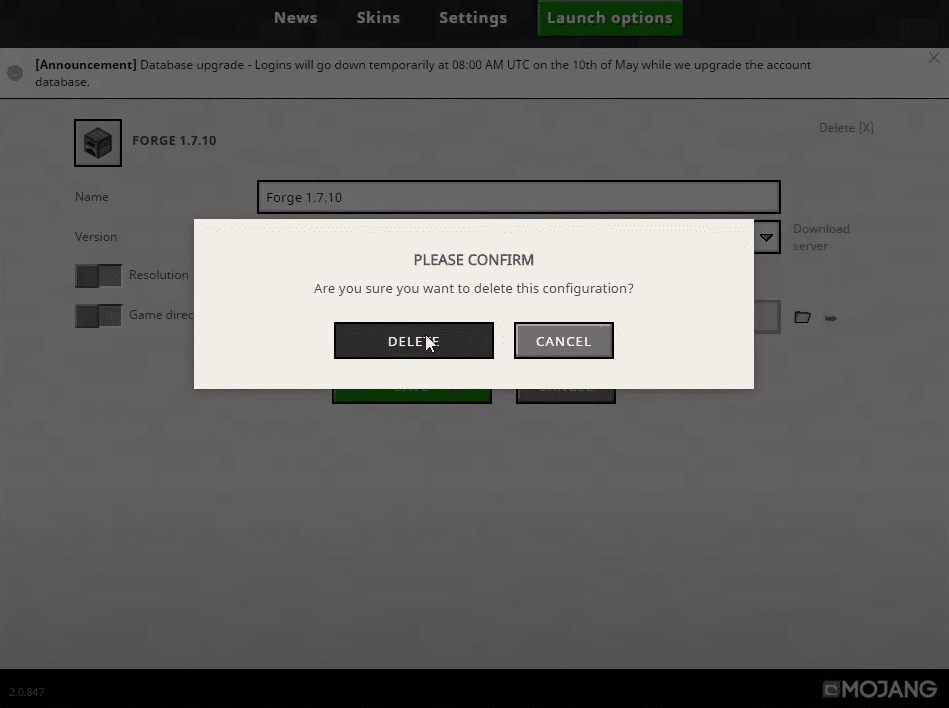 Minecraft forge is essentially the layer between basic Minecraft code and the programming we embed in the launcher through several mods. There are multiple versions of forge out there that allow you different levels of modification liberty with the game. You might want to install a different version of forge or deleting it altogether in order to host your own server. There are different versions of the forge that might require different steps to be uninstalled completely, and here is what you need to do.
Minecraft: How To Uninstall Forge?
1. Access the launcher
Well, you will be needing to access the launcher if you are looking to uninstall the forge version. Keep in mind that you will need to uninstall the previous version first if you want to install some other version of forge. So, to start with, access the Minecraft launcher and you will find the forge here. Most versions show the delete button right there on the launcher menu so you won't have to stress it much. You can simply click on the delete button and it will be deleted. Then, you will need to restart the launcher and you will be able to install the newer version on your launcher without any issues at all.
2. 1.12.2
Now, some versions of forge have limitations to it like 1.12.2 and you will not be able to delete, uninstall or rename the forge. This can cause you to have some issues and you will not be able to rename or uninstall the forge from your launcher once it is installed.
There are multiple solutions in this situation that can help you uninstall the forge version from your Minecraft launcher but those are not going to be easy as clicking on the delete button only. A few of these methods would be:
3. Re-install Minecraft
Sometimes, you will have no choice but to reinstall the Minecraft itself. If you have tried updating or deleting the Minecraft forge from the launcher and you are unable to help it, you can find only one solution that would be simpler. You will need to uninstall the Minecraft launcher completely and then you can install it again. Make sure that you are uninstalling it through the control panel, restart the PC once you uninstall, and then you will be able to install the version you want without facing any sort of issue at all.
4. Do it manually
If you are not willing to reinstall the Minecraft completely and want some other method to try, here is the thing that you need to do. There is a manual method to it and you need to follow these steps:
To start with, you need to open Minecraft files and there will be a folder named forge. You will need to delete the folder and rename the launcher profile with the exact version that you plan to install. Now, you will be able to copy the forge version that you want to have and it will work out perfectly for you after a launcher restart.