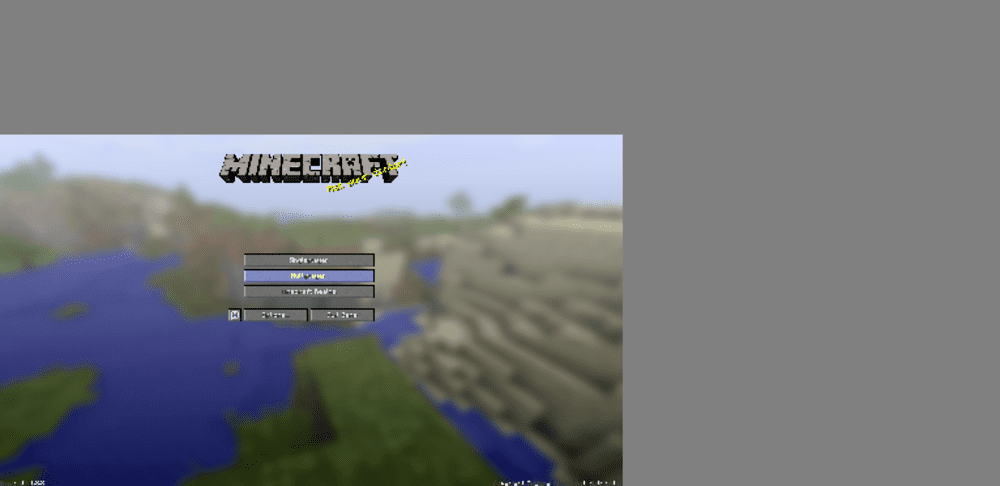 There is an annoying bug in Minecraft that can occur randomly. This bug removes the focus of the fullscreen from the center of your monitor's display. This makes it difficult to play the game while you have it set to fullscreen mode.
How to Resolve Minecraft Fullscreen Off Centre Problem
It's obvious that almost everyone prefers to play there games in fullscreen mode. It is much easier to play with the help of your entire screen and lets you enjoy the display that you have. However, the above-mentioned bug prevents you from doing this. This means that you'll probably want to fix the problem as quickly as you possibly can.
Luckily, the fullscreen bug in Minecraft isn't anything too problematic. Many players that play the game have encountered this once or twice. The issue mostly arises when there is a problem with the settings that you probably changed in order to ensure better performance. Just follow the solutions written below and you'll be able to play properly Minecraft in fullscreen mode again.
Change the Resolution Settings
Adjusting your resolution is the first thing that you should try in order to fix the issue. It could be that you've currently set your resolution settings to an unsupported option. This can result in many different displays issues with Minecraft, including the fullscreen bug mentioned above. Simply changing the screen resolution should be more than enough to solve this issue, meaning that you'll be able to play the game in fullscreen once again.
Change High DPI Settings
Changing the DPI settings for Minecraft is one of the most effective and easy solutions to this error. DPI stands for Dots per Inch. These settings allow you to adjust the size of numerous things displayed on your screen. Just follow the steps provided below in order to perform this fix.
Locate the javaw.exe file on your computer in order to get started. This file's default location is C:\Program Files\Java\jre8\bin.
Once you've clicked on the file, perform a right-click on its icon.
Doing this will present you with a number of different options. Click the option that allows you to access the file's properties.
This will open a menu. There should be an option labeled 'compatibility' on this menu. Click on that option and then select the option that says "Change High DPI settings".
You'll be presented with a few different options yet again. Tick the option that says "Override high DPI scaling behavior" and then select 'application' after doing this.
Restart Minecraft after doing all of this and the problem should be fixed.
Change the GUI Scale
Changing GUI settings is another effective way to fix this issue. Try the steps given below in order to perform this fix.
Pause Minecraft and go to the 'Options' menu.
Select the option that allows you to adjust video settings.
There should be an option for the GUI scale on this menu. Locate this option and change the GUI scale from automatic to the 'normal' setting.