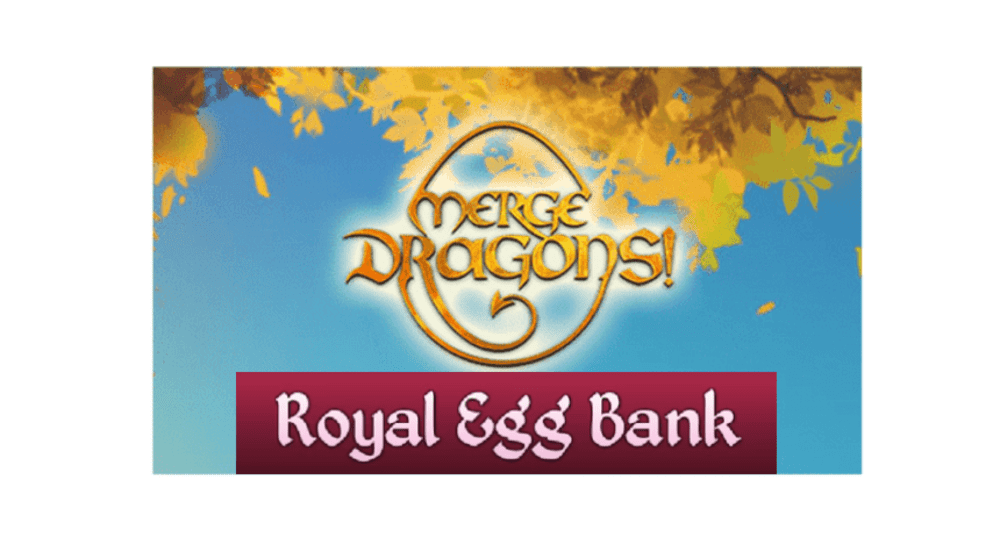 There was a feature in Merge Dragons! which was known as the Royal Egg Bank. This was technically an event that was available every now and then. It was a big part of the beta but didn't make it to the final game, until version 3.12.1. The Royal Egg back was mistakenly added to the game in this feature and some players had access to it.
What was The Royal Egg Bank in Merge Dragons!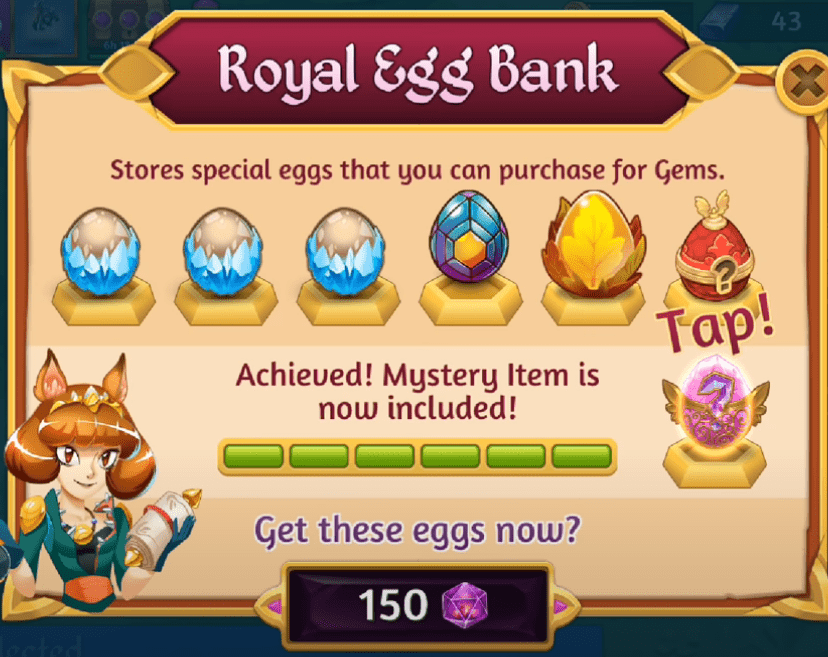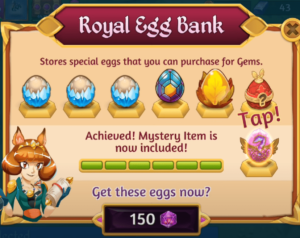 The Royal Egg Bank was a small event that provided players the chance to get a great special item, specifically Event Eggs. Players could earn purchase this special item from the treasure hunter for the very low price of 5 dragon gems. This made the Royal Egg Bank a great way to get rare eggs that could provide players with great resources. Speaking of the treasure hunter, her name is Kala. She is a main part of the game and you'll do most of your trading in Merge Dragons! with her.
Who is Kala in Merge Dragons?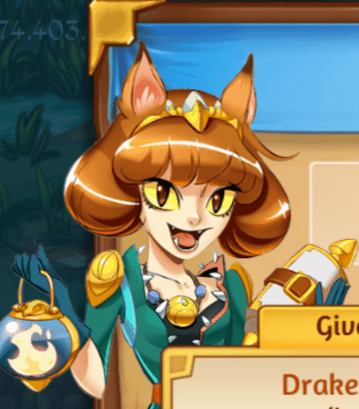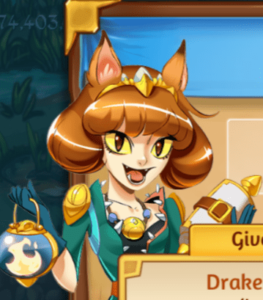 Kala is an NPC in Merge Dragons! She is a treasure hunter and explorer who comes from a distant land. She can be found near the camp at pretty much any time. She is specifically located on a boat over a small blue wormhole on the side of the camp and can be tapped on in order to talk to. When players try to talk to Kala, a small menu will appear and she will tell players what she wishes to trade for the day. For example, Kala might ask players to trade two of a common item in order to gain one of a rare item. She'll also let players buy things from her through in-game currencies.
Kala also has small quests that players can complete on a daily basis. She offers a new quest every single day and will provide players with rewards in the form of ''Kala's Rucksack'' for completing said quests. There is also a small chance that you can earn a bonus Kala's Rucksack for completing one of her missions. Players also won't be able to talk to Kala after completing the quest, since she'll disappear until the next day arrives. Kala was also featured in the Royal Egg Bank and was a main part of the event.
What was the Purpose of the Royal Egg Bank?
As mentioned, the Royal Egg Bank was simply there as an offer for players to earn event/special eggs for a very good price. This allowed players to get great loot and rapidly increase their progress in the game. Players could access the Royal Egg Bank by simply tapping on a jeweled egg, which they can usually get from a simple Daily Treasure Chest. Once the players tap on the egg, a menu will open and will guide players towards the Royal Egg Bank.
Players could usually get the Dragon Eggs from the Royal Egg Bank for the great price of only 5 Dragon Gems. However, this price was greatly boosted to 150 later on. The rewards that players could get from the Royal Egg Bank varied. Some players got great rewards while others got rewards that felt like a waste of 150 hard-earned gems.
Why was The Royal Egg Bank Added and Removed from Merge Dragons!?
The Royal Egg Bank was a feature that didn't make its way out of the game's beta until version 3.12.1. This is when it was added to the official game for the first time, as mentioned above. However, it was never intended to be a part of the game and was somehow added by mistake. This was quite a dilemma for the developers as they couldn't maintain the feature and ultimately had to remove it from the game. Despite this, the feature was still available to some players and they could use it for weeks after the new version was released. This allowed these players to use the Royal Egg Bank for a much longer time as compared to other players. However, this issue was resolved after a few weeks and no player could use the feature anymore.
Some players really loved the mechanic and wanted it to be added back to the game for use. So, the developers finally added the Royal Egg Bank back to the game in version 3.20.0. of Merge Dragons! However, the feature was a little different this time around, as a few adjustments were made in order to make it feel like a true part of the game. The price needed to take the offer form Kala was also increased drastically. In the end, it was announced that the feature was set to be removed yet again in November 2019.
Was the Royal Egg Bank Worth It?
This answer varies depending on the version of the Royal Egg Bank in question. The Royal Egg Bank was definitely worth it at the start as it provided players with special eggs for a very low price. This is why so many players loved the feature and used it frequently. However, you could say that the Royal Egg bank wasn't worth it after the price was increased.
150 dragon gems are no small figure. Players have to work hard in order to earn this number of gems and spending them at once can be a little difficult for some players. On top of this, the rewards also varied, meaning that players had a chance of wasting their 150 gems on terrible rewards. In the end, it was up to the player in question to decide whether or not it was worth it or not.
Will the Royal Egg Bank Return?
When the announcement regarding the Royal Egg Banks removal was made, it was also said that it was removed from the game for good. This means that there's almost no chance that players can expect a return of the feature. There haven't been any rumors that it could return so all we can do for now is wait and hope that the developers decide to add it back.