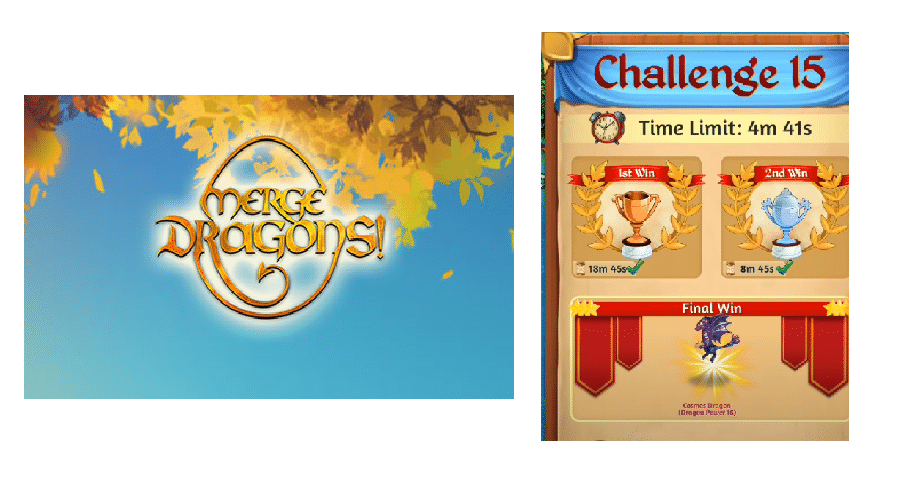 Merge Dragons is probably the most popular puzzle game that is currently available for download. The game contains tons of interesting aspects that make it a favorite all-day runner for the most player. It is available on both major platforms Android and iOS. But the actual reason for the popularity of this game is their stunning graphics, and out of the box storyline that keeps you emerged all day and immersive graphics that have a pleasing effect on your mood any day.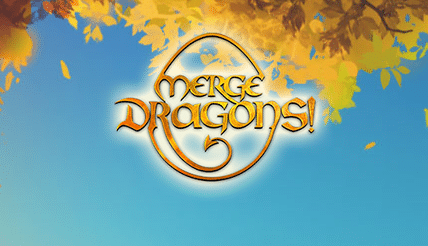 Merge Dragons make you focus on constructive elements of life rather than destructive and that is one of the core reasons that people are playing this game every day for hours. You get to raise dragons, hatch them, and use them on your adventures to heal lands from darkness and make them a better place. The game is spread over hundreds of levels on a fantasy magic land. You have to explore through these levels and move your way forward to get new levels and new lands.
Developers are working hard to make the game more interesting and fun to play. There are currently 30 challenge levels in the game with more levels being introduced so you can have better gameplay. These challenge levels are represented by a goblet on the map and are comparatively a bit more difficult than those regular levels. But the best part is that these challenge levels also increase your chances to earn better prizes. These challenge levels also have a chalice cost that you must pay to attempt these levels and that might also be slightly higher than the regular levels you are playing. Let's start having a look at Challenge 14 in Merge Dragons and see how it fares everyone.
Merge Dragons Challenge 14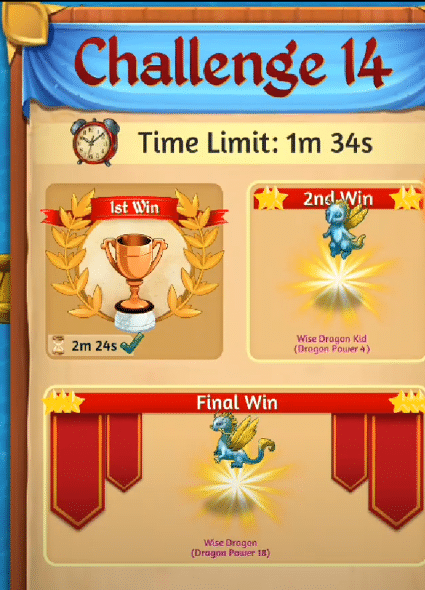 Every game starts getting more and more difficult as you make your way forward, and that is the same with Merge Dragons as well. You can get pretty confident by the time you reach Merge Dragons Challenge 14 which is also known as Summit 3 but things are not simple. While you were playing other levels or challenge levels before it, those levels were not exactly complicated and just preparation for the advanced levels that you are going to get in the future. Summit 3 is at level 91 with a chalice cost of 3. The level is not that difficult but not easy at all so you need to be a bit more careful and make your moves wisely on this level.
As you can see in the image, most of the land is covered with the darkness that you need to heal. But that is not all. The complicated shape of this level makes it even harder for you to make the right decisions and that can be a bit confusing for you. The main goals to earn stars and healing the land are just about margining objects and that sounds pretty simple. However, you need to be careful with merging the things as it matters how many things you are merging at once and the way you are going to merge them. That is where the game gets tricky and you must want to earn all those three stars and make your chalice cost you have spent on this level worth it. Let us show you what this level entails and what goals are there that will earn you the right stars upon completion. But, to start with you need to merge 5 Grass Dragon Eggs and merge harvester dragon portals so you can have the right dragons that will be helping you in completing the level.
Star Goals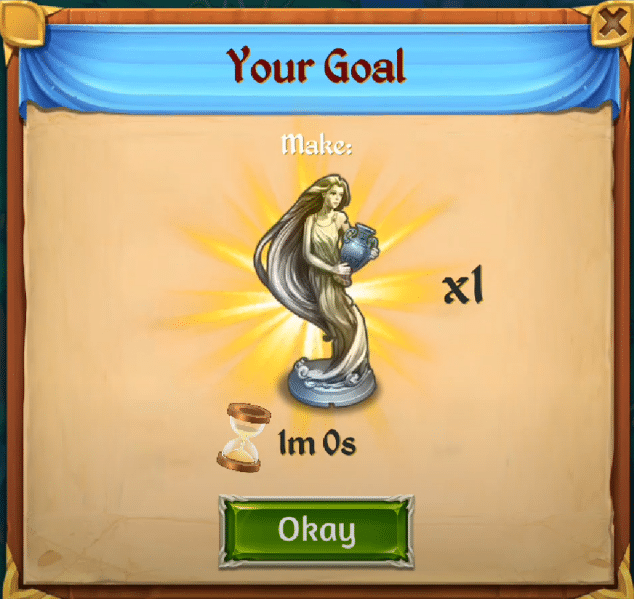 The more interesting part about this level is that unlike other challenge levels that would require you to have patience and wait for the things, you need to finish it quickly. This challenging level does not take much time and you need to hurry things. Be witty in your decisions but don't make any mistake while you are getting hasty to have the things done.
The first goal is to merge 5 Life flowers at once. This goal will earn you a star and that is why it holds key importance in the chain. You will need to sprout those flowers and keep them safe from the dragons for a while until you have 5 life flowers that you can merge together. Make sure that you are not merging 3 life flowers so that it might cost you a little bit extra effort or lose your chance at completing the goal for a star.
The second-star goal entails dropping dragons and hills on mountains. These dragons will be hatched from the 5 dragons' eggs that you merge at the beginning of this level. You need to tap the bones to create life flowers and drop these dragons on mountains and hills. Make sure that you are dropping 5 dragons and have ample resources to hatch 5 dragons to make it count and that will add another star to your achievements. These dragons are going to heal the land.
When you have enough land unlocked, you need to merge three bananas and that will complete your third-star goal. Now, here is the tricky part. Be vigilant to save your bananas from the dragons as they might steal them from you and you will lose your chance to earn the third-star goal.
End Goal
The end goal is fairly simple and will unlock automatically if you have done everything right in the level beforehand. You just need to unlock the demon gates and destroy those demons. Afterward, you can merge the destroyed Gaia's statue to finish the level and earn some super cool rewards.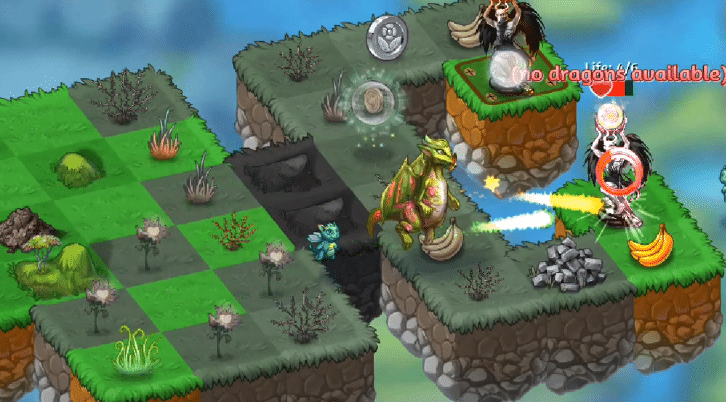 Rewards
Rewards are the best part, right. Upon completion of each challenge level, you earn some cool rewards that are not possible otherwise. These rewards that you have a chance to get upon completing Challenge 14 are Topsoil, Grass Dragon Egg, and Rain Cloud. The better your performance in the game is, the better reward you are going to get.