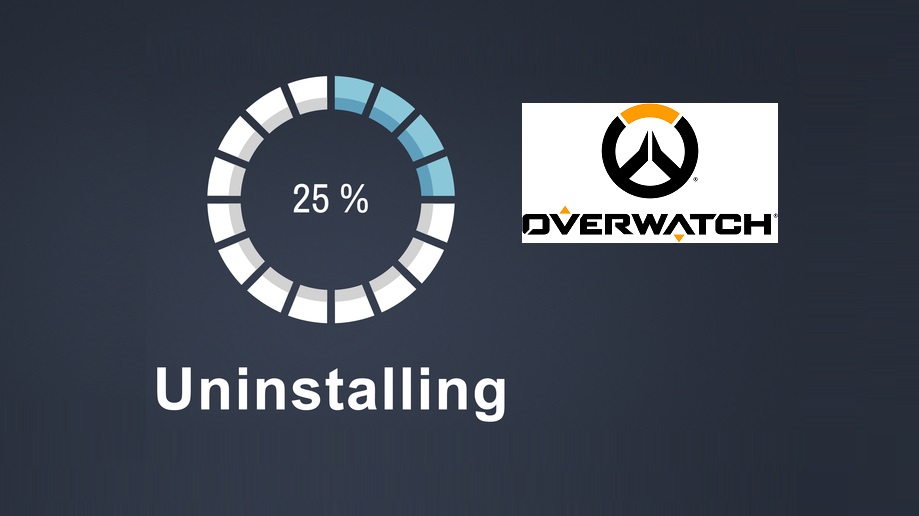 Overwatch is a fun and popular first-person shooter multiplayer game that was released by Blizzard Entertainment in 2016. The game receives regular updates and patches along with maintenance and new characters and game modes. But at one point you might get bored of the game, so whether if it is you who's gotten bored of the game or the game needs to be uninstalled due to a technical reason, it sometimes might not be deleted that easily. So here is a guide to help you with any problems that might arise when deleting the game.
Some Reasons To Uninstall Overwatch
Whether you have to uninstall and reinstall Overwatch due to technical troubleshooting or are just fed up with the game, there can also be other problems which can cause you to delete the game such as:
Overwatch can encounter a run time error ultimately forcing you to uninstall and reinstall the game.
The program has been affected by a virus or has been corrupted by a malicious virus.
You need to free up disk space for other programs
Those pesky Hanzo and Widowmaker mains won't switch.
4 Reasons Why Overwatch Won't Uninstall Easily
There can be many reasons as to why Overwatch is causing problems with its un-installation, such as:
No Un-install Option Available
Sometimes there might not even be an un-installation option available apart from the one given in Blizzard's own Battle Net application, this issue is more common than you would think and can be fixed using the Windows remover program which will be discussed later below.
The Application Will Not Show
Sometimes the application might get a problem and sometimes will not show in the Programs and Features menu on Windows, this is a problem in the system itself and can be overcome with the help of external un-installing applications.
Unknown Errors
During the un-installation process, an unknown error may occur and interfere with the process. This might happen if you do not have the latest windows update installed or due to an opened browser, so try closing all running programs and try again. If the first two solutions will not work then this could be caused by an existing file within the system which is tampering with the process or has caused Overwatch to be locked from being uninstalled. To deal with this issue use an application that can delete locked files, for example, LockHunter.
Overwatch Will Not Actually Delete
Even after you have uninstalled the game, the game might not have actually been deleted. Sometimes after the un-installation process, the files and the game's data will not be deleted and will continue to take up the same amount of space as before. To fix this issue, you will need to get rid of all these files and data separately.
How To Remove Overwatch Comfortably
To delete the game smoothly and easily, try to use the steps given below:
1. Battle Net Application
Ignoring all the problems given above, when trying to delete Overwatch for the first time, head over to the Battle Net program and try to uninstall the application using the uninstall option found in the options menu of the program. If this doesn't work you should start worrying about the problems mentioned before.
2. Use Windows' Removing Feature
Go to the START menu and select the Control Panel.
Press 'Uninstall a program' to open the uninstallation panel.
Search for Overwatch on the list of programs and select uninstall.
Find any other files or data left related to Overwatch that may be left (if you think there are any) and delete them.