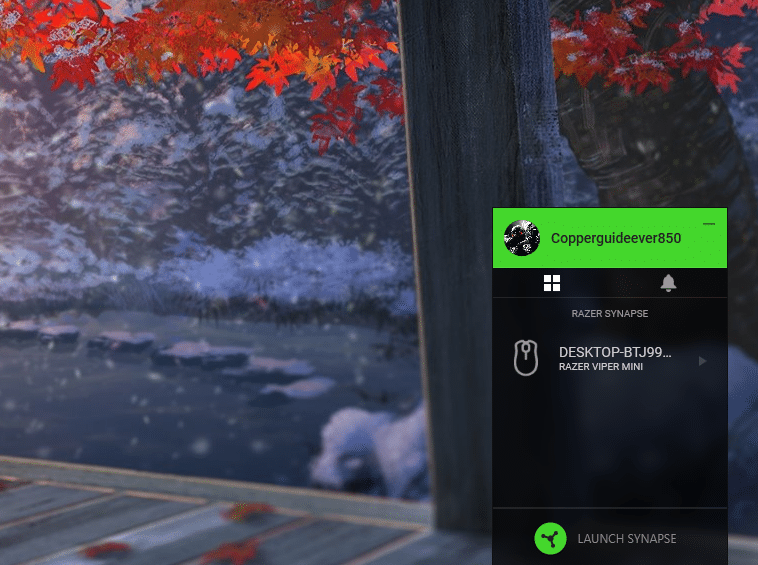 Razer Synapse is an application that allows users to configure their Razer devices. There are different features that you can use to help you get the most out of your devices. The interface is quite easy to use. You can assign macros to use in your gaming sessions.
You can save all of these settings on your Razer account. That way, even when you're using another PC you will easily be able to access your settings through the Razer account. In this article, we will be going over you can enable Razer Synapse to open on startup.
How to Make Razer Synapse Open on Startup?
Having Razer Synapse enabled on startup will ensure that your device configurations stay the same when you log on to your computer system. To achieve this all you have to do is open up your windows settings and click on the app icon. From here you need to click on the startup option from the menu. After that browse through the list of installed programs and find the Razer Synapse application.
Just toggle the option in front of the Razer Synapse to on and you will be all set. Now whenever the PC starts, your Razer Synapse will also start with it. If you're still confused about how you should go about enabling the Razer Synapse on startup then we suggest that you watch a YouTube tutorial. That way you can follow the video step by step to get your Razer synapse to launch at startup.
One thing to keep in mind is that for this feature to work properly you need to provide administrator access to Razer Synapse. Otherwise, it won't load for you and you will have to manually start the application after the PC boots up. To do so, you just need to go to the Razer Synapse execution file and right-click on it. From the drop-down menu select open as administrator and then click yes on the prompt. After that reboot your PC to check if Synapse starts automatically after your PC boots up.
Razer Synapse Not Launching at Startup
Recently, a lot of users have mentioned issues about their Razer Synapse not launching at startup. Even though they have made sure that the application is set to automatic startup. Manually starting Synapse every time, your PC boots up can be quite annoying. So, if you're in a similar situation then the first thing you should do is update the configuration tool.
To do so, just open up the control panel from the startup menu. After that go into programs settings and uninstall Razer Synapse completely. Once that is done you need to make sure to remove all of the remaining Razer folders on your computer. Otherwise, they can corrupt the update when you install it. So, after rebooting your PC once you need to go into program files and unhide the hidden folder. After that just delete all the hidden Razer folders and reboot your PC again.
After the PC boots back up you should go to Razer's official website and download the latest version of Synapse on your computer system. Run the application and follow the instructions on the prompt to successfully install the configuration tool. After that enable the startup option again from the windows settings to check if your issue is fixed or not.
Some users also mentioned that setting the launch settings to delayed start fixed this issue. To do so, just press Windows key + R and then type in "services.MSC". From there you just need to find all of the Razer programs and set the startup to delayed. This will ensure that the application does not load too fast and you will avoid further errors.
Lastly, if nothing seems to work for you then the only thing you can do is contact Razer support to help you fix this issue. Provide them screenshots of your issue to make it easier for them to understand your issue. Once they have identified the actual problem, they will be able to guide you more effectively through different troubleshooting methods. All you have to do at this point is follow their instructions step by step and you should be able to resolve your issue.