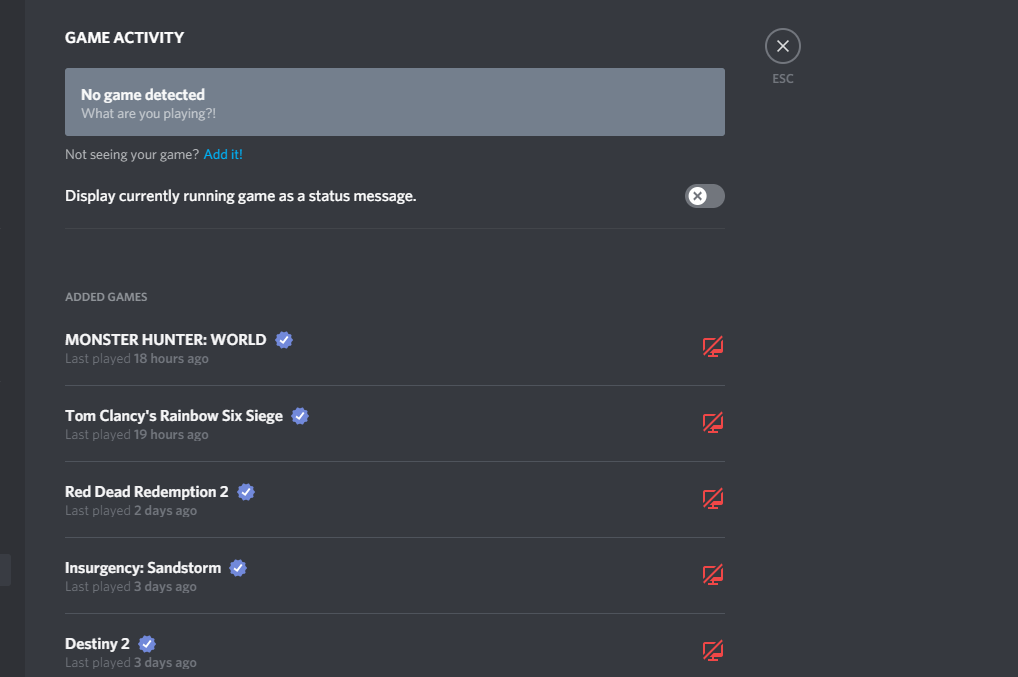 Online video games give you an opportunity to play with your friends and family. At the same time, Discord is an application that lets you talk with them while you are playing these games.
Discord has had a huge impact on gaming communities as a whole. It has helped them expand much more. Through Discord, players get to meet and make new friends that play similar games as you. This is particularly useful in games that require multiple users to perform an activity. For instance, Raids in Destiny requires you the coordination of 6 players together.
Discord Showing Game as Your Status
The default settings of Discord show whatever game you are currently playing as your status. Most users don't want to show others what games they are playing. This could be due to various different reasons. If you also don't want to show the games that you are playing as your status, then you can certainly do so!
Through this article, we will be giving you a step by step guide on how to make Discord not show games. So, without wasting any more time, let's get started!
How To Make Discord Not Show Games?
In order to do this, you will have to follow these steps mentioned below:
First, open Discord on your computer.
Go to Discord's settings by clicking on the gear icon that is located in the bottom left corner.
Under App Settings, you should be able to see "Game Activity". Click on it.
Disable the option that says "Display currently running game as a status message".
If you want to, you can also enable/disable Discord overlay for specific games.
Your game activity status should now be hidden from other players.
Why Should You Disable Game Activity?
Although users may have different reasons why they would want to disable this feature. One of the most common reasons is that they don't want other players to know what game they are currently playing.
Just like the invisibility status in online games, you can avoid other players to see the game that you are playing right now. We all want to just go solo sometimes. In these cases, disabling this feature will be of great help to you.
Although this is pretty obvious, you can also try closing Discord and play games. This way, you won't be online in Discord at all.
The Bottom Line
With the help of this article, we have managed to explain to you how to make Discord not show games. It has all the necessary steps required to help you learn how you can disable game activity messages as your status.