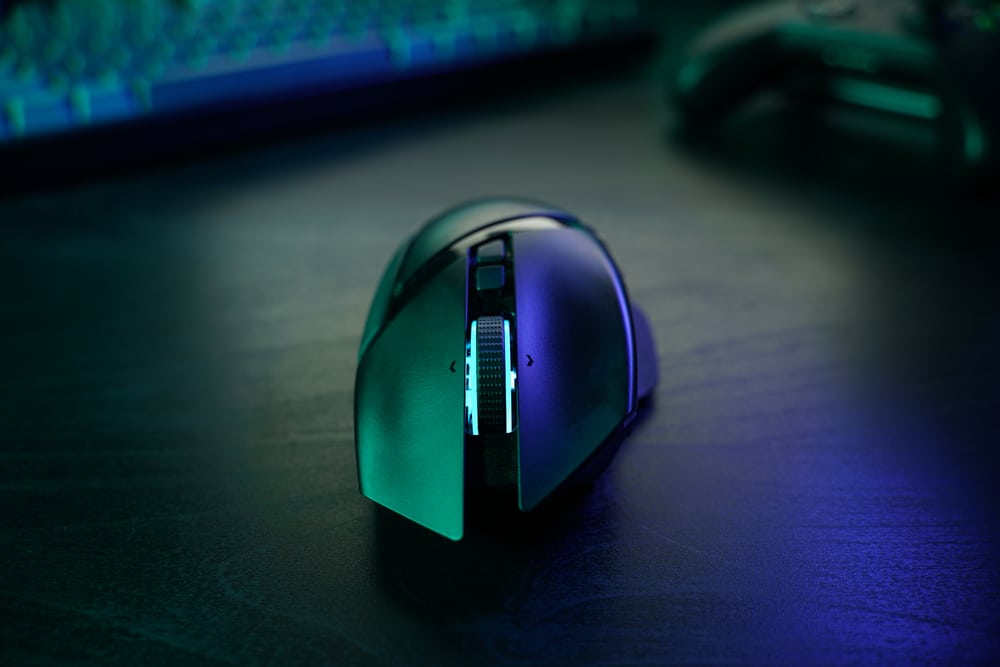 Even though mice these days come with the option of simply plug and play, you will still need to briefly configure a mouse before you can start playing your favorite games on it.
Similarly, we have seen users often struggle when attempting to connect their Razer Basilisk mouse. In case you are also someone with the same issue, then here is a step-by-step guide on how to connect your Razer Basilisk Ultimate with your PC.
How to Connect Razer Basilisk Ultimate?
As this particular model seems to be completely wireless, you will need to connect the mouse using a wireless USB dongle that comes with it. However, if you want to know exactly how you can do so, then follow these steps:
Start by removing the cover found on the back side of the mouse.
There should be a USB wireless dongle that you can remove.
Once you have the USB dongle, close the compartment cover on the mouse.
Now, you will have to connect the USB dongle to your computer's USB port.
Simply switch on the Razer Basilisk Ultimate.
Charging Your Mouse
Apart from connecting the mouse, you will also have to connect a charging dock in order to make sure that your device charges. To do so, try following these steps:
Plug your charging cable from your PC's USB port directly to the charging dock.
Insert your USB dongle into the PC's port.
One thing to keep in mind is that you can use the charging dock in order to both charge the mouse as well as extend the range of your dongle.
Installing and Setting Up Razer Synapse
As soon as you have the device connected to your computer, the next thing that you will need to do is to make sure that you download and install the latest version of Razer Synapse. Through the program, you will be able to make any changes that you'd like to the mouse.
After running Razer Synapse, simply tap on your device after which you will get the option of being able to make any changes that you'd like to. Some of these changes include being able to program every button as well as changing the DPI of the mouse.
It is also worth mentioning that you can easily set up multiple profiles with different settings, allowing you to swap between these profiles on the fly.
The Bottom Line:
How to connect Razer Basilisk Ultimate? In case it's the first time you are using a wireless mouse, you'd be surprised to know that the process is as simple as connecting the USB dongle to your PC. But, if you wish to learn more details on how you can set up the mouse effectively, then be sure to read through the article.