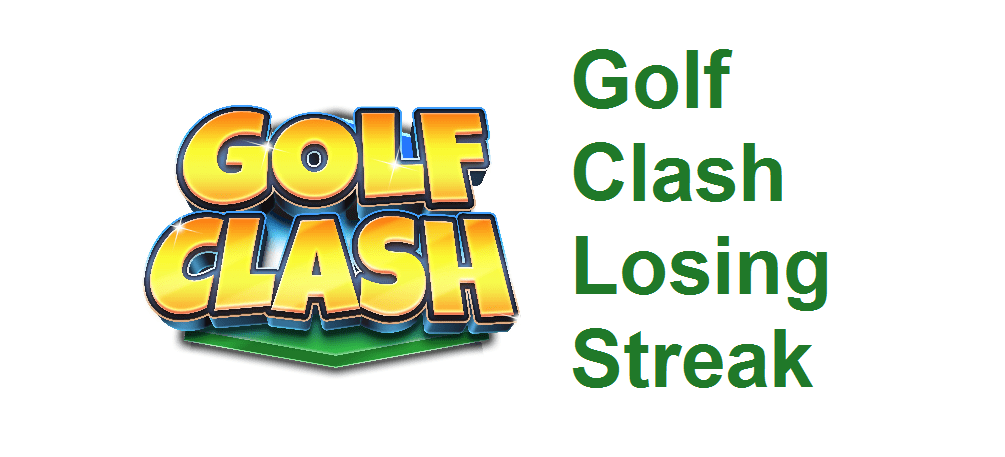 Golf Clash has grown its popularity considerably with not only the Golf Players but also those mobile gamers who want to have a good pass time to get through the day. Needless to say, you match against every type of player while you are matching in Golf Clash and that will cause you to have different experiences of playing against players of multiple skill levels. Golf Clash can get pretty addictive at times and keeps you immersed with matches and tournaments all day long.
However, no matter how good a player you might be. There are chances that you might have to go through rough patches in every game and the same is the case with Golf Clash. Golf Clash keeps a record of your win streak and losing streak that is also shown to other players you are matched with. This is sometimes a good thing to have, but can you get in trouble sometimes as well.
If you are going through that rough patch in your game, and want to get out of it. Here is how:
Golf Clash Losing Streak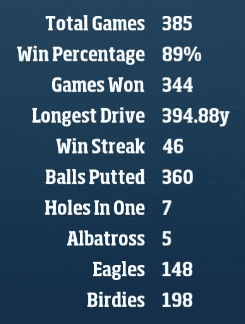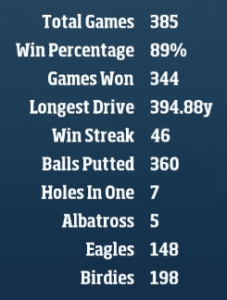 You must understand what a losing streak means to learn how you can get rid of it. To start with, a losing streak is when you constantly are losing every match you play. If you are randomly winning and losing, it will not create much of a losing streak for you. But if you have lost all 3 matches that you have played in a row, your losing streak will say 3. It will continue to grow if you keep losing the matches and that is certainly not something that you want on your profile. If you are looking to cut on your losing streak, you can do it in a few simple steps:
Keep Your Calm
A losing streak can shake your confidence greatly and you just start taking big risks or make random shots half-heartedly. That is not going to make the condition better for you but would ruin your chances of winning considerably. You need to keep your calm and play each game as it matters to you. The more calmly you play, the more chances you are going to have for a win as Golf is a game of strategy, will, and calculations. The clearer you think, the more you win.
Don't lose the confidence
The losing streak has a psychological effect on your game more than anything and you sure want to get rid of that. But there is nothing to panic about or losing your confidence. It is just that you are being matched with the opponents that are more skilled than you are in the game, or they are just getting lucky. In any case, you need to have confidence in your game and play every game with the same will and confidence that you can win this game. There are certain ways that are going to help you improve your game. And one of them is matching with the right opponents that you can win against. There are always odds in the favor of one player or the other, but you can change that by:
Keep an Eye on the Tournaments
There is a chance that before a tournament starts, players from higher tours are playing on your tour that you have just reached. They obviously have many more skills and a lot better equipment than you do that would increase their chances of winning against you and that can be a major cause for your losing streak. If you are losing more than 3 games in a row, keep an eye on the tournaments that are announced so you can have an idea of what is going on.
If you see that a tournament is announced and players with higher XP are matched with you on the courses, you can simply go and play on some lower tour for a while to practice and break your losing streak. You also have an option to sit low for a while until the tournament is finished and then you are going to have better chances of winning. Playing during a tournament is also good for you as all the good players must be trying their luck with the tournament.
Save your Coins
A common mistake that most people do to get out of a losing streak is to spend more and more coins by playing hopeless matches. In a fit of passion, they keep playing the higher par matches as they think that they might win the next one, or they got so close this time, maybe they can win the next one. Don't make that mistake and keep your head clear. If you are in a losing streak and want to get out of it, you must save your coins by not playing on higher tours but turning down to lower tours where you will have to spend less coin for each match. This will increase the winning chances for you considerably.
Invest Smartly
You don't need to spend all your coins in a fit of rage on matches that you cannot win. If you have taken some big losses that caused you to have a losing streak, it is time that you stop and invest them where it matters. You need to visit the shop and invest your hard-earned coins on some equipment that will increase your chances of winning. Buy some clubs and balls or upgrade the ones you already have to have an advantage over your opponents. Smarter the decisions you make in the shop, more chances you are going to have on winning and breaking your losing streak.
Practice More
Practice makes a man perfect and gold is no different. You need to play more to learn more. The more you practice, the more your skills will grow along with the chances of your win. You must practice if you are going through a losing streak and try out all the new clubs that you have bought to learn the strengths that can help you break that losing streak.