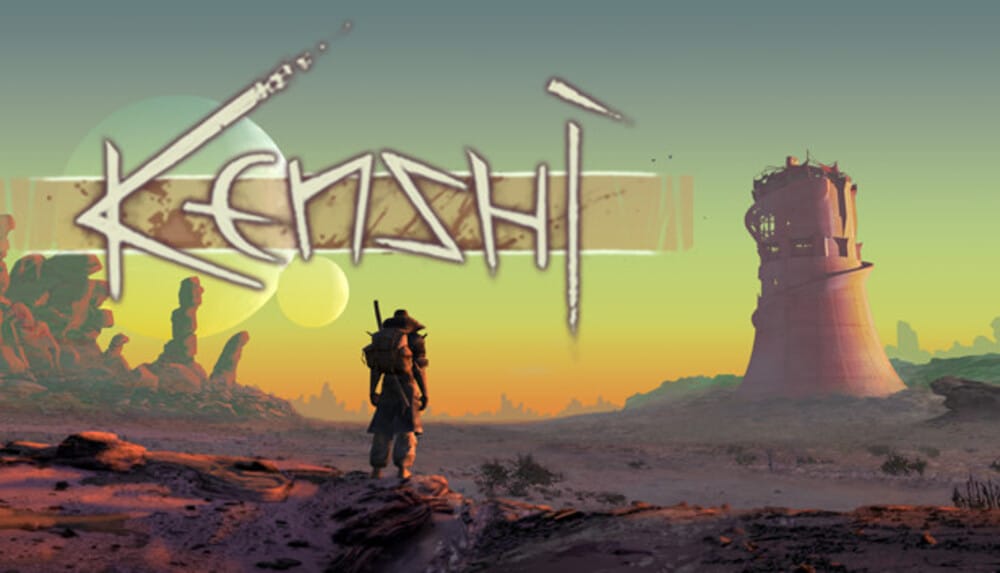 Kenshi is a well-acclaimed post-apocalyptic sandbox game that has been very well acclaimed by most. This is mainly due to the fact that just how unique and fun the game is. Kenshi puts players in one of the most unforgiving post-apocalyptic worlds out there. The game features many unique and great mechanics that made it truly different at its time. Because of this alone, Kenshi had earned itself a considerably large player base for quite some time.
Even now the game is considerably popular due to how unique it is. A lot of current games, even those that are online, make players put up with a story that progresses in the background. However, Kenshi isn't like this at all. The game features no linear story whatsoever and provides players with the creative freedom to do anything they want. There are not that many restrictions, meaning that players can mess around with any of the game's mechanics in any way that they want. The main objective is to simply survive and fight others, or even help them in some cases.
Top 5 Games Like Kenshi
Long story short, there aren't a lot of games that can offer you something similar to this. However, just because there aren't many similar games doesn't mean that there aren't any at all. If you're a fan of the fun and sometimes quite frustrating experience that Kenshi offers, you should try a few of the following games for a similar experience.
Rimworld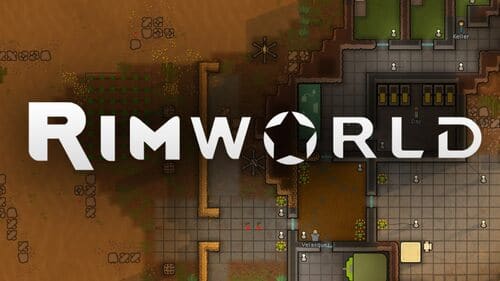 Some of the best things that come to mind about Kenshi are just how unforgiving the game was and how fun its base-building aspect was. Rimworld is one of the first games that come to the mind of many when it comes to both fun base-building and an unforgiving world. Rimworld has all sorts of great things to offer, but the best part about the game is just how random and unforgiving it can be at times. There are three main characters in the game and all of them have different traits and handle tasks differently.
What's so great about this is the fact that the backstories and traits of all three of these characters are completely random. This means that the game offers a completely new experience each time you decide to build a new colony. The main focus of Rimworld is base-building, something that Kenshi fans are surely familiar with. This aspect of the game is also really well handled and is a key part of how things will pan out for your three main characters.
Speaking of the three main characters, the story of Rimworld revolves around three characters in the future who are deserted on a planet in space. These three decide to build a colony on the said planet until they finally have a means of escaping. You'll be taking control of these three and will help them build their colony. As time goes on, more and more people will start to join your small colony. You can either ask others to join peacefully or imprison those that refuse and convince them to join. Long story short, Rimworld is a lot like Kenshi is some departments. Even though both games seem completely different, you'll definitely notice lots of similarities.
DayZ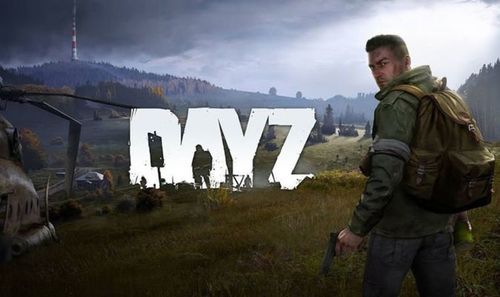 Mods are a very popular thing among players that game on PC. There are all sorts of popular mods for all sorts of specific games. However, there's one mod in particular that stood out from the rest. This mod was made for ARMA 3, and it almost became even more popular than the actual game. The mod eventually became so famous that it had been made to a completely separate game, which is now known as the popular survival horror game, DayZ.
DayZ is fairly popular, arguably even more so than Kenshi. That being said, a lot of people might say that there aren't any similarities between the two games at all. This certainly isn't true at all. Both Kenshi and DayZ have very similar concepts and are very identical in some departments. Both of the games feature a post-apocalyptic setting and are merciless. Players struggle to find important supplies and have to grind in order to progress and survive. There's even the base-building aspect in both games. DayZ actually heavily relies on base-building and it is one of the strongest aspects of the game.
If you aren't quite familiar with it, DayZ is a post-apocalyptic survival game. Unlike Kenshi however, DayZ is heavily focused on horror. There are all sorts of horrific monsters to face in DayZ, such as the creepy zombies that stalk you for a majority of the time. Both games certainly appear to be very different on the surface, it must be said. However, they are very similar in terms of the overall feel and mechanics. If you liked Kenshi because of the survival aspect and wish to try another game that gives you challenge after challenge to survive, try DayZ too.
Cataclysm: Dark Days Ahead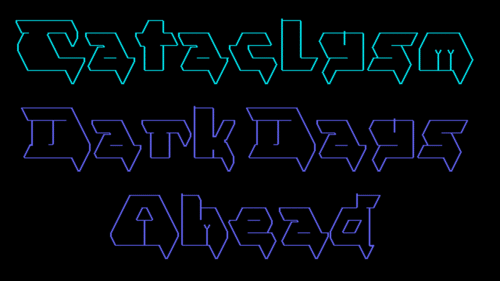 Speaking of unforgiving post-apocalyptic worlds filled with zombies and other abominations, Cataclysm: Dark Days Ahead is another good option that features all these things. Kenshi may not be a horror game, meaning that there is a huge and clear difference between the two games, but it is a survival game with lots of similar mechanics. You will notice a lot of similarities between Cataclysm: Dark Days Ahead and Kenshi. A lot of these similarities are ones that you'll be pleased to hear about.
The first and best thing that you'll notice about Cataclysm: DDA is the freedom to do whatever you wish to do, just like in Kenshi. The game doesn't focus on a linear story at all, and all players know is the fact that they're in control of a character in a post-apocalyptic version of England. Players are fully free to explore a said version of England in whatever way that they like. There are lots of things for you to do as you go on your way to explore, such as talk to NPCs, face horrific zombies and even some Lovecraftian monsters, and much more. All these things are fun to do and there's pretty much no limit to how long you can play Cataclysm: DDA.
Other things in Cataclysm: DDA that are a lot like Kenshi are the open-world aspect, the survival, and of course the base-building as well. You can go anywhere and decide to build small settlements/colonies. Survival is also merciless. Even though you have the freedom to go pretty much wherever you want whenever you want, you'll want to avoid doing so if you wish to face monsters as less as possible. The best part is the fact that anyone can try it, as it is free to play on PC.
Conan Exiles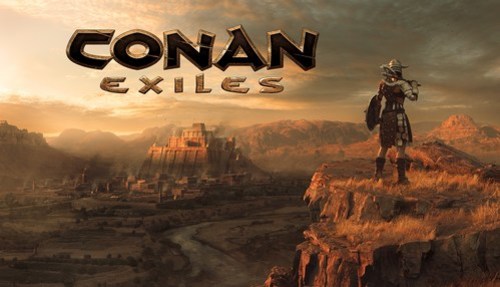 Available on Xbox One, PS4, and PC, Conan Exiles is a game that features some of the more unique survival games that you'll find. It is set in the world of the very popular franchise known as Conan the Barbarian. Players will take control of a self-created character that is charged with many crimes and is about to serve a death sentence. This character is saved by Conan the Barbarian himself and must later survive entirely on their own.
The game features a large map which is mostly a desert. Players have to find what supplies they can in this desert in order to stay alive and survive against enemies. One huge difference between both Kenshi and Conan Exiles is the fact that the former is a single-player while the latter is multiplayer. This shouldn't affect the experience too much, as the only real difference is that you can interact and even face other players as well. Both games are open-world survival games that make things as difficult as possible for the players. You'll definitely get the same feel while playing Conan Exiles as you got while playing Kenshi.
Atom RPG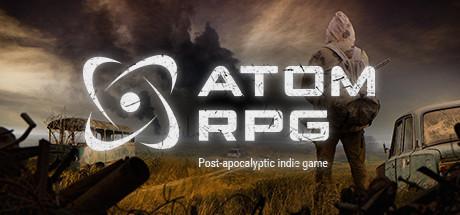 Even though this is yet another post-apocalyptic game, it quite different from the others you'll find on the list. It is a post-apocalyptic survival indie game that draws inspiration from some of the best and most popular franchises in gaming, including Fallout. The game has an interesting story and concept and includes a very large enemy variety for players to go up against.
There are monsters and mutants that will be at your neck at nearly every moment, and there are even other humans who'll be out to get you. Survival is very hard in Atom RPG and the game only rewards those that can grind, much like Kenshi. There's also a considerable amount of freedom to explore the daunting world of the game. There isn't much base-building in the game, but it's certainly still similar to Kenshi in other ways. To put it frankly, Atom RPG is definitely not going to be as good as Kenshi in the eyes of most. however, it is still a lot like Kenshi and is definitely worth checking out if you're a fan of Kenshi or survival games in general.