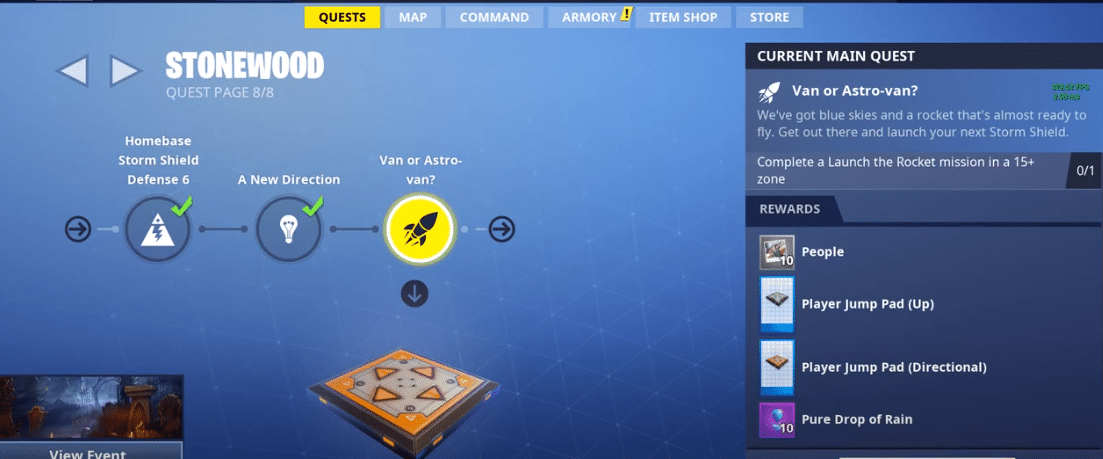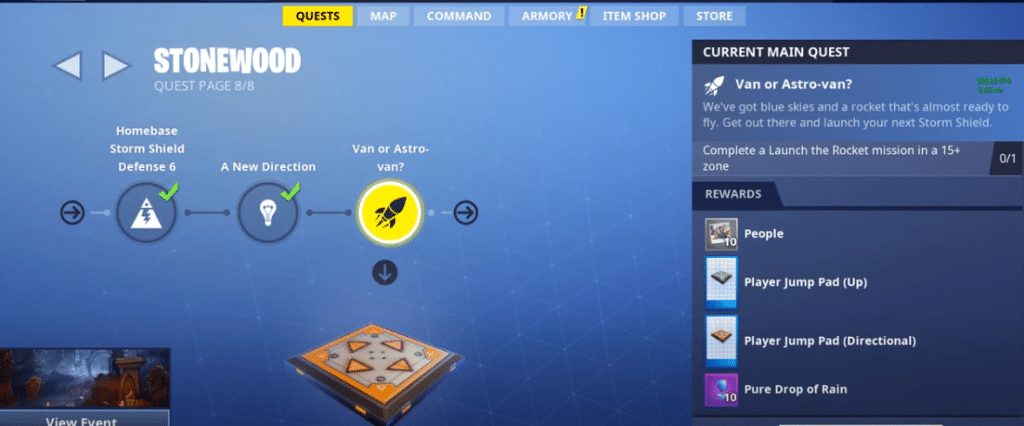 Fortnite is a massive game that features both PvE and PvP. Although the game gained fame due to its Battle Royale mode, it was initially released as a PvE. It offers a complete storyline that is pretty good for an online game.
It is recommended that players play the storyline as it helps players get used to the lore of the game. It also helps the player figure out the game's mechanics rather than spending hours in the multiplayer mode and messing around. In the PvE or story mode, you have to complete a number of missions with each having a different objective.
Astro or Van-Astro Mission in Fortnite:
While playing Fortnite, you may have heard about the Astro or Van-Astro mission. It is quite an important mission in the storyline that helps you unlock the second-tier skill tree, as well as Plankerton.
However, most users don't really know about this mission. As a result, a number of them ask about what exactly is Astro or Van-Astro, or how you can unlock Plankerton. Today, we have all the answers to your question, thanks to this article. If you also want to learn more, be sure to stay with us!
Where Can You Complete The Astro or Van-Astro Mission?
You can actually find this mission at the very end of the Stonewood quests. Stonewood is the first location that you will spawn during the PvE story mode. This means that getting to the mission is fairly easy. All you will have to do is to start the storyline and complete Stonewood quests.
More specifically, you will face Astro or Van-Astor as the fifth quest on the 10th page for Stonewood. You will be able to complete the mission right after you complete the 6th storm defense mission.
Completing Astro or Van Astro mission will reward you with unlocking Plankerton, along with the second skill tree.
In this mission, you will basically have to complete a launch the rocket mission in a 15+ zone.
We highly suggest you take the time and complete the storyline, at least up to completing Stonewood quests. Not only will you be able to get more rewards, but you will also enjoy many other benefits. However, it is up to you whether you decide to do the storyline quests are worth your time or not. If you play Fortnite just for the multiplayer, then you may as well be better off of it.
The Bottom Line
In this article, we have explained everything you need to know about Fortnite Astro or Van Astro mission. Make sure you read the article till the very end.
If you have any confusion regarding the article, please be sure to leave down a comment. We will be sure to get back to you as soon as possible.