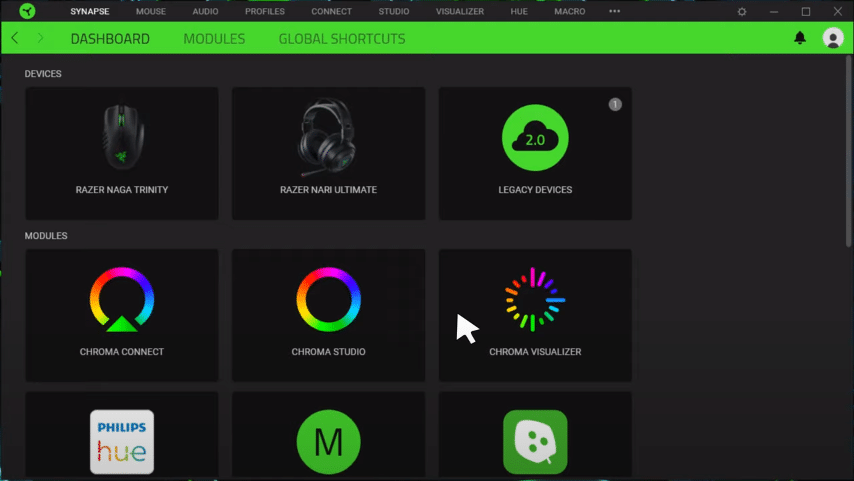 Razer Synapse is a computer program that allows users to configure their smart devices from one place. It is available for download on Razer's official website. All the Razer devices you have connected to your system will start showing up on the app home screen. From there you can easily configure each device independently. There are several different features that you can use to personalize your Razer devices.
In this article, we will be discussing whether or not Razer Synapse can work with any mouse. So, if you're not aware just read through this article to find out.
Does Razer Synapse Work with Any Mouse?
The quick answer to this question is "No", The Razer Synapse only works with Razer products. So, as long as you're using Razer peripherals like Razer Naga or Razer Deathadder then you shouldn't have any trouble in getting these mice recognized by Razer Synapse. You can easily configure the programmable buttons and change DPI settings on your Razer mice.
Unfortunately, there is no way you use Razer Synapse with any other mouse. However, this does not mean that you have no means of changing settings on the mouse that is from another brand. The majority of premium brands like Logitech and SteelSeries have configuration tools that you can install. So, all you have to do is download the configuration tool that is compatible with your mouse brand.
There are also 3rd party programs available that you can use to manage your off-brand peripherals. So, there is no need to worry if you have bought peripherals from other brands. All you need to do is find out which configuration tool is compatible with your specific mouse brand and you can easily manage your device. The interface might not be as friendly as Razer Synapse but it is better than nothing.
If you're not sure which tool you should be downloading then we recommend that you ask other users to help you out. You can open up a thread on online forums, this way you can easily interact with other users. You can also assign macros and access many different features depending upon which configuration tool you're using.
Conclusion
The Razer Synapse configuration tool is only meant for Razer products and will not work with any off-brand mice. So, if your mouse is not from Razer then you can't get it recognized in Razer Synapse. If you want to use Razer Synapse then you have to buy Razer products. You will not be able to use just any mouse with this configuration tool.
The good thing is that there are a lot of other configuration tools just like Razer Synapse that you can use to configure your mouse settings. So, even if your mouse is not from Razer, you can still manage all of your macros and programmable keys. All you have to do is find out the appropriate configuration tool that can work with your specific mouse model. You can still access a lot of different features and change your mouse configurations quite easily.