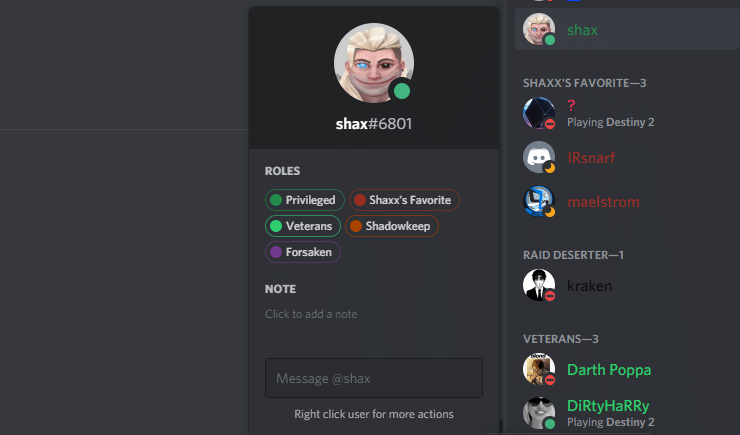 Discord offers a great way of communicating with other players through multiple means. It also offers players the opportunity of meeting with other players having similar interests in games. This is particularly useful for games that do not feature matchmaking.
The game developers can simply create an official Discord LFG (Looking for Group) server. All kinds of players can join the server and invite each other to play the game. This also eliminates the hassle of communicating in-game as players will already be in a voice channel through Discord.
Is It Possible to Direct Message a User in Discord Who's Not Your Friend?
We have seen countless users ask a question regarding messaging in Discord. Their question is whether they can direct message someone who is not on their friend list through Discord. If you are a regular Discord user, you will find plenty of new players that you may want to make friends with.
Lucky for you, it is definitely possible to message a player who's not on your friend list. What's even better is that it is actually pretty simple! Through this article, we will be explaining how you can do this. So, let's get started!
How to Send Messages to a Random Player?
Before we tell you how you can do so, we'd like to clarify a few things. Unfortunately, there are some restrictions and requirements on who you can message in Discord.
First and foremost, you will have to absolutely make sure that the user you are trying to message is on the same server as you. If not, then there is no way of messaging him in Discord. The other requirement is that the user's privacy settings allow him to receive messages from other players.
Some users like to disable the feature of someone messaging them from the server if they are in a server that has too many members.
Now that we have explained the things that may restrict you from messaging a user, let's get into how you can actually send him a message:
Locate the user to whom you want to send a message.
Click on his profile picture. A small window should appear.
At the very bottom, you will see a box that says "Message @username".
In this box, you can type whatever message you want to send that user.
Alternatively, you can also manually go to their profile by right-clicking on them, and then clicking on "Send Message". If the user has allowed receiving messages from other players that are on his server, he should receive the message instantaneously. You should also have the chat appear on your Direct Messages.
The Bottom Line
Through the help of this draft, we have explained everything you need to know about sending a direct message to someone who is not your friend in Discord.