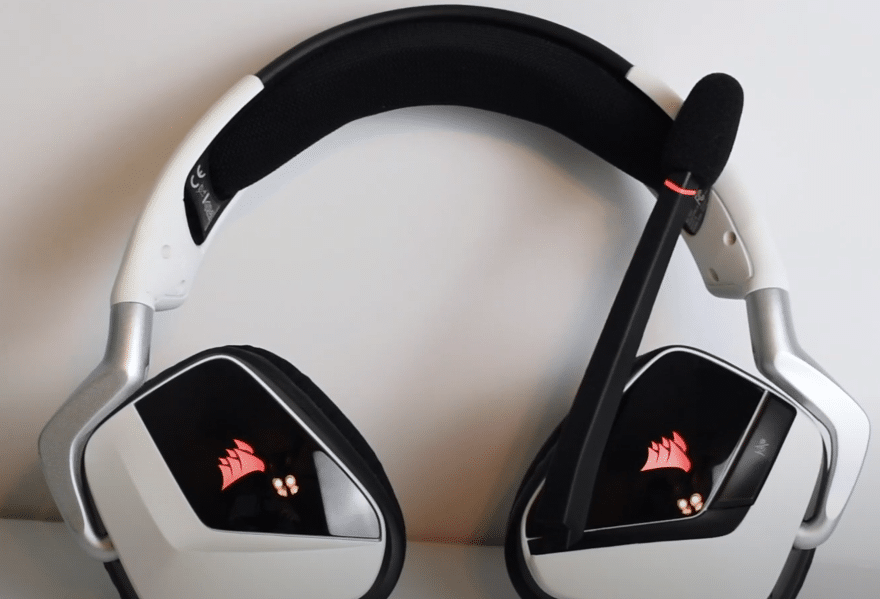 One of the biggest drawbacks of wireless headsets is that you need to manage the battery if you want to avoid issues. After a long day, it can be quite annoying when you boot up your PC and the headset is out of battery because you forgot to charge it the day before. That is why so many people just buy wired headsets to avoid the hassle of managing battery levels.
Even though the overall experience is better with a wireless headset, some people just prefer the wired headset. Let us discuss the battery levels for Corsair Void and how they can affect your gaming sessions.
Corsair Void Battery Level
According to most users, the battery life on their Corsair Void wireless headset will last for around 15 to 16 hours when they first buy the headset.
Unfortunately, just like other battery-dependent devices, the battery life keeps on deteriorating over time, and after a few years, it won't even work for 60 minutes. So, at that stage, it would be best to replace the battery or headset altogether for an upgrade if you can afford it.
At first, the 16-hour battery life doesn't sound that bad. You can leave the headset to charge overnight and then you can use it all day. At peak condition, the battery life is very good and you will only have issues if you keep forgetting to charge the headset.
You can set a reminder on your phone to help you better manage the battery levels of your headset. So, if you were thinking of buying Corsair Void wireless then you should go ahead and order yourself a piece.
The battery issues only start occurring after a few years have passed so you won't have any issues with the battery for a long time. Overall, the freedom from cable management that wireless headsets bring to the table is very convenient to have.
The Corsair Void is also light and you can barely feel it over your head. Moreover, you can configure the different audio presets using the iCUE to personalize all of the sound settings.
Almost, every user that bought this headset has been extremely satisfied with the purchase. Even if you get a faulty piece, you can immediately contact Corsair and ask them for a replacement by forwarding a claim on your warranty.
The build of this headset is quite sturdy and the sound quality is phenomenal. It is a very affordable option when you compare it with other wireless headsets. You can even go to the Corsair forums yourself and look at the reviews of this headset.
How to Fix Battery Issues with Corsair Void?
Ideally, you shouldn't have any issues with the battery on your Corsair Void for around 2 to 2.5 years. But if you think that the battery is drained out and you're not getting enough up time then you can either replace the headset if you have the budget for an upgrade or buy a battery replacement from Amazon.
The battery replacement won't cost you that much and you can replace the old battery to fix the battery life of your Corsair Void.
After the battery replacement, you will still get the 16 hours up time from your Corsair Void. You need to remove the rear cover from the right earpiece that doesn't have the mic attached to it. After removing the cover, you will also need a screwdriver to take the cover off. You need to very careful to damage the wires connected to the cover or it will be a nightmare to put them back in place.
Next, you will need to just unscrew the plastic plate and then you will have access to the battery compartment. Take that out and connect the new battery, put everything back into place, and charge your headset. It would be better if you can get an expert or someone from a repair center to do it for you.
You will likely end up damaging the wires on the headset and nothing will work after you put everything back into its place. So, seek help from a friend and avoid doing it yourself if you're inexperienced. That way the battery issue will be fixed and you won't have to worry about damaging the headset.