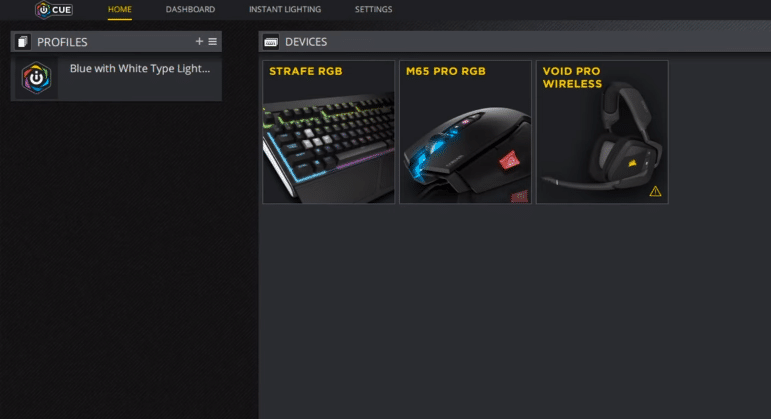 Corsair is known for just how great and reliable most of its peripherals are. While these peripherals are usually great on their own, but Corsair provides users with the chance to make them even better and more efficient and ever thanks to certain software.
This software is none other than the Corsair Utility Engine, which we'll be discussing today. Known by many as iCUE for short, the Corsair Utility Engine provides a lot of great accessibility and customization features which make using Corsair gaming devices much more enjoyable.
That's because the software's features allow users to change the way these devices work to better match the exact preferences of a user. But users can only make the most out of these features when they use iCUE. A problem with this is that sometimes the Corsair Utility Engine keeps crashing. Here's how to prevent it from crashing if you're encountering it while opening the program too.
How to Fix Corsair Utility Engine Keeps Crashing?
Delete ASUS Plugin
There's a plugin that users had to manually install in order for the iCUE to work properly. This is the ASUS plugin that performed a number of different functions. While this used to be a very important aspect of the application at one time, it is no longer one and is actually much more problematic than it is helpful. That said, it is very important users get rid of it from the installation folder and then try to open iCUE again.
The reason why this is an effective solution is because of the fact that Corsair actually implemented a pre-designed ASUS plugin to the Corsair Utility Engine in an update. This makes it so that the version which was manually installed interferes with the new one, making iCUE crash at launch and not allowing users to make the most out of it.
Turn Off Precision X
An application that a lot of Corsair Utility Engine users might have installed on their device and use regularly is Precision X. This solution is one that's meant specifically for all these users. The software is known to cause many problems with the iCUE, which is why we recommend that you keep Precision X disabled at all times when attempting to launch it.
Corrupted iCUE Profile
There are profiles in the iCUE software that make it possible for it to work as it does. If these are corrupted in any shape or form, they can cause problems with the program that can result in it crashing over and over again whenever users try to launch it. This could be the reason why users are encountering this problem.
To solve it, open up the File Explorer in Windows and then type %APPDATA%. A menu will appear once you search for this. From within this menu, try to locate a folder related to Corsair and then rename it to Corsair.BAD. Now simply restart iCUE and the software will automatically create a new profile, preventing any further crashes.
Repair iCUE
A solution for this problem which should almost definitely work if all others have failed is to repair it. Instead of the profiles, there could be some other corrupted file related to iCUE causing this issue. This can easily be fixed by the system if you follow a few specific steps.
Just go to the Control Panel in Windows and then open up the Apps menu. From within this menu, choose the Apps & Features menu which will allow you to find a Corsair Utility Engine-related option. Click on this and select modify. Now simply click on the option which allows users to repair the application. Once the repair process is complete, just restart iCUE and it should work.
Complete Uninstall/Reinstall
The last solution left to try is to completely wipe out all Corsair Utility Engine content on your PC after reinstalling the software. Now just reinstall it from the official Corsair website and all the previous errors with it should no longer reoccur. Just try to open iCUE after the application has successfully been reinstalled and it should work fine without ever crashing.