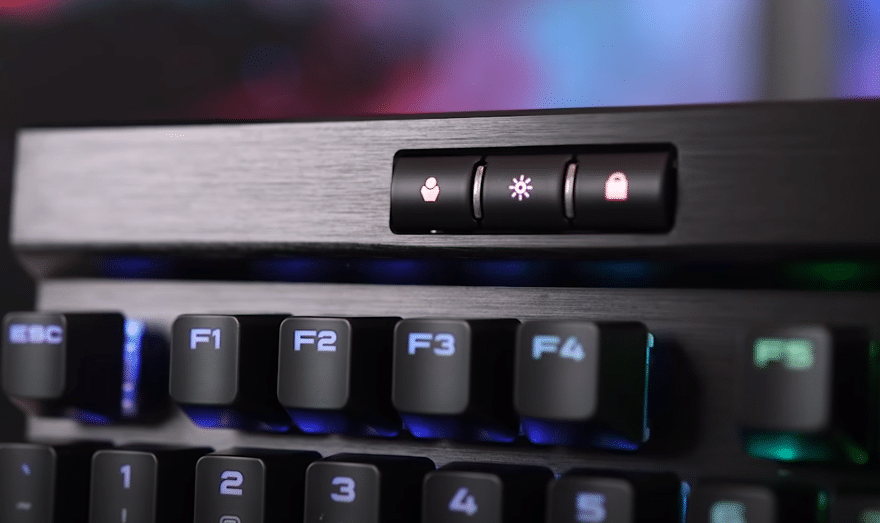 Corsair is known to make really good mechanical keyboards. They have a wide variety of options available from which some are even known to be the best ones you can find in the market. Not only do they have really high-quality mechanical switches but are also durable as well.
How to Fix Corsair K70 Media Keys Not Working?
Plenty of users have been facing issues and complications with their mechanical keyboards. Most of them mentioned how the media keys for their Corsair K70 are not working at all. As a result, they are no longer able to properly use their keyboards.
This is why today; we will be focusing on this issue and tell you how the issue can be fixed. We will be mentioning some of the most effective ways of troubleshooting the issue. All of them are mentioned down below:
Check the Drivers
If you notice specific keys from your keyboard not work like they are supposed to, then the very first thing you should be checking is the drivers that you have installed on your computer. The reason why most keyboards may not function like they normally should is most probably because of the drivers not working.
We also recommend that you check whether you have an older driver or software installed on your computer which could be messing around with your computer. What you need to do is to make sure that you have the latest version of the drivers installed. If not, then you can easily download them from the official Corsair website.
Check All Ports
Although the chances are low, it is also possible that the reason why some of your keys are not working is due to the port that you have connected your keyboard with. For instance, it could be that your keyboard supports a 3.0 USB port while you have it connected to a USB 2.0 port.
In either case, what you have to do is to make sure that you connect your keyboard to each and every single port that you have on your PC. This way, you should be able to check whether it really is the ports that are the reason why your keyboard is acting up.
Try Using Special Keys
It could be that your keyboard is perfectly normal and the reason why your media keys are not working could be due to the fact that you have to use a special key with them. To put it more simply, it could be that you need to use keys like ALT, or SHIFT in combination with the multimedia keys.
Try using all such keys to see if your media keys start working or not. If they do, and you don't want them to work in combination with other keys, then you can change this by simply accessing your BIOS settings.
Checking Your Keyboard
One last thing that you can try if none of the above-mentioned steps seem to work for you is that you try and connect your keyboard to another system. If the same issue happens, then there really isn't much that you can do about it.
At this point, we recommend you either get it checked and replaced, or try contacting customer support. Contacting support should allow a professional to take a look at your case, after which he should recommend the proper troubleshooting procedures which you will need to follow.
The Bottom Line:
Are your media keys not working on the Corsair K70? If so, then all you need to do is to follow the guidelines that we have mentioned n the article. Be sure to read through the article so you don't miss out on anything at all. In case of any confusion with the article, feel free to ask us in the comment section down below. We will be sure to reach out to you as soon as possible!