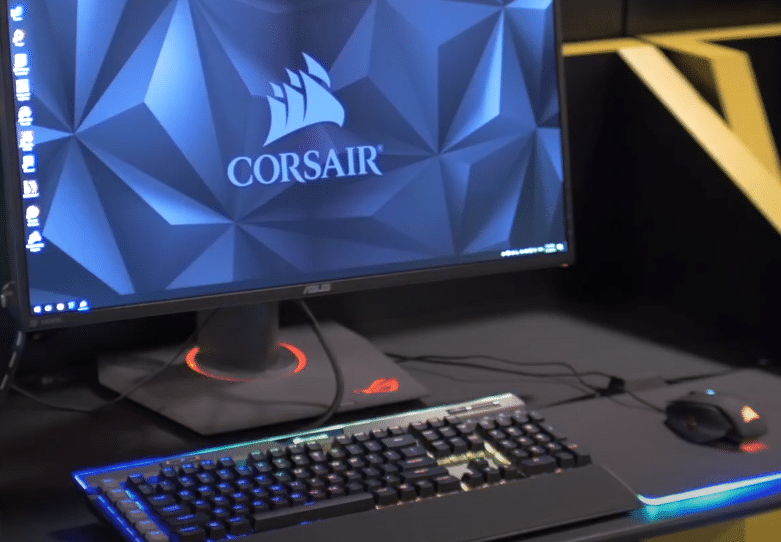 Corsair offers a whole customization software called iCUE through which users are allowed to be able to completely customize all of their Corsair gaming peripherals. Through iCUE, users can easily set up macros for their keyboard or change the DPI settings of their mouse.
Fixing Corsair Composite Virtual Input Device Not Appearing
Most usually, whenever you launch your iCUE software, you should get a "Corsair Composite virtual device input" appear on your device manager as a connected device. However, users have been complaining about the device disappearing after appearing for a few seconds. They have also mentioned how they are also hearing a disconnect sound from their PC.
If you are also someone who is facing something similar and are in desperate need of a fix, then we highly suggest you keep on reading. Using this article, we will be mentioning all the possible solutions on how the issue can be resolved. Here is everything mentioned below!
Restart Your PC
One of the easiest ways on how you can troubleshoot and potentially fix the issue is to simply restart your PC. Chances are that the reason why you are facing this issue is because of your PC acting up in some kind of way.
In either case, restarting the PC should help in refreshing everything along with the devices that you have connected to your PC. Also, make sure that you run the program as an administrator just in case.
Check Cable
Another thing that we recommend you check is the cable through which you have connected your Corsair device to your PC. it could be that your device is indeed getting disconnected due to which you are seeing the device disappear from the Device Manager as well.
You can try using all the different USB ports that you have on your PC in order to confirm that you are using a support USB port with the cable. Keep in mind that if you are able to use your device just fine when connected, a faulty wire should not be the case then.
Reinstall
Reinstalling could also potentially help in fixing the problem for good. However, you will need to follow some steps rather than just uninstalling and reinstalling the program again. Following are the steps that you will need to follow:
Start by completely removing/uninstalling iCUE from your computer.
Disconnect your Corsair device from your PC.
Restart your PC to make sure that all iCUE related files are cleared.
Download and install the latest version of the software (be sure to run the setup as administrator)
Connect your keyboard to the PC again.
Check-in device manager to see if the virtual input device is visible or not.
For most users, this seems to have done the trick and fix their issue. Unfortunately, this does not seem to be a permanent solution to the problem. In fact, many users mentioned how they had to follow these steps multiple times in order to resolve the problem.
Contacting Support
If you have tried almost everything, but have had no luck so far, then the last thing you can do is to try and contact the support team. Doing this will allow you the team to have a look at your issue which should then result in them giving you a bunch of further troubleshooting procedures.
Following them should lead to you fixing up the issue. Ensure that you cooperate with them whenever needed.
The Bottom Line:
Here are the 4 different ways on how you can fix Corsair composite virtual input device not appearing on the Device Manager. Be sure to read through the article so that you don't miss out on anything important. In case you found any confusion with the article, simply leave down a comment below!