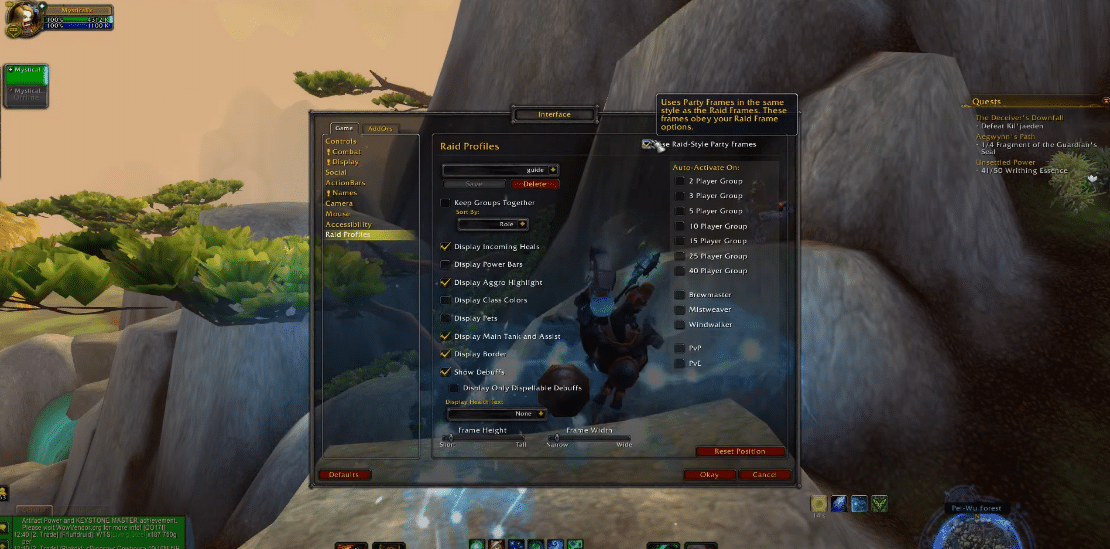 Raid frames are handy features in WoW that have a lot of different advantages. They are basically a means of making things more compact, allowing players to access click-heal functionality buff control, de-buff control, and more of the sort. Blizzard raid frames are basically official versions of this feature provided by the developers themselves. While these are certainly, they sometimes don't work as intended. If you're one of many players that are unable that can't get Blizzard raid frames to show up on the screen, try some of the solutions given below.
How to Fix Blizzard Raid Frames Not Showing in WoW?
Reset Blizzard Raid Frame Positions
There aren't many reasons why the Blizzard raid frames should completely stop showing up on your screen. That said, one of the most common out of a few causes for this problem is when the game or players themselves unknowingly push away the raid profiles away from the screen. When they're located outside of the view provided by your device's screen, they'll obviously fail to show up.
In-Game & Web Guides for World of Warcraft
Zygor Guides are the best and fastest way to level your characters in World of Warcraft and accomplish more in less time.
Hottest Lepre store World of Warcraft Boosting Offers
The solution is to pull them back into position once again, which is fairly easy to do. Firstly, go into the settings of the game by opening WoW and pressing escape. From here, you need to go to the UI settings. There should be an option for raid profiles specifically in the UI settings menu. Click on the button which allows you to reset their position and they should be back on the screen, allowing you to see them and use them as you want.
Try Relogging
Once you've tried the previous solution or even before you've tried it, we recommend that you try out relogging. This is otherwise referred to as the process of logging out and into your World of Warcraft account. Close the game if it is open right now and then log out. Now open the Battle.net client and log in once again before turning on the game. The raid frames should now appear.
Try Command Scripts
The next thing to do which we recommend to players if they were unable to resolve the issue using the previous solutions is to try some specific command scripts. Try ''/run EnableAddOn("Blizzard_CompactRaidFrames")'', ''/run EnableAddOn("Blizzard_CUFProfiles")'' and then ''/reload'' all together in this exact order without the quotation marks. Now press enter to see if the Blizzard raid frames are showing up.
Reset WoW UI
If all else fails, the last recommended solution we can offer is completely resetting the UI of WoW. This can be done through the Battle.net application by going into the World of Warcraft settings and renaming cache, WTF, and Interface folders to CacheOld, WTFOld, and InterfaceOld respectively.
After this, the game needs to be launched for the changes to fully take effect. The next time you try playing WoW after resetting the UI, the Blizzard raid frames should be showing up without any issues that might prevent players from using them.