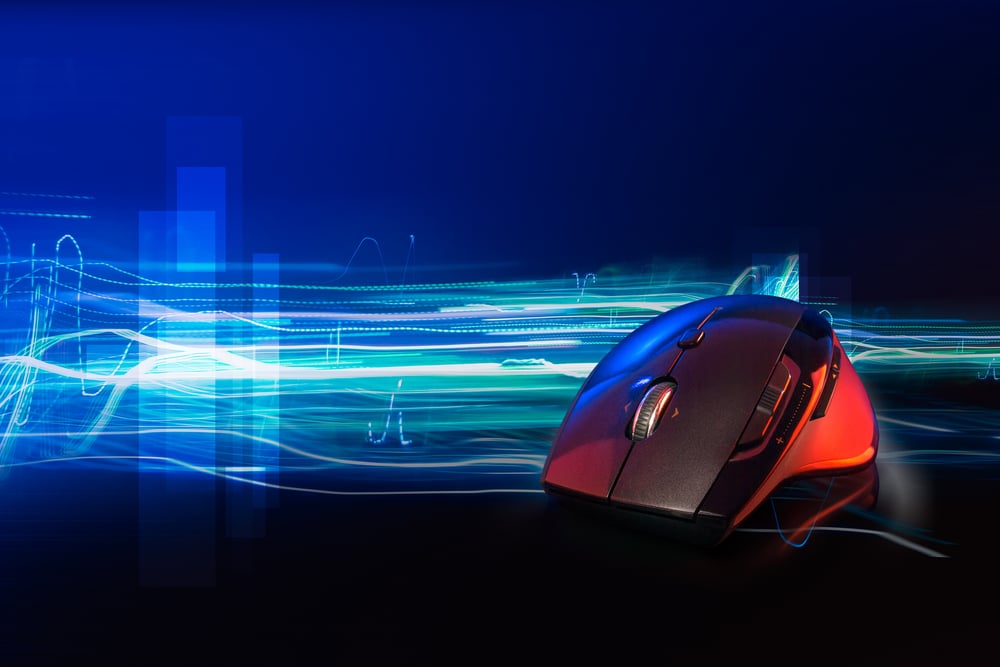 Having the right mouse at your disposal can make all the difference when you are playing a competitive game like League of Legends. Unfortunately, we see many users often end up comparing various mouse options against each other, resulting in others getting confused about what product to purchase.
If you are also someone who is wondering what the best wireless mouse for League of Legends is, then you have come to the right place! Through this article, we will be discussing in detail the best wireless mouse option that you can possibly choose for yourself. So, let's dive right in!
Best Wireless Mouse For League Of Legends
Logitech G Pro Wireless
Even though it's been a few years since the mouse was initially released, it still manages to withhold its position as being one of the best wireless gaming mice. Not only is the mouse incredibly lightweight and simple to use, but it also comes with an amazing sensor as well.
One thing that you are bound to notice when using the Logitech G Pro Wireless is that there is practically no lag when using the mouse. Weighing just about 80 grams, you will get to enjoy satisfying clicks and buttons with a simple shape that is easier on the hands while you game.
There really isn't a major drawback to picking this mouse as it checks in all the good things that you will want to have in your gaming mouse.
2. Logitech G305
If you are looking for a wireless option that comes with all the basic features while still managing to be at an affordable price, then the Logitech G305 is a great mouse that you can get. It comes with a DPI range of 200-12000 which is more than enough to get you by during your gaming sessions.
The wireless performance on the mouse is quite impressive as it can last you around 250 hours while running on single AA batteries. A crucial thing to know about this particular mouse is that it is equipped with the same sensor as the Logitech HERO, coupled with mechanical buttons that all makeup for an incredible experience.
Apart from that, it is also worth mentioning that the Logitech G305 has multiple color schemes that you can go for. This makes the mouse far more suitable for those who want to draw attention.
3. Razer Viper Ultimate
The Razer Viper Ultimate is one of the newer gaming mouse options that comes with various improvements over its counterparts. The first thing that you are bound to notice in this mouse is its amazing ambidextrous design which helps both right and left-handed gamers have a great time when they play any game.
Coming with the Focus+ optical sensor, you get to choose from a DPI range from 200-to-20,000 which accommodates precise and accurate tracking. Besides this, another impressive feature of this mouse is its battery life as it can last you up to 70 hours before needing a charge.
Another thing worth mentioning is that you will get to have eight programmable buttons on the Razer Viper Ultimate. However, considering how the mouse is ambidextrous, you will have a hard time reaching 2 buttons.
4. Razer Naga Pro
Another great option that you can go for is the Razer Naga Pro. The highlighting aspect of this specific model is the number of customization options that it comes with. With a side panel that can give you access to even more buttons, you can also expect a maximum DPI of 20,000.
However, keep in mind that the Razer Naga Pro falls under the category of a heavy mouse. At the same time, the mouse can easily last you a couple of days before needing a charge thanks to its massive battery.
The Bottom Line:
Here is all the best wireless mouse that you can get for playing League of Legends. Each option mentioned in the list is specifically designed for different playstyles due to which you can have an easier time choosing the right fit for you.