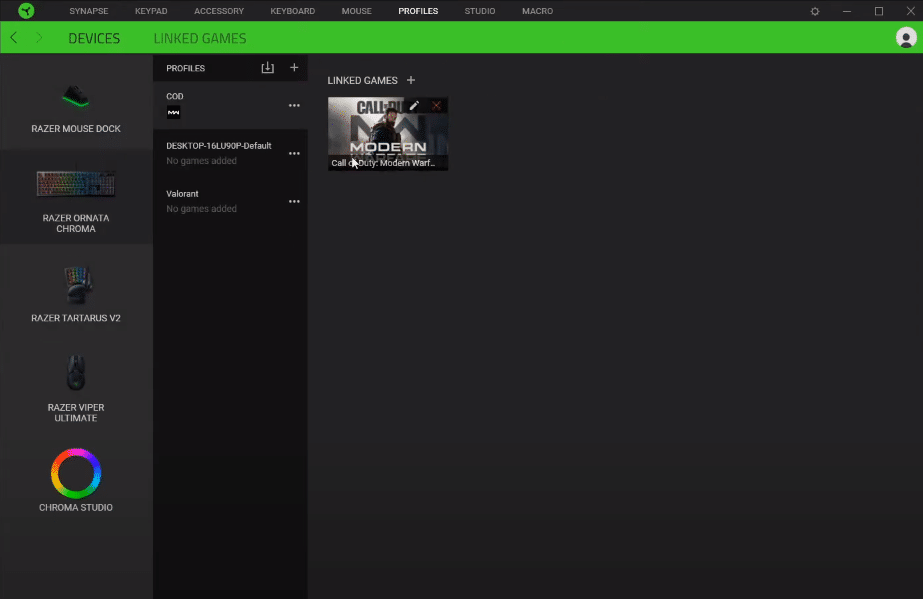 Razer Synapse has lots of great features which are it known for, with one of the main ones being the app's ability to help users remap their Razer hardware device layouts to match their own personal preferences. This is certainly a great feature which a lot of people find very useful, and it's quite understandable why it is considered the best one out of all.
However, there are many other great ones that go under the radar too. A great example of this would be the link program feature, which we'll be discussing in full detail down below.
What Does Link Program Do in Razer Synapse?
To understand the link program in Razer Synapse, users have to fully familiarize themselves with another trait of the application as well which we've already mentioned. This of course refers to the button layout customization.
While it's certainly very helpful for playing specific games in a more suitable manner, it can also be very annoying at times for obvious reasons. One example is each game and program has different mechanics of its own, which makes it so that different, specific device layouts work better with each of them.
Changing their layout every single time they switch between a game or a program can be a time-consuming nuisance, which is exactly why the link program features in Razer Synapse is such a great one.
When users create different profiles for different games, they can use a link program to bind that profile to any specific software of their choice. This makes it so that this profile is automatically made the active one when players launch the game, meaning that they don't have to keep going to Razer Synapse to change the profile every time they plan to switch between games.
To put it simply, the link program allows you to create and set specific layouts for specific games, saving players a lot of time and making things much more convenient for them. It's a very useful feature which is very easy to make the most out of.
But, a lot of Razer Synapse users aren't exactly familiar with how to use it. Luckily the process of doing this is very easy as well, and here is our detailed explanation for it which can help you learn how to use the link program.
How to Use Link Program?
Using a link program is very easy. Most Razer Synapse users are already familiar with how they can create profiles to change layouts through the application. All you need to do is go to the profile creation menu and start setting up the specific layout you want for specific games.
Once users are done doing this, they'll be able to find a little bar with the words "Link Program" written directly over it. Click over this bar and choose the game or other software you created this profile for. Now save the changes and the profile will be linked to the program users chose.