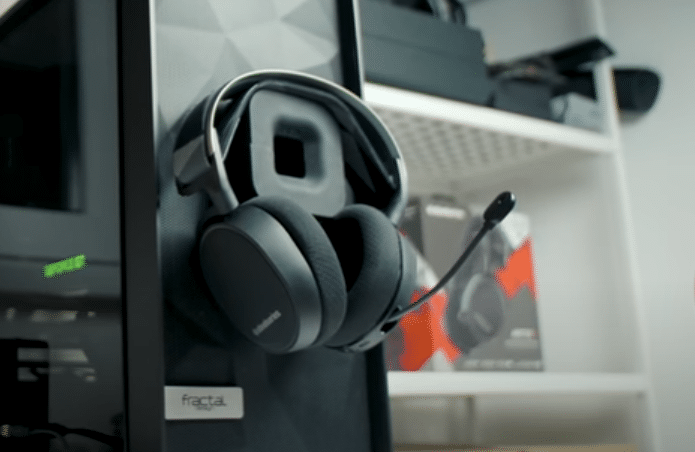 SteelSeries Arctis 7 is one of the most popular gaming headsets being offered by Steelseries. It is also a high-end gaming headset that comes with all the important features that make up for an incredible headset to use during your gaming sessions.
How to Fix SteelSeries Arctis 7 Keeps Turning Off?
Compared to wired headsets, wireless headsets tend to cause plenty more issues. Unfortunately, users have also been facing issues while using the Steelseries Arctis 7. It seems that most of the users are facing issues due to which their Steelseries Arctis 7 keeps turning off.
As a result, they are unable to use the headset effectively while gaming, like the headset, randomly turns off during use. Today, we will be taking a good look at the issue and explaining to you all the possible ways on how you can fix this issue. Here is everything to know about it:
Ensure the Automatic Turn Off Feature is Disabled
What most users don't know is that Steelseries headset actually comes with a feature through which the headset usually turns off after a while due to inactivity. In order to turn off this feature, users must access the Steelseries Engine 3 client.
After you have opened the application, you will have to click on the bar displaying your headset. Here, you have to make sure that you choose "never" under the option "Turn the headset off after inactive for". Disabling the feature should ensure that your headset does not turn off.
Hardware Reset
Your Steelseries Arctis 7 comes with a dedicated hardware reset button. What this reset button does is basically restore all of your headset's settings to its original state. This comes in handy whenever you may have messed around with your headset's settings.
It could be that the reason why your headset is currently turning off is simply because of some sort of bug. In either case, hardware resetting your headset should prove to be a helpful troubleshooting step. This is why we recommend you try pressing and holding the reset button for a few seconds.
Reinstall Steelseries Engine
Another thing that you can do in order to potentially be able to fix the problem is to uninstall the Steelseries Engine and then reinstall it. However, many users seem to suggest that you should not be using the normal means or methods to uninstall the application.
Instead, what they recommend is that you try using software like CCleaner to uninstall as it should also help in removing the registry files of the application. Also, be sure to restart your PC after you have uninstalled the application. Once you are done, you should then download and install the latest version of the application.
Connection Issue
It is possible that there is some sort of interference due to which your headset keeps turning off all of a sudden. The most probable cause could be the headset having some sort of connection issue with the Bluetooth.
Be sure that the device you have the headset connected to have functioning Bluetooth. Also, there may be other 3rd party interference that may be causing your headset to keep losing the Bluetooth connection with your device.
Contacting Support
If all else seems to fail, then your only other option would be to contact customer support for further help on the matter. Contacting the team should not only help them be able to determine what the issue is but also help you in guiding how you can troubleshoot the issue through some incredibly easy instructions.
The Bottom Line:
Is your SteelSeries Arctis 7 keep turning off? If so, then we highly recommend that you refer to the article attached. It has all the required instructions you need for being able to resolve the problem yourself. Just be sure to read through each and every individual step mentioned in the article.