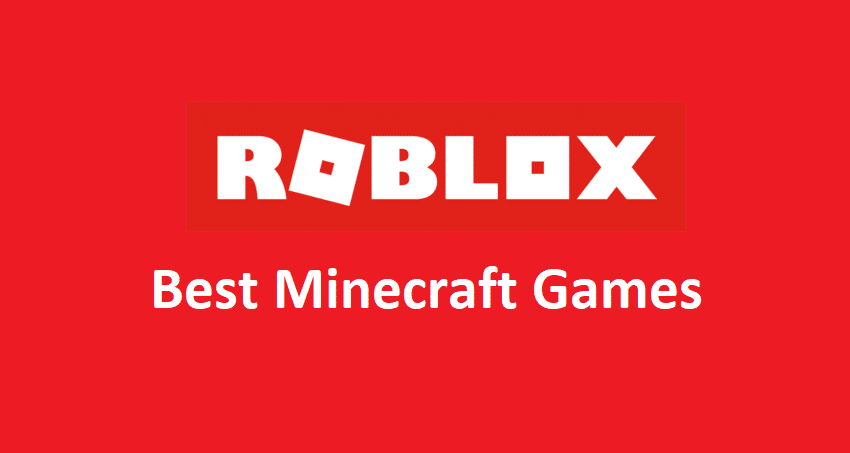 You may have already heard about Minecraft as it is undoubtedly one of the best and most popular games of all time. Being the best-selling game of all time and selling over 200 million copies, you can only imagine just how good the game is.
At its core, Minecraft is a sandbox survival game that tests the player's ability to survive for as long as he can. The player is thrown at a random spot inside a procedurally generated world with infinite terrain. At the start, the player will find that he does not have many resources.
This is why his job is to gather all the resources that he can while exploring different and unique terrains. Using these resources, players can successfully build and craft a variety of different gears and equipment. During his journey, the player will also find mobs that are basically entities present in the game. These mobs will vary from being friendly, neutral, to completely hostile.
Top 5 Roblox Minecraft Games
Through Roblox, we have got to relive the experiences of many old gems. Roblox has allowed developers to independently develop games in whatever way they like. We can now see many unique game parodies that are exceptionally well made using Roblox.
Likewise, we can see many Roblox Minecraft games. The problem is that not all of them are good, or even worth playing. Luckily, we will only be focusing on mentioning some of the best Roblox Minecraft games that you can play! Here are all of them listed down below:
Miner's Craft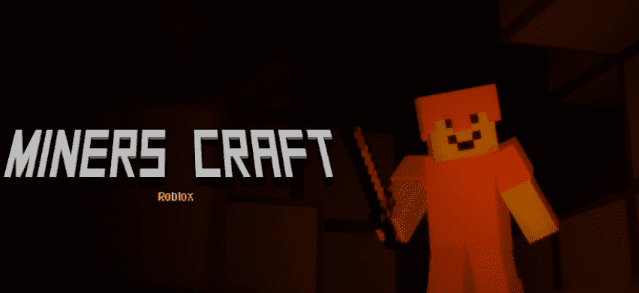 Miner's Craft is a unique Roblox game made by chilli925. When it comes to a Minecraft-like game, Miner's Craft is actually one of the most unique games there is, with a twist of its own. While the game does imitate Minecraft in a whole lot of ways, but there are many aspects of this game that actually makes the game stand out on its own.
For instance, the game has completely different assets compared to Minecraft. This means that the developer has mostly created new assets for the game. However, what's important is the game follows all the building, mining, as well as crafting.
Another thing to note about this game is that it is being constantly updated to add in newer content. The goal of the game is to be its very own game that gives player a slight feeling of Minecraft.
Blockverse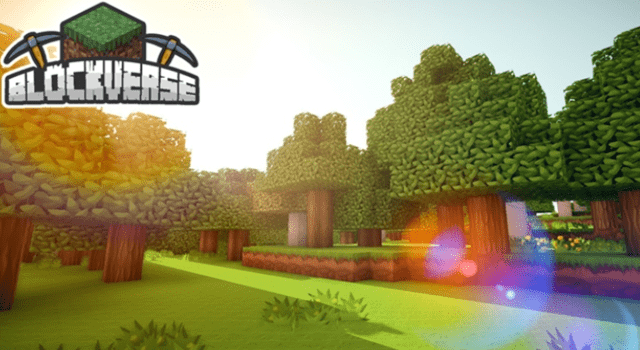 Blockverse is one of the most beautiful looking Roblox game made by Blockjang Studios. It is mainly an open world survival game that looks awfully similar to that of Minecraft. It might not be an exaggeration to say that the game actually looks even better than Minecraft.
Just like Minecraft, you will spawn in a world with infinite terrain. The world will give you countless opportunities to get creative. In a sandbox experience, you will get to build and craft whatever you'd like to.
Before being able to do so, you will have to gather the right resources for doing so. A thing worth mentioning about this game is that it features multiple servers with each one of them having a completely different map. You are also allowed to battle with your friends as well as other enemies found throughout the game.
Mineblox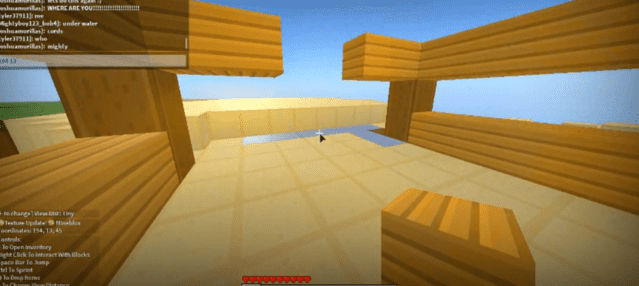 Mineblox is a fantastic Roblox game created by Mineblox Dev. This game is more than just a rip-off of Minecraft. There are a bunch of unique as well as amazing things about this game that you may not be able to find unless you experience the game for yourself.
Regardless of the game doing things a bit differently compared to Minecraft, you will still get to play a sandbox survival game that is similar to that of Minecraft. The game also has custom textures as well as other creative accessible options for the player.
Whether you want to mine diamonds, build the best base on the server, or just want to explore the different maps present in this game, you can do so by simply playing this game. Just like the previous game in the list, this one also features a number of servers.
Mineworld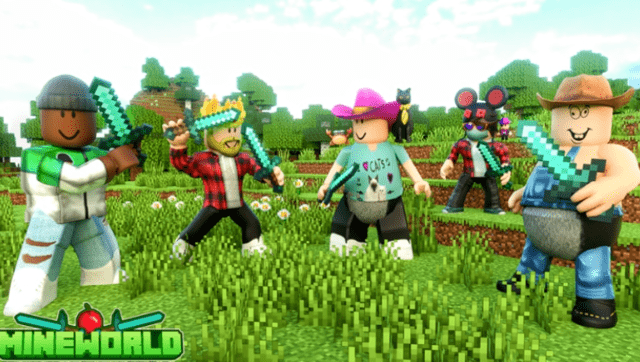 Mineworld is another Roblox game made by Fizzy Studio's. The game is heavily inspired by Roblox and does manage to give an awfully similar experience to that of the original. Through this game, you get to experience a completely endless open-world survival experience.
This is by far one of the most impressive Minecraft-like Roblox games, alongside all the others that we have mentioned in the list. Gameplay-wise, there really isn't much that is unique about this game. Instead, what you will be playing is a Minecraft game but in Roblox.
Hence, it is entirely up to you on how you decide your journey. It goes without saying that you will indeed be able to choose from a number of servers, and every one of them will feature different maps and rules. This also means that you can find a server to play with your friends.
Craftblox!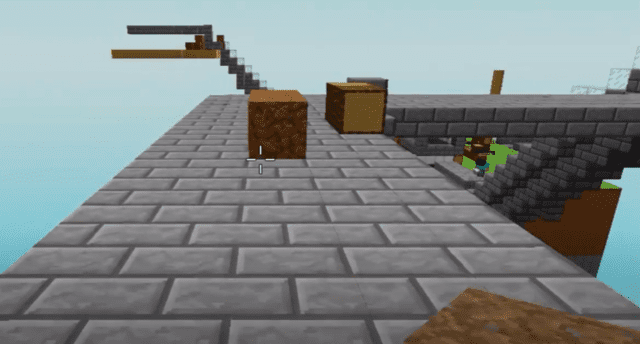 Craftblox is the last game to make to our list of Minecraft-like Roblox games. It is also an endless survival game that gives players a fantastic sandbox experience. The game also features all the important elements that were present in the original Minecraft game.
This game allows players to freely explore the beautiful world of Minecraft while being able to do whatever they want. Players can mine, farm, build, create, as well as craft different kinds of equipment and structures. Of course, you will be required different resources depending on the item that you are about to craft.
The Bottom Line
These are the 5 Roblox games that are like Minecraft. It does not matter which game you decide to play first as all of them will pretty much give you the same experience as Minecraft. All you have to do is to pick any one of them.