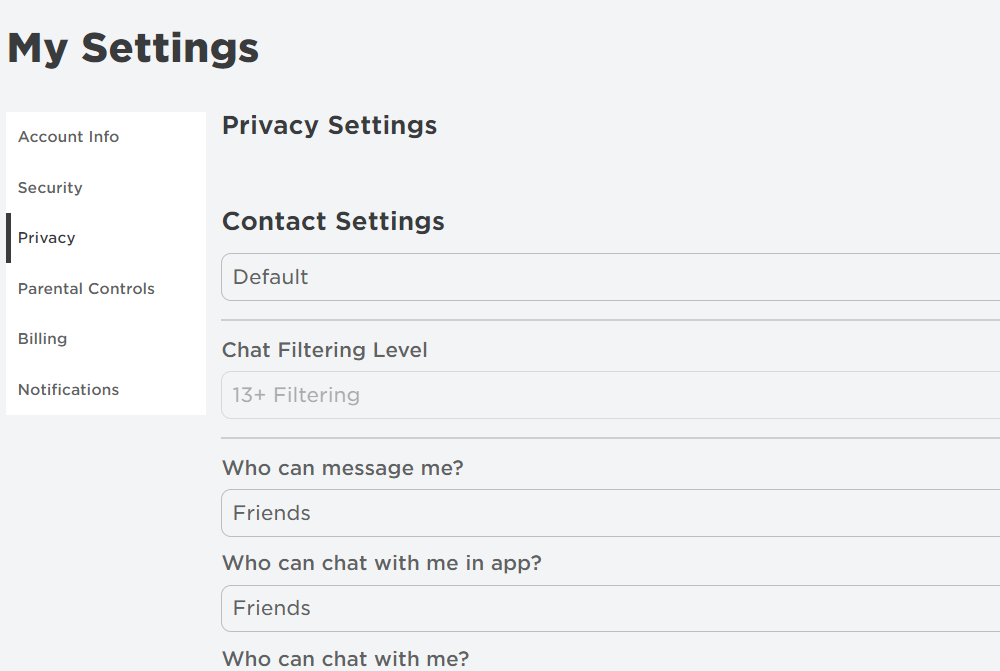 Launched in 2007, Roblox's popularity among the younger generation has exploded exponentially over the past few years. With over 5 million users worldwide, Roblox is one of the most hyped games of this generation for kids and teens. Roblox is not necessarily a game per se but a community of users. This platform gives its users access to create games using Roblox Studios.
It is a look similar to how YouTube works by providing a platform for its users to create videos but games here instead. Roblox could very well be your child's first interaction with the digital online community. It provides a fun, social, and interactive gaming environment for the kids to test their imagination and creativity to their limits. The players have a lot of features including chatting and conversing with other players and their friends using chat boxes and interacting.
How To Turn Off Privacy Mode On Roblox
What are Roblox's Privacy Features?
When young children are involved in online social activity then parents are more susceptible to be worried about their kid's online presence. Roblox introduced the Privacy Feature on Roblox for anyone registering under the age of 13 to be automatically put under Privacy Mode. The privacy mode is controlled by Parental Controls. With this feature, the parent can disable chat features and messages, monthly playing time for their kids, can limit the amount of money they can spend with in-game purchases, and have their kid's access to age-appropriate games.
Roblox encourages parents to spend time with their kids by setting up a 4-digit pin that has access to all the Privacy Mode changes. Without this feature the kids a susceptible to predatory online and bullying behavior from older kids playing the games. This feature limits the amount of interaction allowed and still keeps the game fun and interesting.
How to Turn Privacy Mode Off?
At the start when you are making your Roblox Account, if you are older than 13 years old then your default account settings will be Chat Mode which is the opposite of Privacy Mode where all features are accessible by the player. But Roblox has Parental Privileges for the user's account and at any time can move it back to the Privacy Mode even if you are older than 13 years old. Once you have access to the Chat Mode then the user needs to be careful sharing any personal information. Roblox on its own has an algorithm that automatically filters out any user information being sent through the Chat Mode.
If you are now older than 13 years of age and so are your friends then you must be impatiently waiting to turn off your Privacy Mode and chat away. A user can go about this by going to Manage Account on your profile page and selecting Privacy Settings. Here you will need to switch your account to Menu Chat Play from Privacy Mode. In other for the account settings to switch, Roblox requires the user's parents' email address to verify the user opt-in from Privacy Mode to Menu Chat Mode. If and only when the parents confirm your account switching will you be able to completely switch off Privacy Mode.