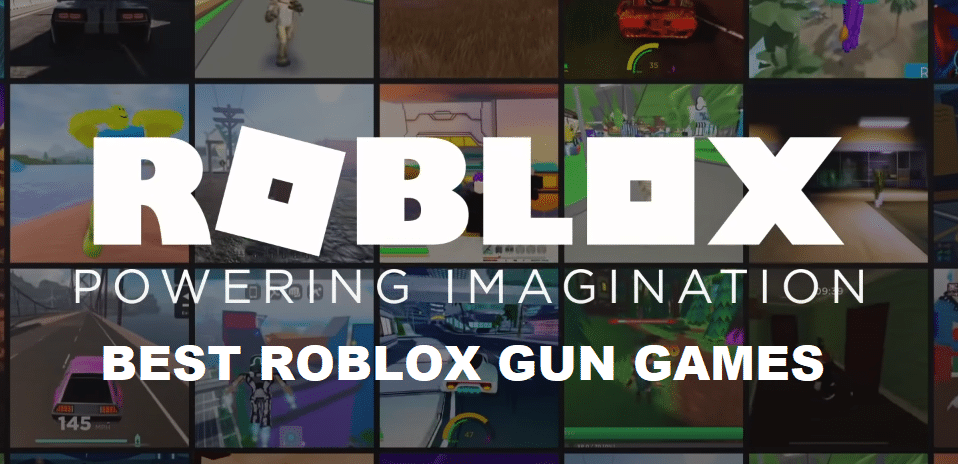 Roblox is an incredibly fun gaming platform that allows players to play all kinds of games created by other players. Every player is required to create their own avatar along with their own profile. Customization options include being able to completely customize one's character. Once a player is done with customizations, he can then move on to play from a library of millions of games.
In every game, the player will be able to play through the avatar that he had previously customized. Similarly, as the platform enables players to be able to create games, players are free to browse through these games.
Top 7 Roblox Gun Games
There are different genres of games that can be played through Roblox. However, one of the most played genres involves the shooter. The real problem is that it can be quite hard to find good Roblox games. Out of the millions of games available, there is no guarantee that you will find the game that you will like.
This is precisely why we will be helping you find the best Roblox gun games. Through this article, we will be listing a number of games that are all great options for a Roblox shooter. Each one of these games is listed down below:
Arsenal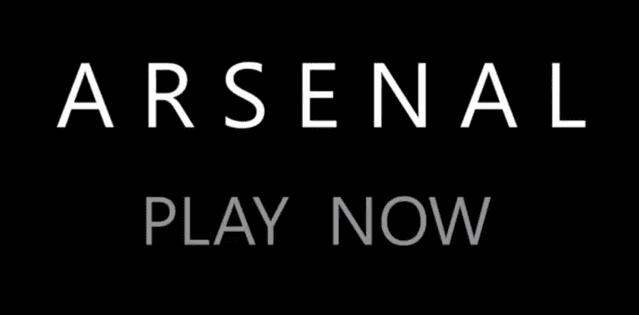 Coming at the very first of our list, Arsenal is a great game that takes a more comedic approach to how traditional shooters usually are. It also offers a pretty colorful environment with some of the liveliest maps, which include a beachside, mansion, as well as a whole spaceship.
The only drawback of choosing this game is that the game really does not have that much content at the moment. However, if you are looking for a casual game just to have some fun, then this may be a very good option for you. After all, you will be able to use all kinds of unique weapons, such as different guns, swords, and even flamethrowers!
Big Paintball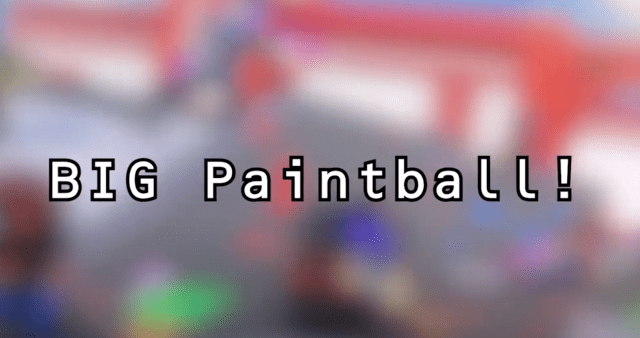 Big Paintball is a great gun game that also takes a less violent take on its design. One major aspect regarding this game is that each of its levels is highly detailed. Especially for a Roblox game, this is actually pretty impressive.
Just to take an example, every shot that you make will leave the exact color pattern that you have selected. Even if you do not shoot at a viable target, it will still make the color splatter around the map. But that's not the best part as in this game, each weapon has its own weight. Depending on the paintball that you have chosen, each shot will also feature damage falloff.
Call of Roblox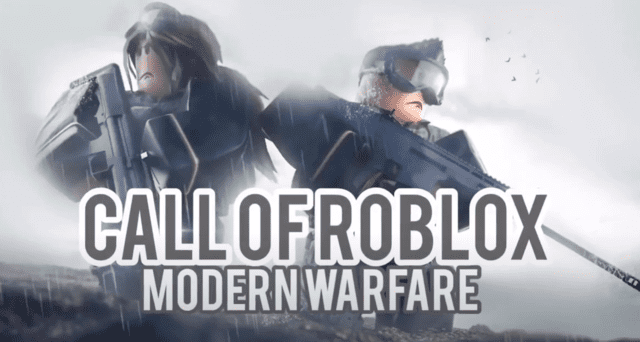 Just as the name suggests, this game will be great for players that love to play Call of Duty. The game itself is heavily inspired by recent Call of Duty titles. Due to it being a Roblox game, you won't get an experience as close to the original, however, it still manages to deliver a great Call of Duty like experience.
The best part about this game is that players are free to choose their load-outs. After they have successfully equipped their load-outs, they will have to repel waves of enemies. Each and every level in this game is designed impressively.
Counter Blox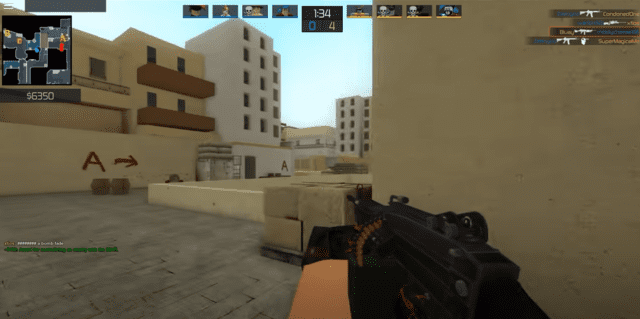 Here is another game that is mostly inspired by the likes of Counter-Strike games. Even for a Roblox game, Call of Blox is the closest you will ever get to a Counter-Strike like game.
Even though the game features a number of different maps, each one of them will remind you of Counter-Strike: Global Offensive. The reason behind it is because even the maps are remodeled after the original CS Go game. It is also one of the only games in this list that features a somewhat realistic shooter. The only complaint with this game is that you may find some of your shots to not cause damage as you may expect.
Phantom Forces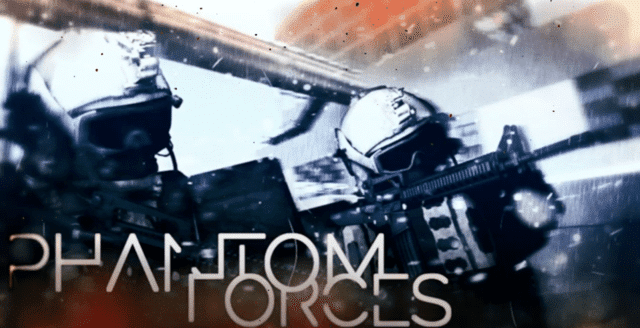 This is probably the best Roblox shooter when it comes to a game that delivers the exact same experience as OG shooters, such as Call of Duty. There are over 100 different guns to choose from. Each one of them incorporates a different design along with a slightly different feel.
What's even better is that the game features a number of different maps, with each one of them being fairly easy to play on, but challenging to master. Unfortunately, the game requires you to buy weapons from in-game currency which can only be acquired by putting hours into the game. However, many users don't even feel the need of buying a new weapon until they have enough to buy plenty.
Bad Business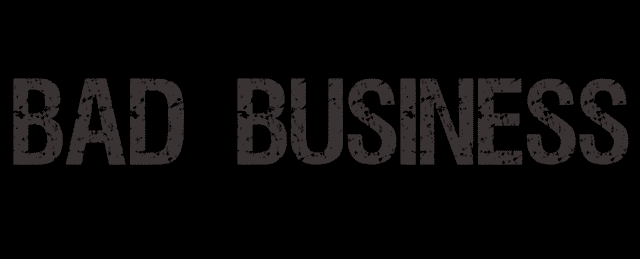 Bad Business is a very famous shooter Roblox game that looks like its own game. There is a complete progression system present in the game. Similarly, there are plenty of different load-outs, builds, as well as rewards that are given to the player as he completes different objectives and activities in the game.
It is important to mention that the game mainly features team-based gameplay. This also makes it a great game to play with your friends.
Mad Paintball 2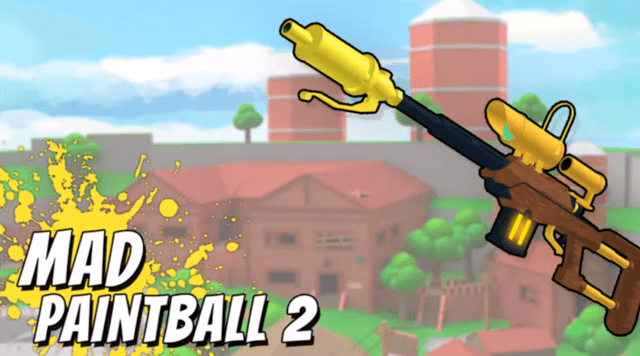 If you need a gun game that mostly features casual play with your friends, then this may be your best option. Mad Paintball 2 mainly depends on players trying to make their high scores which can then be beaten by their friends.
However, the player is also able to gain in-game currency through which he can buy different stuff. Also, the game also features other game modes such as Capture the Flag. It is a fairly fast-paced game that features unique guns as well as a massive map!
The Bottom Line
Through this article, we have managed to list the 7 best Roblox gun games. Each one of them manages to offer a unique and fun experience. Some of them can even be enjoyed with your friends!