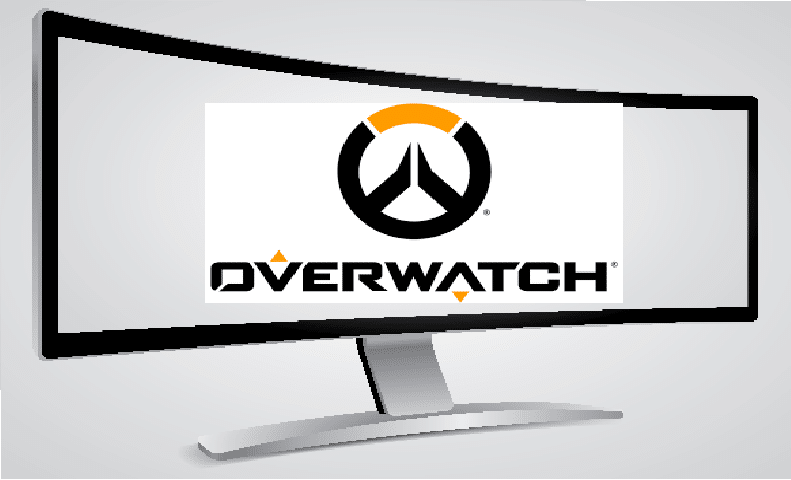 Overwatch Ultrawide Support
If you do not know what it is, ultrawide is short for ultrawide monitors which, as their name suggests have a wider screen as compared to other displays. Ultrawide is mostly used for gaming as it provides a larger field of view for some video games but can also be used for multi-tasking because of the much larger desktop surface.
A downside to them, however, is that they require a very powerful graphics card to properly run because of the high resolution they must provide. Most ultrawide monitors have a size of 21:9 and are quite suited to desk work. But this also means that they have a much higher display resolution which means you will need a very powerful graphics card to run the ultrawide monitor properly. Another disadvantage of ultrawide monitors is the high price tag they have along with them, with some ultrawide monitors being worth even more than $700.
If the price tag is not off-putting for you, the fact that most multiplayer games don't even provide support for ultrawide monitors might be. Many older games are not capable of running on an ultrawide monitor and even most of the newer games do not have 21:9 support. One of these games is Overwatch.
Overwatch actually added support for ultrawide monitors at its early age, back in July 2019, but it just did not work properly. Before a year from the game's release, Blizzard ruled out support for ultrawide monitors, claiming that it can give players that own widescreen monitors a big advantage in competitive play. But much to the liking of players, at least back then, Blizzard announced later on that it will in fact provide support for widescreen monitors.
This had many people excited as the extra money they paid for their widescreen monitors started to seem worth it, but when the feature was released everyone was extremely disappointed. Instead of actually increasing the field of view for the player, the game actually decreases your field of view if you are using an ultrawide monitor. Having the same width in the field on view as a regular, the game actually reduced the length of your field of view.
Because of this, many players took to the Battle.net application to express their disappointment and so many people had started complaining that Jeff Kaplan, the vice president of Blizzard and lead producer of Overwatch himself had to address the issue. In the thread on the Battle.net application regarding the issue, Jeff Kaplan said, "We do not plan to increase the max FOV beyond 103, in any resolution'', he further wrote, "As a result, this doesn't leave us with a lot of options for 21:9 support. I know this is not the answer our 21:9 players want to hear. But we feel like it would be unfair to 16:10 and 16:9 players if 21:9 gave a substantial FOV advantage."
This led to many Overwatch players who owned a widescreen monitor becoming angry with the game, and after much drama, the 21:9 support was completely removed from the game via a patch update. Along with the patch Blizzard released the following statement:
''By keeping the aspect ratio fairly limited we were able to allow the artists (primarily UI and animators of first-person geometry, but also environment artists) to focus on creating the best experience for the vast majority of the player base. Beyond just framing preferences, currently, there is also a lot of stuff that happens just off the edge of the screen which was not intended to be visible.
Taking all of these into account, we decided to limit our aspect ratio to provide a better overall experience that represents the quality bar we would like for the game. However, we are continuing to examine the implications of loosening this limit for a future patch."