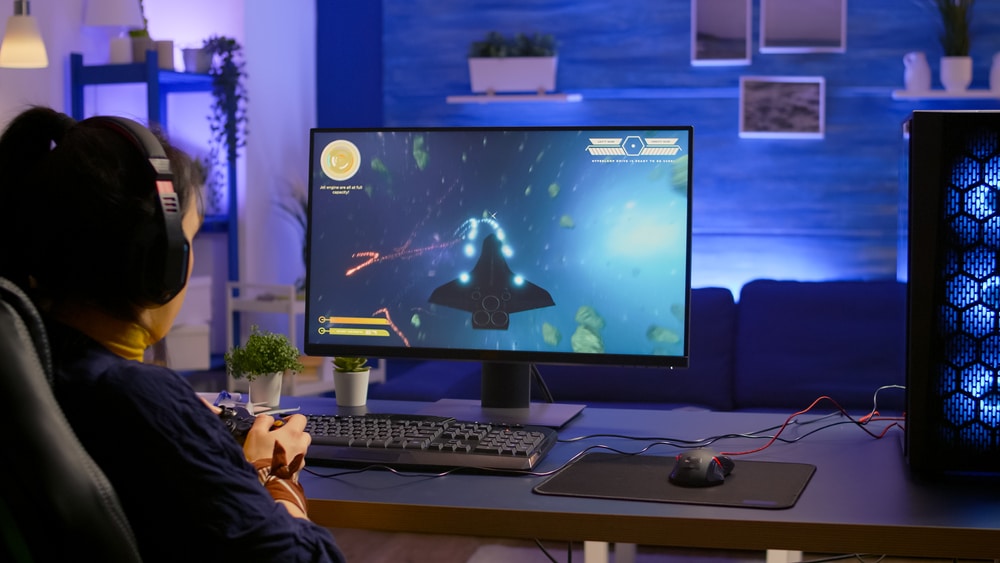 If it's your first time buying a gaming headgear, you will have to go through the entire setup process before you can start using them in your game. At times like these, beginners often get confused about how they are supposed to connect their headset directly to their PC. 
In case you are also someone who is wondering how to connect HyperX Cloud 2 to a PC, then you have come to the right place! Using this article, we will be explaining in detail how you can connect your headset with ease. So, let's dive right in! 
How to Connect HyperX Cloud 2 To PC?
1. Connecting to the Control Box: 
To start the process, you will have to first connect your headset to the control box. If you aren't aware of what the controller box is, it's a small box-shaped component that has both the volume controls with the ports for your microphone and headset. 
Attempt to plug each of your headset's cords into their respective ports. It is also worth mentioning that your headset should come equipped with an extra cord. Using this cord, you can extend your headset's connector before connecting to the control box.  
2. Connecting Control Box To PC 
Now that you have secured the connection from your headset to the controller box, you will have to connect both these components to the PC. The control box should have a USB cord that you can directly connect to your PC's USB port.  
Depending on the connection, you can try using both a USB port 2.0 or USB port 3.0. Use whatever seems to work best for you. 
3. Setting Default Audio Device 
After successfully connecting your headset to the PC, the next step is to set your default device. For this purpose, try accessing your Hardware and Sound settings found inside Control Panel.  
Inside this window, go to "Manage Audio Devices" where you should be able to see your headset. Simply ensure that you set it as the default device.  
4. Adjust Volume  
Before you head into your game, one last thing that you can do is to check your headset's volume level along with testing the microphone. To do this, you will have to head to your Sound and Audio devices under your Windows settings. 
Here, you should be able to see a slider for adjusting the volume for your headset along with an option to test out your microphone.  
The Bottom Line:  
How to connect HyperX Cloud 2 to PC? If you are having a hard time connecting your headset to your computer, then be sure to refer to the instructions above. We have managed to come up with step-by-step details that should help you learn exactly how you can get your headset thoroughly set up.