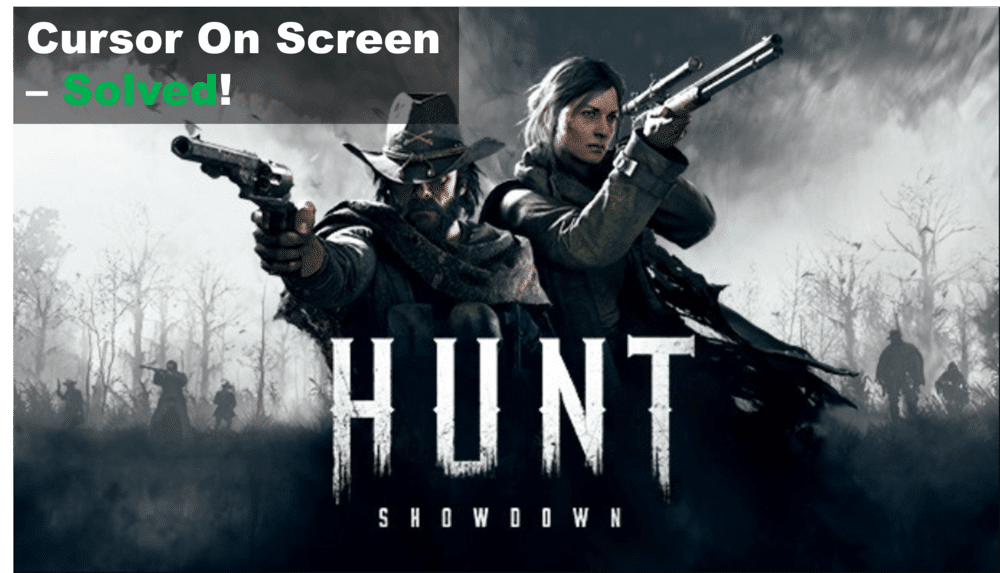 The cursor staying on the screen while playing Hunt Showdown has caused problems for a lot of gamers, but thankfully there are some troubleshooting steps you can do to get it back up and running again. This article will take you through five possible troubleshooting solutions for your Hunt Showdown cursor, and we'll bring you through each one step-by-step. Continue reading to find out more about how to get your cursor to function properly again.
Causes And Solutions For Cursor On Screen in Hunt Showdown
Check Your Graphics Settings
One of the first steps to troubleshooting your Hunt Showdown cursor is to make sure that your graphics settings are correct.
You should open up your graphics card control panel (Nvidia Control Panel for Nvidia GPUs, AMD Radeon Settings for AMD GPUs) and ensure that your graphics settings are set to optimal or preferred performance settings.
If they are not, adjust them accordingly. Additionally, you may want to try changing the resolution of your display and monitor settings.
You should also make sure that all settings in the game itself are set to their maximum, as this could be causing problems with your cursor.
This includes making sure that anti-aliasing, motion blur, and other graphical features are all turned on. If they are not, adjust them and see if this helps with your cursor issue.
Verify Game Files
If you still facing the cursor problem in Hunt showdown then the problem could be related to your game files, to fix this issue you'll need to verify the integrity of game files through Steam. Here's how to do it:
Open Steam, go to the left pane, and find Hunt Showdown
Right-Click on the game and go to the properties
Head over to Local Files and Choose Verify Integrity of Game Files
Upon clicking, the process will be started, and depending on your storage it could take some time
After completing this process, try running the game again and see if the cursor misbehaves like it did before or not.
Adjust In-Game Settings
If all of the above solutions fail to solve your Hunt Showdown cursor issue, then it's time to adjust your in-game settings. Many users have found success in tweaking the mouse sensitivity and other related settings.
To adjust your Hunt Showdown in-game settings, first launch the game. Once you've reached the main menu, click on the "Settings" icon on the bottom left. You can then find the "Mouse" tab located in the upper right corner of the window.
In the "Mouse" section, you can adjust a variety of settings such as mouse sensitivity and acceleration. If you are still experiencing issues with the cursor, then you may want to lower your mouse sensitivity to get it back to normal.
You can also try adjusting other related settings such as vertical/horizontal mouse scaling, mouse acceleration, and deadline sensitivity. Be sure to experiment with these settings to see if any of them resolve your cursor issue.
Once you've adjusted your in-game settings, click "Apply" to save the changes. Now relaunch Hunt Showdown and check if the cursor problem has been resolved.