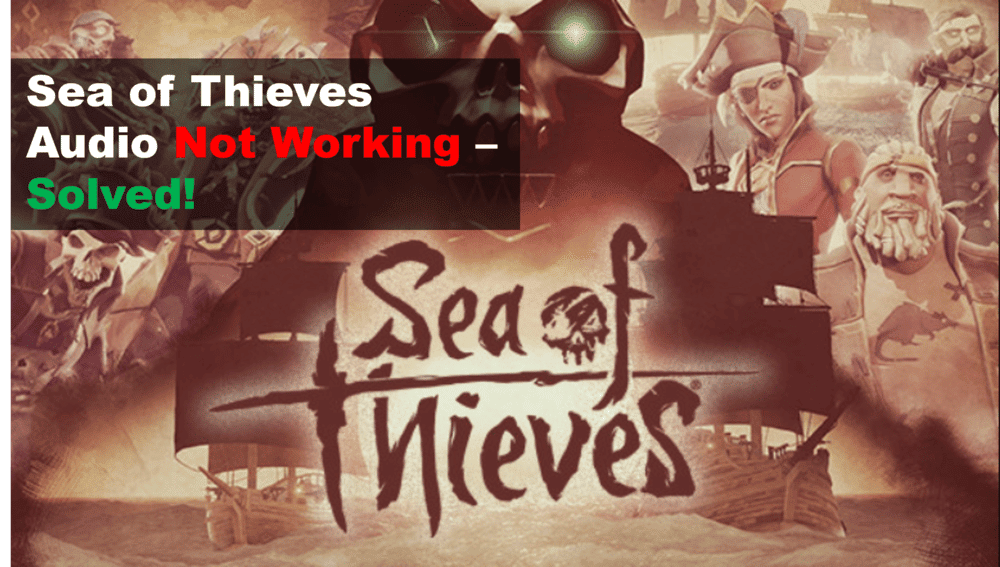 Are you having trouble getting audio to work in Sea of Thieves? Luckily there are some troubleshooting steps you can take to solve the problem. In this guide, we'll provide a comprehensive guide to help you troubleshoot and fix your audio issues in Sea of Thieves. With our help, you'll soon be back to sailing the seven seas and enjoying the game's soundscape.
Why Your Audio Is Not Working On Sea Of Thieves
Update Your Drivers
If you're experiencing audio issues while playing Sea of Thieves, one of the first steps you should take is to update your drivers.
Drivers are the pieces of software that allow your computer or gaming console to interact with various hardware components, such as sound cards, graphics cards, and so on.
Outdated drivers can cause a variety of issues, including audio issues, so it's important to make sure your drivers are up to date.
The best way to update your drivers is to use a driver updater program. This will scan your system for outdated drivers and then automatically download and install the correct version of each driver.
You can also try visiting the website of your graphics card or sound card manufacturer and downloading the latest drivers directly from them.
Once you've updated your drivers, restart your computer or gaming console and then launch Sea of Thieves again. If this hasn't solved the problem, move on to the next step in the troubleshooting guide.
Check Your In-game Settings
If you're having trouble with the audio in Sea of Thieves, the first thing you should do is check your in-game settings. Here are some tips for troubleshooting your audio issues:
Go to Settings from the main menu, and then select Audio.
Make sure the Audio Output setting is set to Stereo. If it's set to something else, try changing it to Stereo and see if that solves the problem.
Check the other audio settings such as Sound Effects and Music, and make sure they're all set to the right level.
Adjust the volume sliders for each type of sound and experiment with different levels until you get the sound you want.
If you're still having trouble with the audio, try turning off all other sound effects (such as weather and waves) by deselecting them in the Audio menu.
Finally, if all else fails, try restarting the game and checking your audio settings again.
Edit Your Windows 10 Sound Settings
If you're still experiencing audio issues with Sea of Thieves on your Windows 10 computer, one potential fix is to edit your sound settings in the operating system. This can help resolve any issues that may be occurring in the background.
To get started, open up the Start Menu and type "sound". You should see an option to open "Sound Settings".
Once you've opened up the Sound Settings, you should see a list of all the devices connected to your computer.
Select the device that you are using to play Sea of Thieves and click the "Device Properties" button at the bottom of the window.
In the Device Properties window, select the "Enhancements" tab and make sure that all of the audio enhancements are unchecked. These options can sometimes cause conflicts with the game and lead to audio issues.
Once you've finished making any changes, click "Apply" and then "OK" to save your settings. You should now be able to launch Sea of Thieves and hear any in-game audio that you were previously missing.