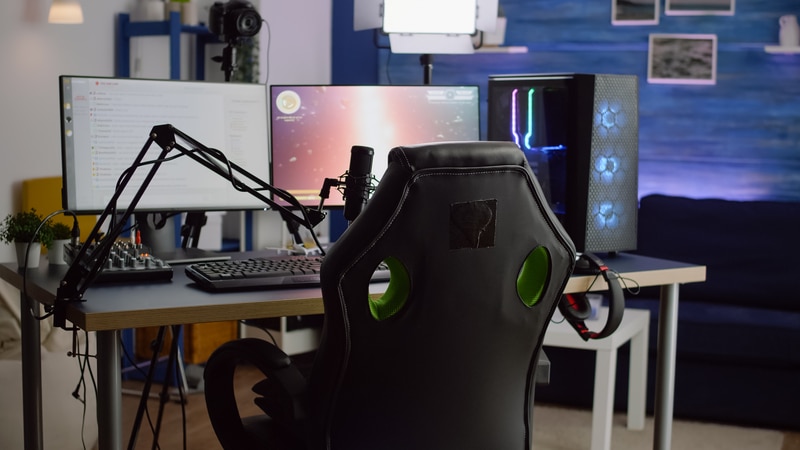 For those who love to stream their games through live screen share, Discord offers the option of streaming any game currently running on a desktop. It is as simple as clicking on the "Stream" button on Discord as soon as your game launches. During a stream, your Discord status should turn purple which implies that the user is currently streaming. Though certain users have been complaining about their Discord streaming status not working at all. If you seem to be one of them, then here are some of the things that you can try for a quick fix!
Discord Streaming Status Not Working
1. Enable Streamer Mode
There should be a dedicated streamer mode option on your Discord settings. If you have disabled this particular setting, then your Discord won't be showing streaming status even if you are currently streaming your gameplay.
This is why we recommend that you check your settings and make sure that you have the option enabled. Doing so should also help to turn your status into purple. If you aren't aware of how you can do this, simply go to your Discord settings, and enable streamer mode under the Streamer Mode tab.
2. Running Programs As Admin
In case you are using a 3rd party app like Twitch or OBS for streaming, then we suggest that you run all these programs as an admin. The same goes for Discord, as not running any of these games without admin privileges can make certain permission issues.
You can also set these programs to always run as an admin whenever you open them. This can be done by accessing these programs' properties by right-clicking on their icon. Under the compatibility tab, there should be an option "Always run this program as an admin". Enabling it will make the program always run as an administrator.
3. Checking Your Activity Status
Apart from the streamer mode, another thing that we recommend you check is whether you have the activity status enabled on Discord. Having this option disabled will hide all of your activity on Discord.
To enable activity status, you will have to go to your Discord's settings. Under the Activity status tab, make sure that you have "Display current activity as a Status Message" enabled.
4. Sync Your Twitch Account
If you are trying to stream through Twitch, then there's a chance that you might not have synced your accounts. If that is so, then simply access the Connections tab on your Discord settings and log in to your Twitch account from there.
The Bottom Line
Want to let your friends know that you are currently streaming on Discord, but the status is not working for some reason? All you have to do is to follow the instructions that we have listed in the article above that should do for an instant fix!