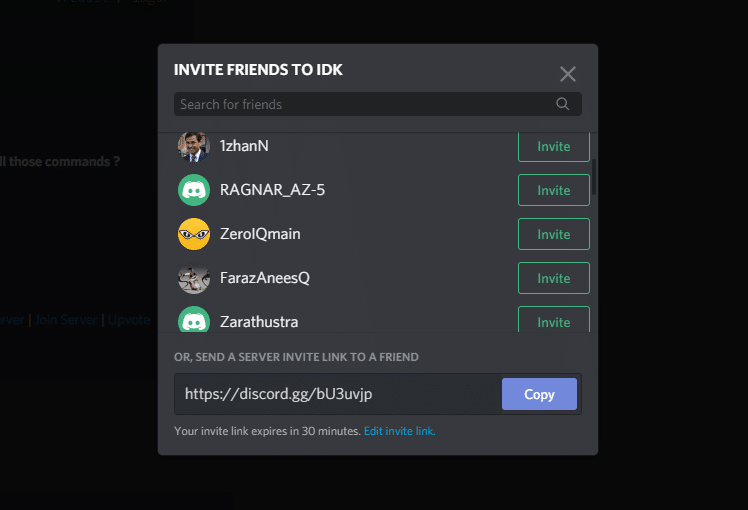 Discord is a famous software that allows players from all over the world to communicate with each other. It gives them multiple ways of interacting with other players through video calls, voice calls, and messaging. Every player is allowed to freely create as many servers as he wants.
The founder of the server has to make different roles which he will give to other players that join his server. He can give some player admin privileges, while hide or lock some channels for a few other players. He is free to pick up moderators for his server and manage his server according to his own way.
How To Fix Discord Invites Not Working?
In order to let a player be able to join your server, you may have to generate a link that is used to invite someone into a server. Quite a few players have encountered an issue whenever they try to join a server through invites. According to them, the Discord invites are not working at all.
In this article, we will be taking a look at this issue and mention all the different reasons why you are facing such an issue.
Link Expiration
Whenever you are generating a link, you will get an option on how long should it take before the link expires. People usually set this to 1 hour. This is to give the other player enough time to join his server and also make sure that the link isn't used by other players that he may forward them to.
Alternatively, you can also set the maximum number of uses before the link can be expired. Now, taking both of these things into account. It is highly likely that the link you are trying to join may have expired. Either the user limit or the time limit has been reached. You will need to get a new invite link that isn't expired if you want to join the server.
You Are a Member of Too Many Servers
Another reason why your links aren't working could be because you have joined too many servers. According to Discord, you can't be a member of more than 100 servers. This is done for obvious reasons.
So, before you try joining a server through the link, make sure you are not a member of too many servers. If you really want to use the invite link, then you may have to leave a server.
You Could Be Banned
The last reason why your invite link is not working could be due to you being banned from that server. It is important to note that in Discord, you get IP banned. This means that even if you come with another device, you still won't be able to join as your IP is banned.
You may have to change your IP pool, or completely change your network before trying to join the server.
Conclusion
We have highlighted 3 reasons why your Discord invites could not be working. We have also attached the solution to each and every one of them.