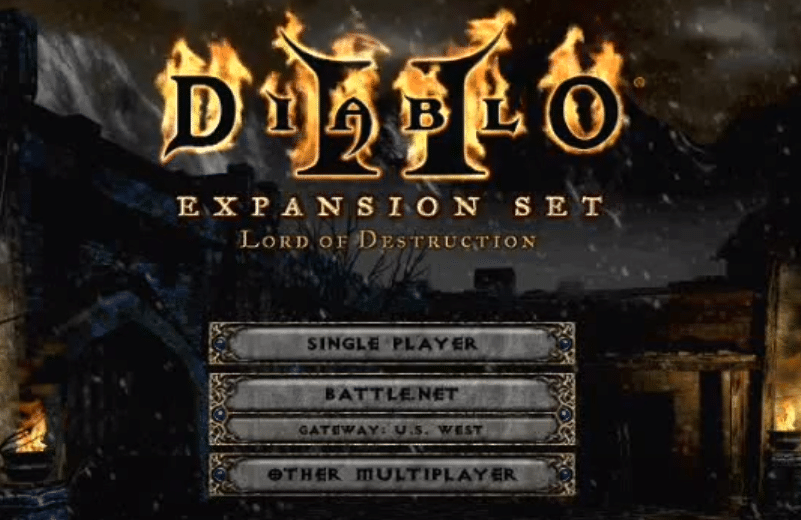 Keeping the bad graphics aside Diablo 2 is one of the best games that was launched by Blizzard. Even though it is not a competitive game, it still keeps you interested in the game as you level up your character and max out different specialization. However, the players that have never played Diablo 2 before avoid starting the game because of the low resolution and graphics of the game.
Recently, users that have been playing the game for a long-time mentioned issues with the game where Diablo 2 won't connect to Battle.net. Here are a few solutions to help your fix the connection issue with your game.
How to Fix Diablo 2 Can't Connect To Battle.Net?
Try Mobile Hotspot
If you're having trouble connecting with battle.net then you should start by checking your internet to see if everything is working properly. If you're in a situation where your internet is malfunctioning as a whole then try using a mobile hotspot with your PC and launching the game again. You can also try resetting the Wi-Fi router or using a cable to connect to your router if you're using a wireless connection. If you're lucky, the connection issue will be fixed at this point and you will be able to play the game.
Another reason why you can run into this error is by using VPN. Unfortunately, Blizzard doesn't allow users to use a VPN to connect their game with the server. If players even attempt to log into the game with their VPNs activated, they will get banned from the game for 14 days. If you're in a similar condition and had a VPN the first time you launched the game then chances are you're also banned. The only this that you can do if you get banned is to wait out the ban timer which will last for 2 weeks. You can also appeal this by contacting the support team.
Re-install Diablo
It can also be the case that it is your game that is causing the issue for you and not the Blizzard servers. To be sure, you will need to remove the game from your PC and then download it again. As long as you're not banned this should help you fix the connection problem if your internet is working properly. Click on the game settings and then click uninstall to remove the game from the client. Then close the client and reboot your PC. Open up Blizzard client again and start downloading Diablo 2 and try to log into the game.
You can also try reinstalling the client as well if you're still getting the same connection error in Diablo 2. Make sure that the firewall settings are not interfering with your network connection and your Blizzard client as well as Diablo 2 has proper permission to access the internet. If you've installed any new antivirus with web protection services then consider disabling them for a brief period. If that fixes your problem then you'll need to configure your security programs to not interfere with your game permissions.
Support Ticket
Ideally, you should be able to get the game working again after switching your network but if for some reason you're still not able to connect to battle.net then chances are that the servers are down. Try waiting for a few hours and then try to log into the game again. If the same issues occur then consider reaching out to the members of the support team by reporting the issue on the support forums as well as sending a support ticket to Blizzard. That way you will be sure why exactly you're not able to play Diablo 2.
If your account is on ban due to the VPN then the support team will inform you about the timer, and how much you'll have to wait to play the game again. You can also appeal through the support ticket if you didn't use the VPN on purpose. There is a chance that Blizzard will unban your account depending on your appeal and you will be able to play Diablo 2 without further issues. But chances are that you won't have to reach out to the support team and everything will be fixed once you switch up the network.