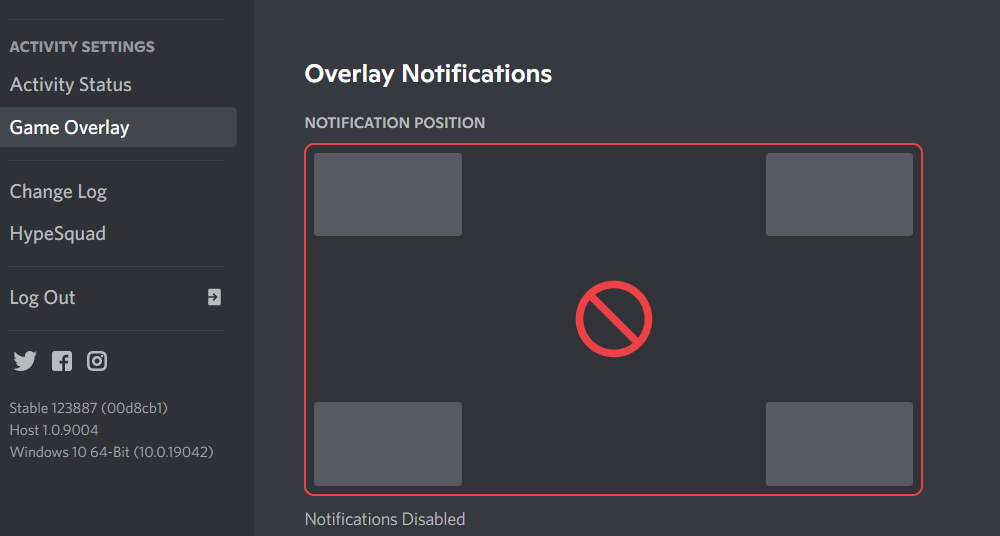 Discord overlay is a great feature introduced for gamers to be able to view overlay while they are playing a game. This is useful in particular when you have to tab out of the game while still being in a match for competitive play. Though CSGO players seem to be experiencing issues with the Discord overlay not working at all. If you are also someone who has stumbled across a similar issue, then you have come to the right place! Through the article, we will be listing some of the most effective ways how you can troubleshoot this. So, let's get right into it!
Fixing CSGO Discord Overlay Not Working
1. Enabling Discord Overlay
The reason why your Discord overlay might not be working could be simply because you have it disabled in your settings. If that is the case, then you will have to navigate to the settings icon found on the bottom left of your Discord window.
On the left tab, you should be able to see an Overlay section. In this section, ensure that you have the in-game overlay enabled.
2. Running the App as Administrator
For Discord to work in certain games, it is necessary to launch the application in administrator mode. This is because most games may cause permission issues with Discord. However, if you do run the app as an admin, it will override these permission settings.
Alternatively, you can set your Discord to always run as an administrator whenever you launch it. To do this, you will have to right-click on your Discord icon. Under the properties option, go to the compatibility tab. Ensure that you tick on "Always run this program as an administrator."
3. 3rd Party App Interference
Another possibility why you might be having trouble getting your Discord overlay to work could have something to do with one of your 3rd party apps interfering. For instance, your antivirus program may be causing discord overlay to not function like it's supposed to.
Likewise, there's also a chance that Windows Firewall might be causing Discord to start acting up. Either way, you will have to rule out every possibility and make sure you add Discord as an exception in the Firewall and temporarily disable the antivirus.
4. Restarting Discord
Sometimes, issues like these happen because of a simple bug. In times like these, restarting the application might help resolve the issue. In case that does not do anything, then we recommend you try reinstalling the whole application.
The Bottom Line:
Having your Discord overlay not working when playing a game like CSGO is a pretty common issue that you can run into. To fix such problems, you will have to apply a few troubleshooting steps which are mentioned above.