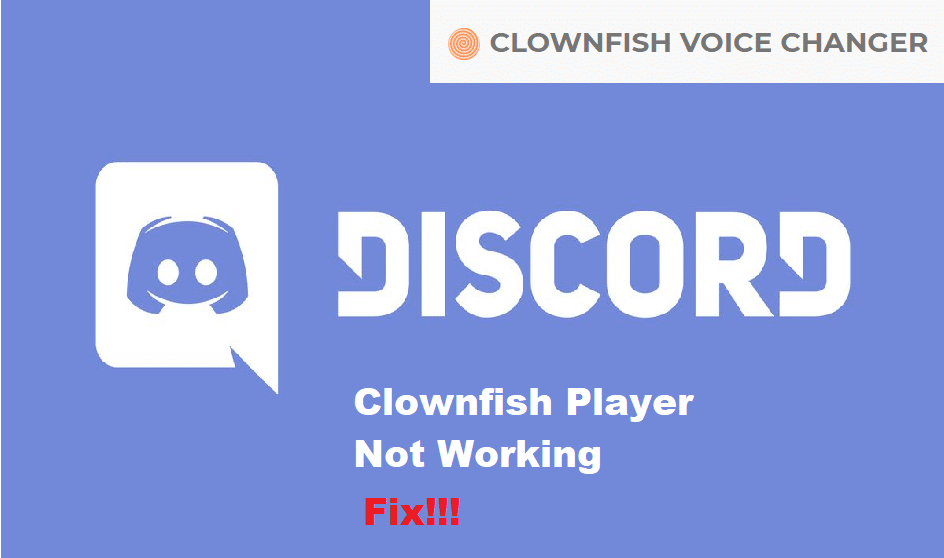 Discord is a program that has seen quite a boost in popularity in recent years. The main reason behind its popularity is the number of accessibility options that it grants to its users. Another great thing about using the application is that it is completely free to use.
Through Discord, you are given the ability of voice chatting, video calling, or text chatting all while playing an online game. It is especially handy when you are playing a competitive game with your friends. Your whole team of friends can communicate and call out to each other through Discord.
How to Fix Clownfish Music Player Not Working?
Clownfish is one of the most popular software that is mainly used as a voice changer. It is mostly used in applications such as Discord, or Skype. However, users have reportedly faced issues while trying to get it to work with Discord.
The clownfish music player is not working with Discord for these users. If you are also facing a similar issue, then we have got you covered! In this article, we will be mentioning a few ways on how you can fix this issue.
Ensure You Have Selected the Right Microphone
Keep in mind that Clownfish actually uses your microphone in order to work properly. The problem is that you have to actually select the microphone that Clownfish uses in both the program itself and Discord.
In order to check, you will first have to check your settings in Clownfish. You need to make sure that it is allowed to access your microphone. Similarly, go to Discord settings and check whether you have the Clownfish microphone selected. Lastly, also check that your microphone is actually working or not.
Reinstall Both Applications
Another thing we recommend you trying is to reinstall both the applications. We suggest removing Clownfish first. Afterward, completely remove Discord from your computer. Restart your PC.
Once the PC boots up, download and install the latest version of both applications. Run the setup of Discord and properly configure the application. Once you are done, proceed on installing Clownfish.
Run Both Programs as an Administrator
There may be an issue in any one of the following apps if you run one of them as the administrator and the other one as a user. This is why we strongly recommend that you run both of these programs as an administrator.
The Bottom Line
Using this article, we have managed to explain the 3 different ways on how you can fix the Clownfish music player not working in Discord. For more details, be sure to read through the article till the very end. Doing so will help you be able to troubleshoot and fix the issue for good!