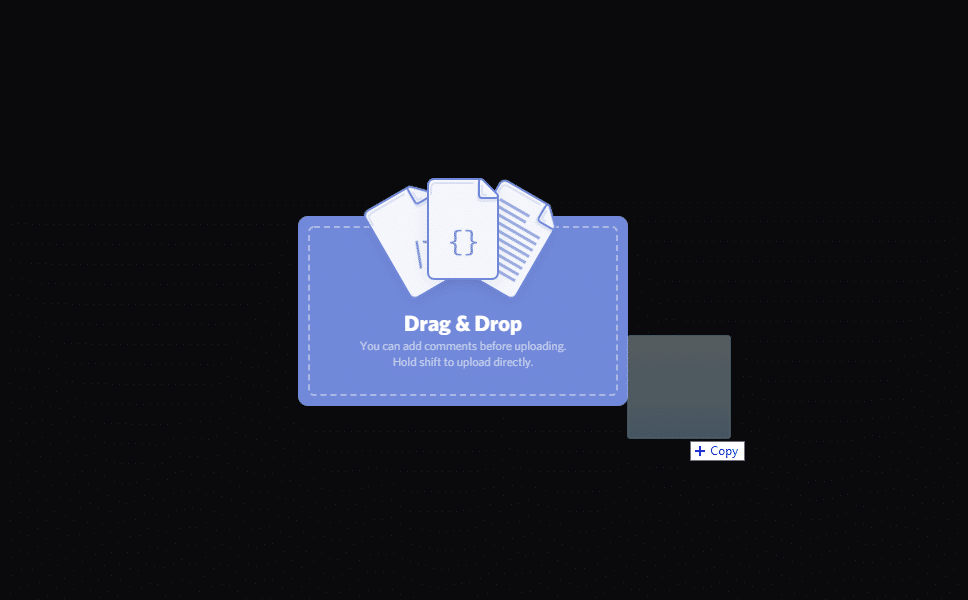 Discord is very popular software that is used for chatting with other players. Discord makes use of a server that can be created by any user. The creation of a server is completely free of charge and a player is also free to customize and make plenty of servers.
Each server is usually made for a particular topic that is used to attract a specific audience as well. For instance, a user may also create a private server where he can invite a few of his friends. The server can then have multiple text and voice channels.
How to Fix Discord Drag and Drop Not Working?
Just like many other social apps, you can drag and drop a file in order to share a file. Unfortunately, users have been facing issues when they try to use this feature. According to them, the drag and drop feature in Discord is not working at all.
This can be due to plenty of different reasons. But it can be easily fixed by applying a few troubleshooting steps. We will be using this article to mention these troubleshooting steps and help you fix the issue. So, let's get started!
Don't Run Discord as an Administrator
One of the easiest fixes to this issue is to simply stop running Discord as an admin. The reason for this is because when you run Discord as an admin, Windows may not let you use the drag and drop feature due to security restrictions.
It is simply because of how Windows works. As a result, you cannot use the drag and drop feature between an admin app and a non-admin app. If that is the case for you as well, then you simply need to restart Discord without running it as an administrator.
The File You Are Dropping May Be Too Big
Another possibility is that the file you are trying to drag and drop may be too big. Through Discord, you are allowed to send a file that is only up to a certain size. If you try to cross the size and send the file, you will get an error which would result in you not being able to use drag and drop.
Also, the file you are trying to share may be in a format that is not supported by Discord. You will need to make sure that this is not the case.
Reinstall Discord
The final thing you can do is to reinstall Discord. Just make sure you restart your PC after you completely uninstall the program from your computer. Afterward, download and install the latest version of Discord.
The Bottom Line
Drag and drop feature not working in Discord? By simply following the 3 steps mentioned above, you can easily resolve the issue for good.