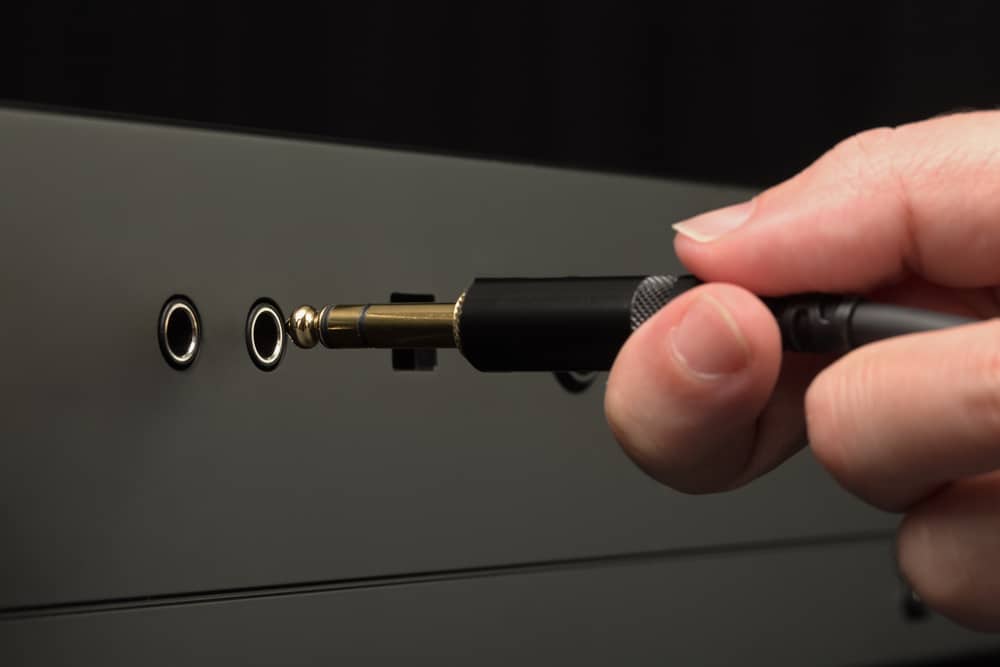 There's not much point in your monitor having a headphone jack if it just won't work. Many people have run into problems like this with their BenQ monitor. While these devices are usually quite reliable and a popular choice among many users, certain issues like the one we're about to discuss can make them annoying to use at times. So, if you've run into problems with your BenQ monitor headphone jack not working, try out the solutions we'll list in this article to resolve this problem.
How to Fix BenQ Monitor Headphone Jack Not Working
1. Use An HDMI Cable
An important thing to remember about monitors is that they can only provide sound depending on the cables you use. Originally, there were lots of cables with different functions. Some of these provided visuals in different variations. Other cables provided sound and other features instead.
But, that's not an issue in modern days, because HDMI takes care of all these things at once. Make sure you've connected your device to the BenQ monitor through an HDMI cable. If you have and it still won't work, move on to the other solutions. Make sure that the audio output is also set to HDMI on all devices involved so that there are no issues.
2. Default Speakers
The settings might be interfering with your headphone's functionality. To make sure whether or not this is the case, head to the control panel and enter the sound menu. In this menu, try to find the device you're trying to connect to the BenQ monitor and then set it as the default. Restart the system after doing this and try to play anything with audio. It should work without any issues from here on out.
3. Audio-In Jack
Lots of BenQ monitors have two audio jacks installed in them. Both of these perform a different function and aren't interchangeable, meaning you'll have to utilize both if you want the other to work. One of these jacks is for the headphones, while the other jack is for "Audio-In".
This jack is responsible for feeding the monitor audio, which it then outputs to the user. To use this jack, you'll need to get a 3.5mm audio jack plug and use it for the "Audio-In" jack. Once it's all set up, the issue should be resolved.
4. Broken Jack
Inspect your BenQ monitor's headphone jack to see if it has any scratches or irregularities on it. The reason why it isn't working maybe because it is damaged. If that's the case, you'll have to call in experts to repair the whole thing.
A replacement might also be possible, but consider letting someone with more experience check on your device before wasting money on new parts. Once they take a good look at what's wrong, they'll be able to give you the perfect solution for your faulty headphone jack.