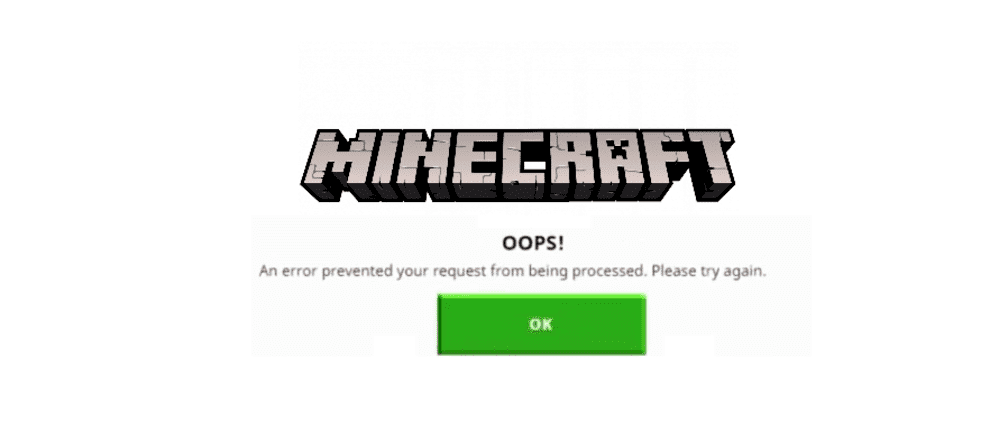 There is a quite common problem in Minecraft that prevents players from logging in to their account and playing the game online. This problem arises when players try to login to Minecraft.net or the Minecraft launcher. A message also appears on the screen when this error occurs. This message displays ''An Error Prevented your Request from Being Processed. Please Try Again''.
An Error Prevented your Request from Being Processed. Please Try Again. (Fixing the Issue)
As mentioned, this issue stops players from playing Minecraft online using their Mojang account, which is why it should be fixed as soon as possible. This problem is quite common and can, fortunately, be easily fixed without too much of a hassle. Follow any of the solutions provided below and you'll be able to fix the issue.
Remove Account Generator Programs
Software such as account generating programs for Minecraft is one of the main reasons behind this issue. You should get rid of any such software if you're using one as it can cause several issues. Some of these programs have also been known to steal a player's account.
Get rid of any account generator that you may have been using. It is also recommended that you try to change your account password.
Temporarily Stop Using a VPN
Minecraft doesn't necessarily work great with VPNs. They can cause multiple problems with Minecraft, including different login errors. A VPN can cause some problems with connecting to Minecraft's servers. This will prevent you from logging in and playing online.
It is advised that you consider temporarily disabling your VPN for as long as you play Minecraft. This will prevent any errors from occurring and will allow you to play the game online. You can just enable your VPN at any time after playing Minecraft if you're concerned about your privacy.
Install the Latest Version of Java
You should make sure that you've installed the newest update of Java on your computer. Minecraft is coded on Java and runs on it as well which is why it is important that you keep it updated to the latest version. Just visit the official Java website if you wish to look for new updates for Java.
Contact Mojang's Support
This is a technical issue, which is why it is possible that Mojang might be the cause behind the problem. You should try contacting their support in order to verify whether or not this is the case. Players can contact Mojang's support through their official website or through a social media platform such as Twitter.
Wait
Mojang occasionally does some work on their Minecraft launcher which can be the cause behind this issue. If this is the case, all you can do is wait for a while and hope for them to fix the issue as soon as possible. You can also check online to verify whether or not Mojang is working on their launcher in order to save yourself some time.