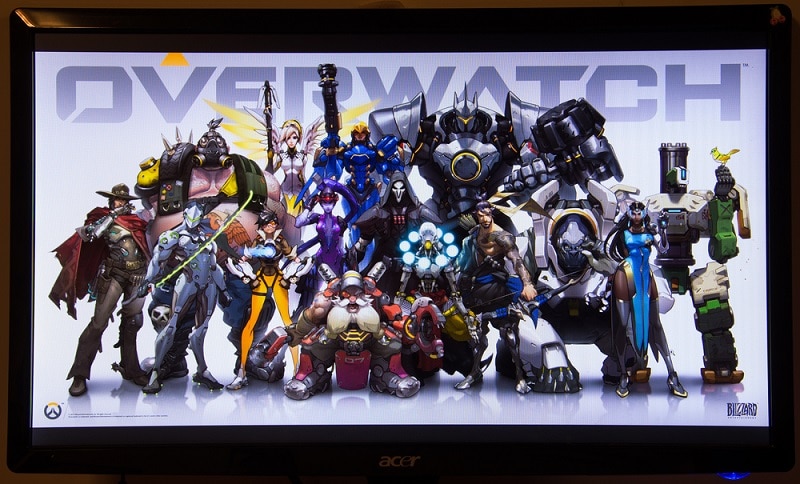 Overwatch consists of 31 different characters spread throughout 3 different classes: Tanks, Damage and Support. Each class has its own different and diverse characters with unique playstyles. Here is a discrete description for all the characters of every role
Overwatch Characters
Damage
The heroes that deal with delivering damage to the opposition are called damage heroes, or DPS for short. DPS have huge means of dealing with damage but are lacking when it comes to health as compared to the other roles. They are also faster and more agile compared to other roles. Originally in 2 different classes called Offense and Defence, they have been merged to form one combined damage class, although they are still playing the same way. DPS heroes consist of the following characters:
1. Ashe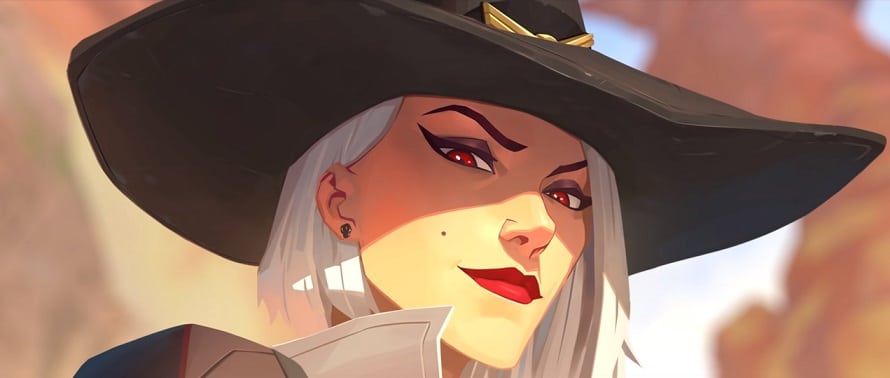 Elizabeth Caledonia "Calamity" Ashe is the leader of the deadlock gang and is hero number 30 of the Overwatch franchise. She was formerly Jesse Mcree's boss during his run with the deadlock gang and is one of the most feared outlaws in the west. Ashe fought against Mcree in the animated short 'Reunion' but ended up losing even with the help of her allies. Game-play wise, Ashe is a very fun character to play as. Her 'viper' rifle is fun to use and also deals a lot of damage. She has 2 useful abilities that can be overpowered if you know how to use them. Ashe, however, isn't alone, having fan-favorite B.O.B at her side, she's a force to be reckoned with.
2. Bastion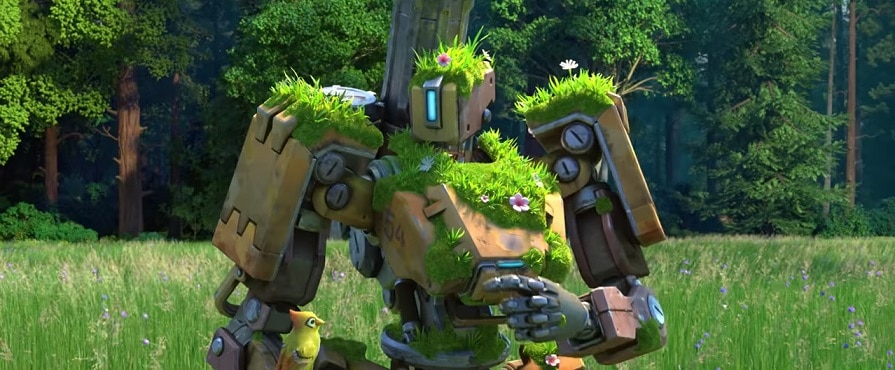 Bastion is a battle omnic who was formerly deployed in Germany in an attempt to take over the country during the omnic crisis. He powered off and woke up quite sometime later as shown in the animated short 'BASTION'. He was shown to love nature and made a friend popularly known as Ganymede, the bird that is always with him when not in battle. In game-play, Bastion is very easy to use and considered OP by the majority of the players. Bastion isn't fast in movement but can deal serious damage, especially in his sentry configuration.
3. Doomfist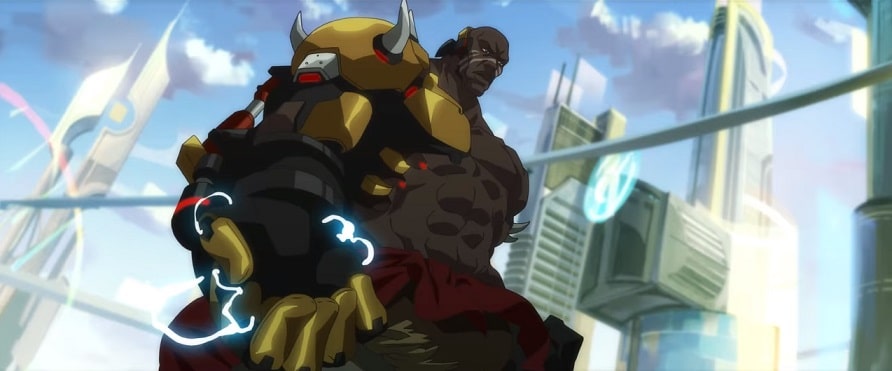 Akande Ogundimu AKA Doomfist is the leader of Talon which he became after killing his mentor. He lost his right arm during an accident in the crisis and replaced it with the Doomfist. Akande was a former martial artist and later on enhanced himself with the help of his cybernetics. Doomfist is regarded as the strongest character in the Overwatch world. Although difficult to use, mastering Doomfist is well worth it as he is a very strong character with brilliant abilities which give him shield bonuses when used correctly. He has a strong ultimate ability that can be used to clear areas as well as deal damage.
4. Genji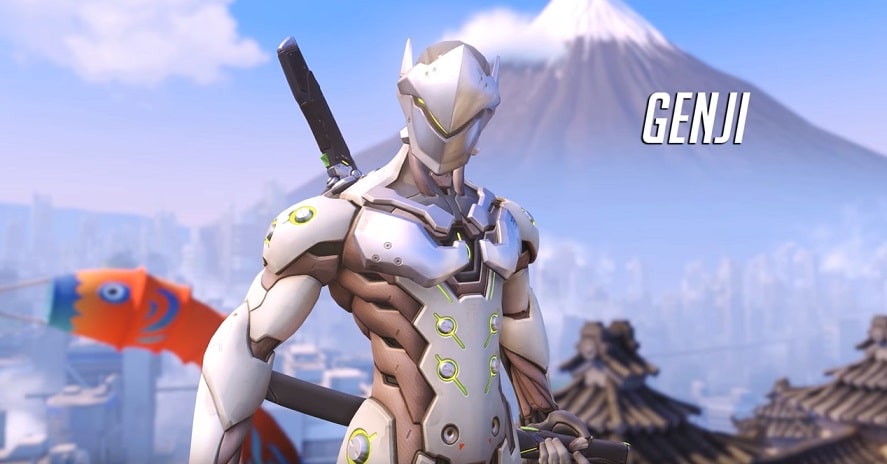 Genji Shimada is the son of the leader of the Shimada clan, Sojiro Shimada. He is an excellent swordsman but was repeatedly outshined by his brother Hanzo. No one would notice Genji's skills so he eventually got fed up and decided to live a simpler, more entertaining life. Genji repeatedly procrastinating, eventually made the Shimada elders made who later on ordered Hanzo to kill him. Hanzo followed their orders and reluctantly finished his brother off. Genji was thought to be dead but was revived by Overwatch who made him a Cyborg and placed him in Blackwatch, the covert team of Overwatch. Genji is fairly easy to use but difficult to master. His abilities make him a formidable character if used correctly. His ultimate abilities are also one of the strongest in-game.
5. Hanzo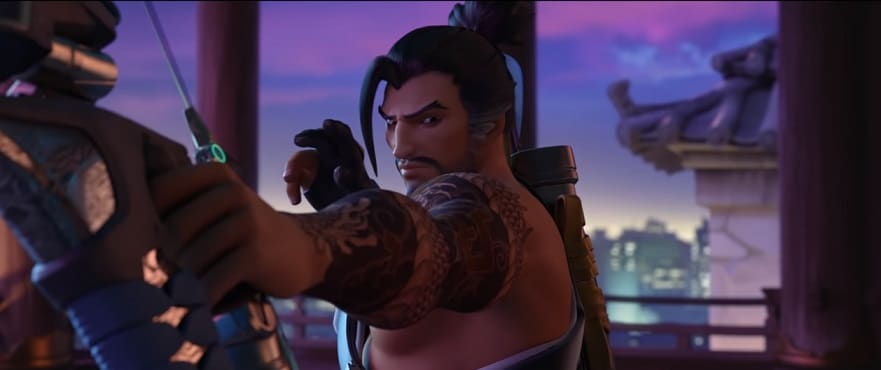 Hanzo Shimada is the son of Sojiro Shimada and Genji's brother. He is the perfect assassin and was the perfect heir to the Shimada throne. He constantly outperformed Genji and was favored more. He had to kill his brother Genji in the near future. Hanzo couldn't live with the guilt and eventually left his home to become an assassin. Hanzo is considered by many to be the strongest character in the Overwatch story with even Doomfist desperate to recruit him for Talon. Even in game-play Hanzo is one of the strongest characters but is very difficult to use. Hanzo's arrows can kill almost any character with a headshot and his abilities make him a useful character to have as a teammate. He is mainly a sniper but deadly from up-close as well. His ultimate is considered one of the strongest in-game, especially the strongest when paired with Zarya's Graviton Surge.
6. Junkrat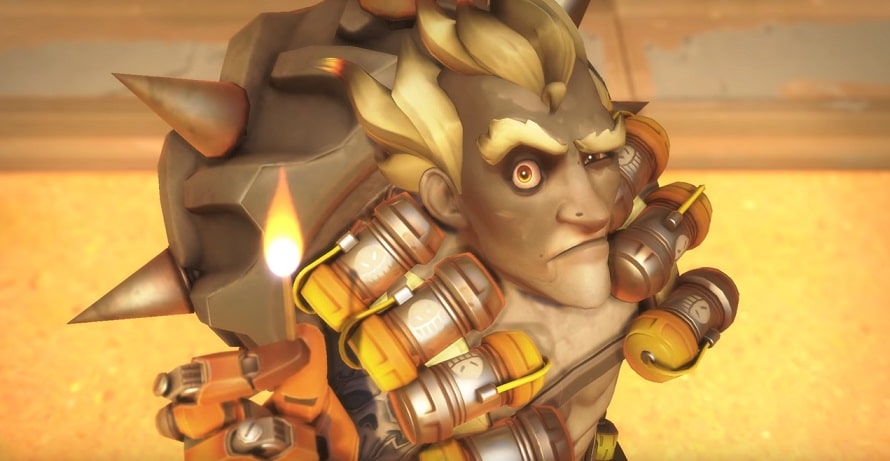 Jamison Fawkes AKA Junkrat is a psychopath who loves chaos and destruction. Not much is given about his background except for his adventures with his friend Roadhog and his dispute with the Junker-queen. Junkrat is very difficult to use but is a very useful defense hero because of his traps. He has strong mobility and deals high damage with his primary fire. His ultimate, RIP-tire is also very strong and useful for clearing out the objective but it is difficult to steer in tight situations.
7. McCree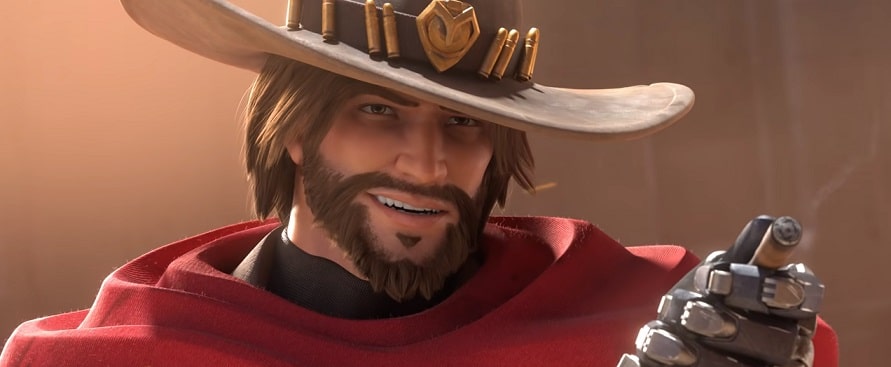 Jesse McCree is a famously wanted outlaw who was a part of Ashe's deadlock gang. After a job gone wrong McCree was arrested and destined to be hanged until Reyes came and recruited him for his Blackwatch team. McCree is quite easy to use in-game. His peacekeeper revolver deals high amounts of damage at a fire rate of only 0.4 seconds. His abilities are very useful especially his stun grenade which can deactivate almost any ultimate ability being performed. His ultimate is also easy to use and can wipe out a whole team easily.
8. Mei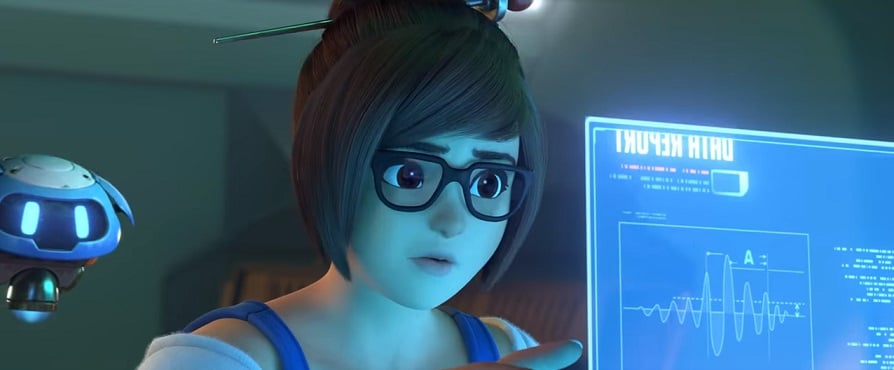 Mei-Ling Zhou is a scientist who was sent by Overwatch to Antarctica in an attempt to identify the cause of the climate phenomena causing abnormal changes in weather situations. A polar storm destroyed Mei's watchpoint and cut it off from the outside world, leaving the facility damaged and the scientists stranded. As Mei and her companions' supplies started to run out, they entered cryostasis as an attempt to survive until a rescue attempt was made. After 9 years of sleep, Mei was the only one that was alive and made sure that she'd get back home and carry her companions' legacies. Game-play wise, Mei is quite an overpowered character and is excellent when defending. Her abilities can be used to completely block off opponents and their abilities. Her ultimate is most effective when used with other allies.
9. Pharah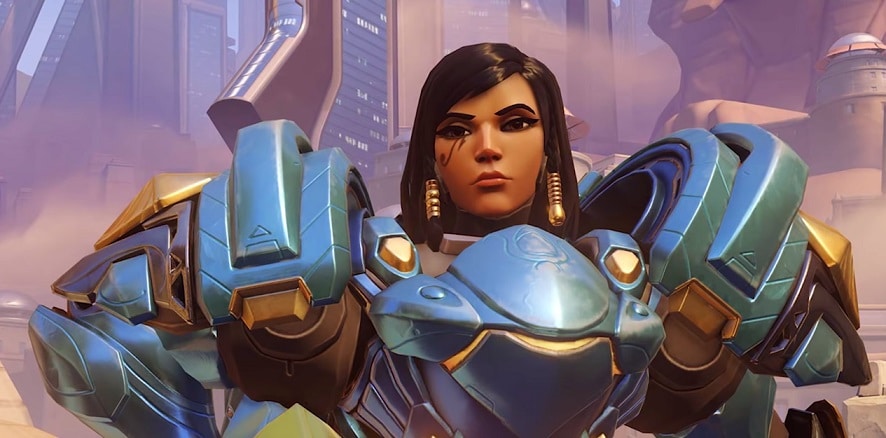 Fareeha Amari commonly referred to as Pharah is the daughter of former Overwatch commander Ana Amari. Growing up, Pharah idolized Overwatch and it's employees and wanted to be one but her mother saw differently. However, Pharah never gets her chance as Overwatch was disbanded and acting under it was made illegal. Fareeha went on to join the Egyptian army eventually leaving to go serve for Helix, a type of private army. Pharah is a very fun character to play as, her jets provide her with excellent mobility and she can stay in the air forever if used properly. Her ultimate leaves her vulnerable but can be used to eliminate a whole team.
10. Reaper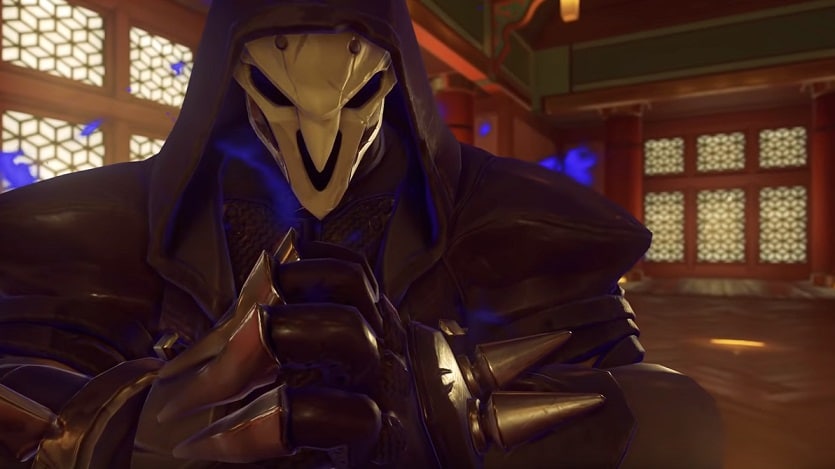 Reaper was the name given to Gabriel Reyes after he left Overwatch and became a global terrorist. With the help of Moira, Reaper was made into a supernatural being who could turn into smoke or teleport. As Gabriel Reyes, Reaper joined the U.S army and became a highly respected veteran. Similar to Soldier: 76, Reaper was part of the super-soldier program and joined his fellow augmented soldiers in Overwatch. Reaper was one of the lead commanders of Overwatch and the head of it's covert Blackwatch team. As time went on Reyes began to resent his allies and their decisions and decided that he has had enough. He betrayed his allies and joined the enemy, seemingly killing Soldier: 76 and himself in the process. In game, Reaper is one of the strongest characters, he has excellent mobility enhancing abilities that can also be used to get out of tight spots without a scratch. His life-stealing ability makes him quite difficult to eliminate and his ultimate is one of the strongest in game and can easily wipe out an entire team.
11. Soldier: 76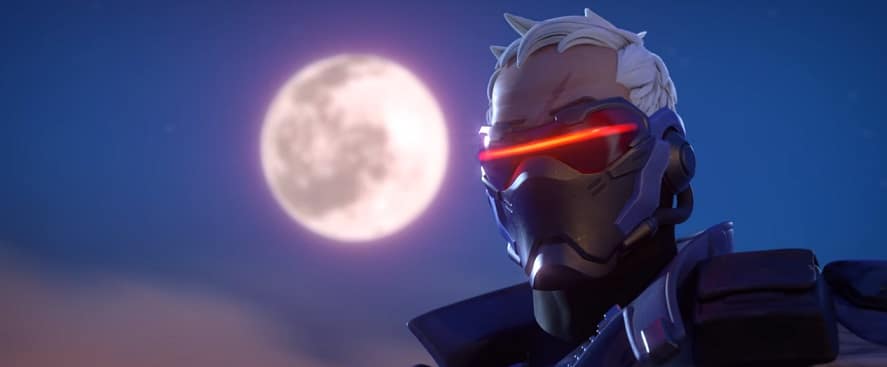 Jack Morrison, regarded as Soldier: 76 by most was part of the same super-soldier program as Reyes. He joined Overwatch with his friend Reyes and impressed his way up to become its lead commander. Overwatch constantly favoured Morrison over Reyes which led to the events of Reyes becoming Reaper. Morrison was considered dead after his and Reyes' fight but was alive and became a vigilante who went up against Talon all on his own. Soldier: 76 has the ability to run making it easier to get around the map quicker. His abilities make him a good all-round character as he can also heal himself and his allies. His ultimate provides lock-on aim for a few seconds.
12. Sombra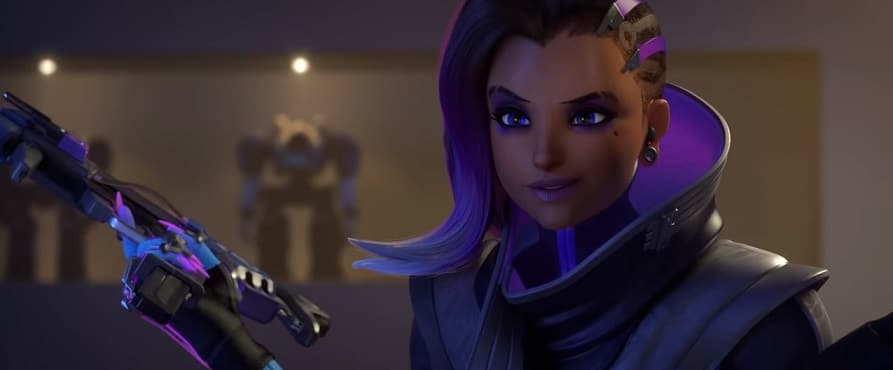 Story-wise, not much is known about Sombra apart from the fact that she has loved hacking since childhood and was a part of the Los Muertos in Mexico. Her real name is Olivia Colomar. She joined Talon for her own personal gains and uses their technology for her own advantages. She is easy to use in-game. She can turn invisible and can disable enemy abilities making her a useful ally to have. Her ultimate can also disable the abilities of any enemy within its range.
13. Symmetra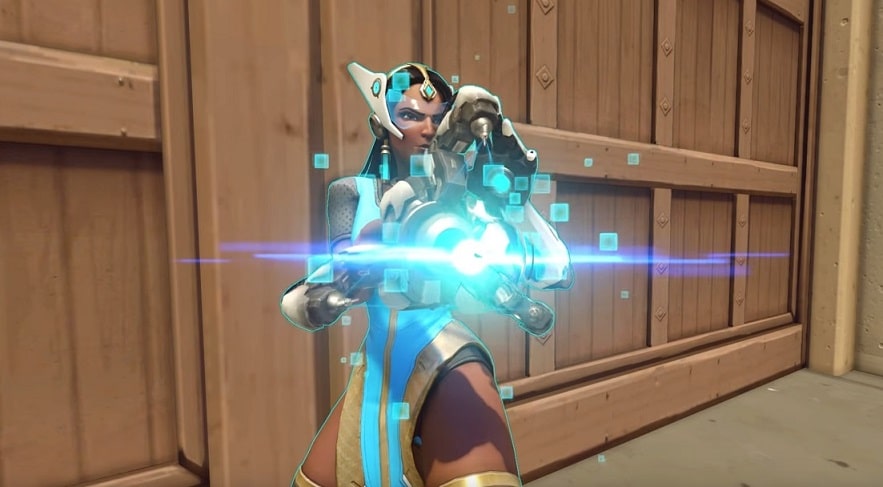 Satya Vaswani is an employee of Vishkar Co. Following the Omnic Crisis, Vishkar of southern India began the laborious process of creating new, self-sustaining cities to house the nation's displaced population. A city, Utopia, was created using radical hard-light technology that enabled to shape the city's streets, utilities, and living spaces in the blink of an eye. After proving herself able to use light-bending mechanics Satya was plucked from the class of the poor and made into the ideal Vishkar employee. In-game Symmetra is an excellent defensive character who's turrets are hard to fight against. Her ultimate is also very useful providing a barrier for the whole team which separates the map in half.
14. Torbjorn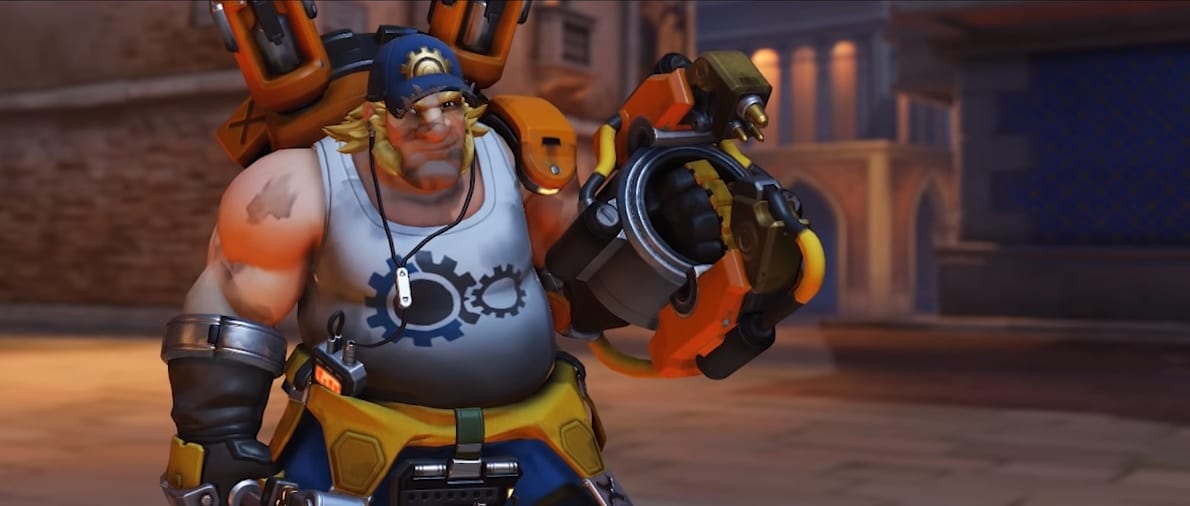 Torbjörn Lindholm is an expert craftsman who can make fully functioning weapons out of anything. His popularity in craftsmanship got him called up to Overwatch where he eventually became a lead engineer. He is a role model for his daughter who likes to make things like her father. He was a big help during the omnic crisis and provided major help during the uprising mission. Game-play wise, Torbjörn is the perfect defense hero and can stop enemy teams mid-attack quite easily. His ultimate ability can block off entire areas and is very useful for stopping enemy teams from progressing.
15. Tracer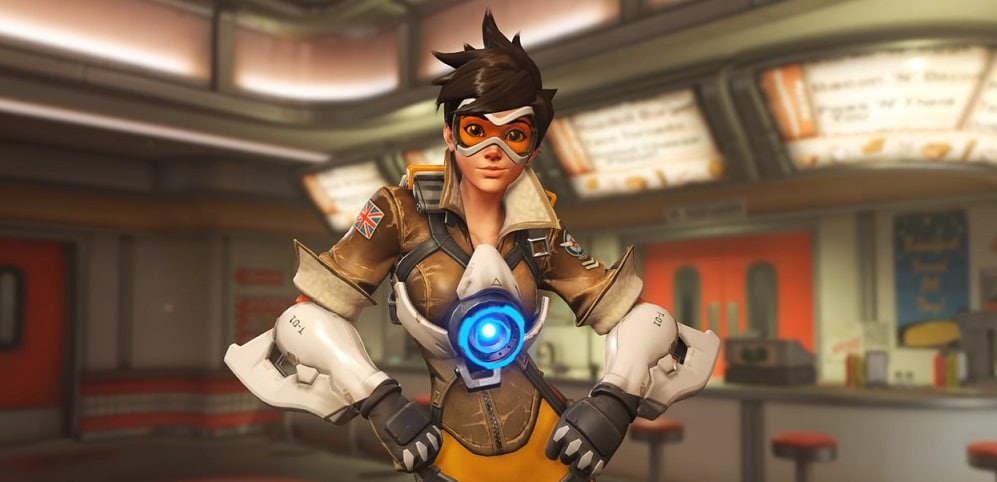 Lena Oxton, quite popularly known as Tracer was a pilot for Overwatch who was in an accident which caused her body to be stuck in-between time. She was never truly 'there' and couldn't interact with other things. Winston made her a chronal accelerator which made it possible for her to be present within the real world as well as teleport in-between spaces, which made her a great soldier. Tracer is a fun character to use in-game. Although she has low health Tracer is very hard to hit as she can continuously dash from one place to another. She can also return to the position she was in 3 seconds ago and regain lost health. Her ultimate is not as strong but recharges quite quickly.
16. Widowmaker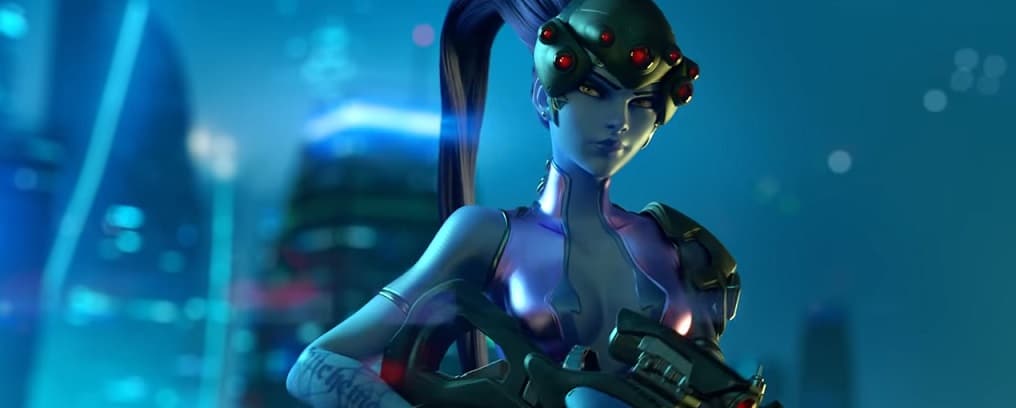 Amelie Lacroix was part of a rich family. Amelie was an accomplished ballet dancer. She married Gérard Lacroix, an Overwatch agent spearheading operations against the Talon terrorist organization. In time she would meet one of Gérard's fellow agents, founding member, and sniper, Ana Amari. After several unsuccessful attempts to eliminate Gérard, Talon decided to change its focus to his wife. Talon operatives kidnapped her and subjected her to an intense program of neural reconditioning. They broke her will, suppressed her personality, and reprogrammed her as a sleeper agent. A week later she was found by Overwatch operatives and brought back. She murdered her husband 2 weeks later. In-game Widowmaker is a formidable sniper who can one-shot most opponents. She has good mobility and is deadly from a good vantage point. Her ultimate is very useful as it provides recon for the whole team.
Tanks
A tank plays an important role of protecting their teammates and putting all their focus on the objective. Along with protecting allies, a tank must also be the one to get in between flights at the most crucial time and cause chaos, do as much damage as possible, get eliminations, and then shield allies before experiencing too many, if not any casualties. Here's a list of every tank and their details:
17. D.Va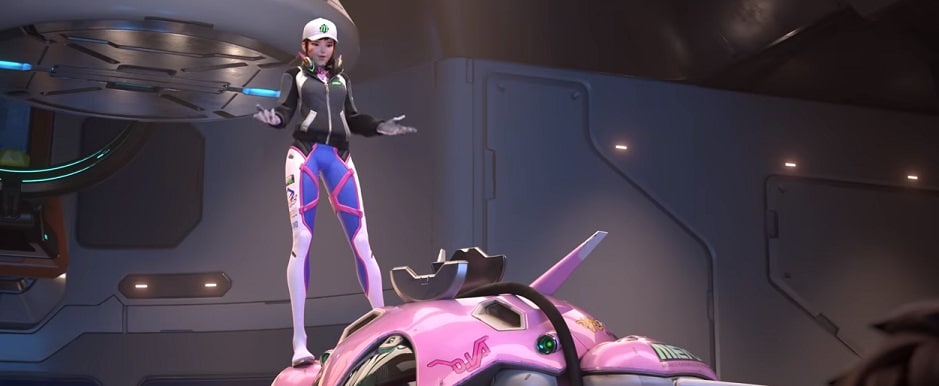 Hana Song was an Esports player which is where she got her name D.va. Hana Song was an excellent gamer even in her school days. She dropped out of school to enter the Esports industry where she quickly rose in popularity. She fought her way to the top and earned her name as the best video game player on the planet. Because of her skills, D.va, along with some others, was chosen to pilot a new type of Meka which has controls similar to a video game. She quickly became an excellent pilot and protected her country, Korea, from any threats. D.va is fun and easy to play character in-game. Her abilities are easy to use, her defense matrix is easily the best ability in the game if used correctly as it can cancel out entire abilities and even most ultimates. Her ultimate is also quite powerful and simple to use.
18. Orisa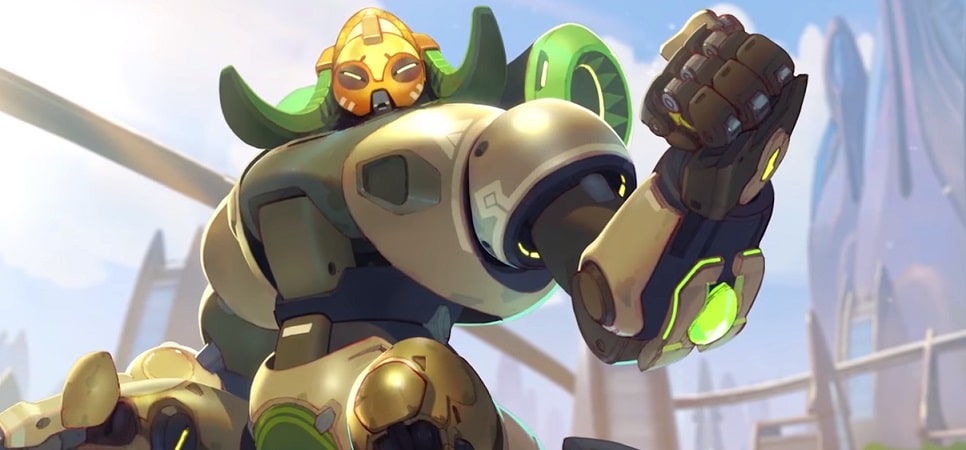 Orisa was one of the omnics made for the protection of Numbani but was completely destroyed when she faced Doomfist. The Numbani wonder-kid, Efi, collected her broken parts and remade her into a new and improved version of herself with a cute personality but a not so cute arsenal at her disposal. Orisa is a good, mixed tank that has barriers to protect allies and strong primary fire. Her abilities are a difficult time correctly but are worth mastering. Her ultimate acts as a minor nano-boost for the entire team, enhancing the damage dealt by team-mates and herself.
19. Reinhardt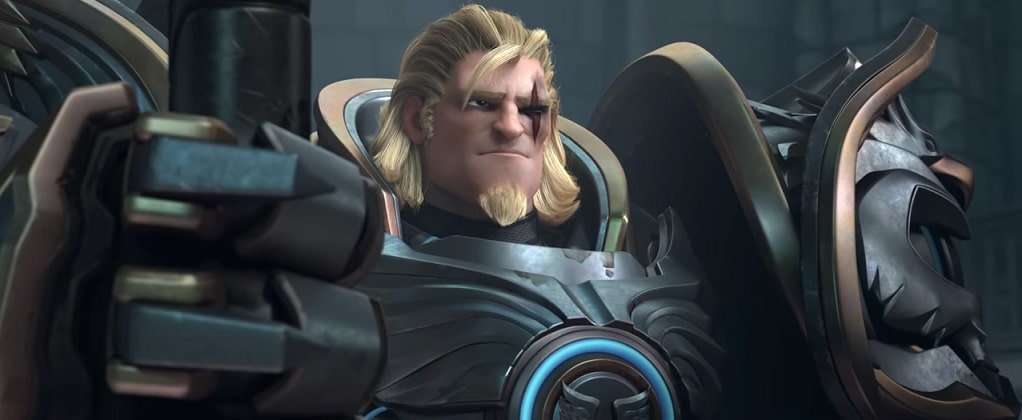 Reinhardt Wilhelm was a crusader who was part of the team that dealt with protection against omnics during the omnic crisis in Germany. He went on to join Overwatch but only by fate. His mentor and friend, Baldreich, was the one originally called by Overwatch but died with glory during battle so that Reinhardt could get back safe. Reinhardt got back safely and protected his allies and carried Baldreich's legacy on by joining Overwatch. He quickly became a respected lieutenant and his allies trusted him with their lives. In-game Reinhardt is the best defensive tank, having a large shield and 500 health, he is the best at providing cover. His gameplay mainly depends upon defending but is deadly in an attack in the right hands. His ultimate deals little to no damage but stuns opponents long enough for your team-mates to deliver the killing blows.
20. Roadhog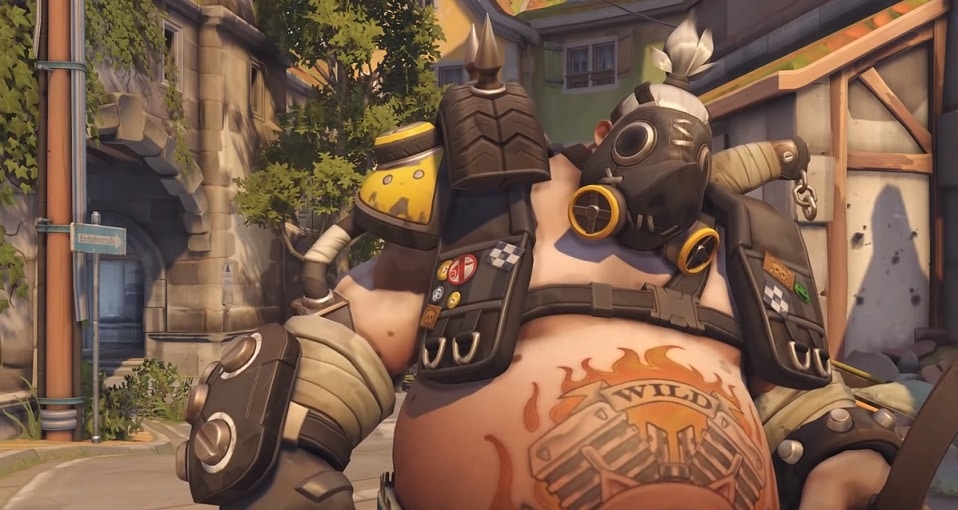 Mako Rutledge, known as Roadhog by many was a normal citizen who lived in a small town in Australia. After the omnic crisis, the Australian government gave a small part of the country to the omnics as a sort of peace offering, this land included Roadhog's town. Most of the citizens of his town were furious and started a violent rebellion. Roadhog took to killing and causing anarchy and eventually became one of the most wanted men in the world. Accompanied by his 'friend' Junkrat, he now lives in Junkertown. Roadhog is an up-close and personal tank who has very high damage dealing scrap gun, he is the only tank without shields. He only has 2 abilities, one to heal himself and the other, his infamous chain which he uses to bring enemies closer and rip them to shreds.
21. Sigma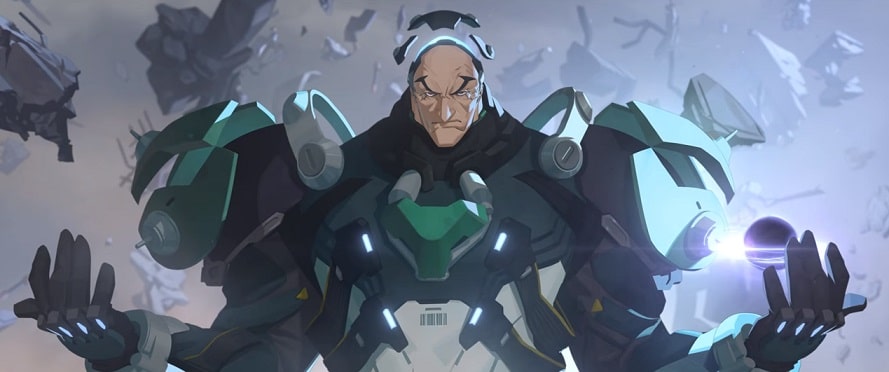 Sigma's real name is Siebren de Kuiper. Sigma was an astrophysicist who gained the ability to control gravity after a failed experiment involving black holes. He went insane and got multiple personality disorder. He had to be locked up in a mental asylum but at some point was broken free by Talon who uses his powers to their advantage. Sigma is another close-ranged tank, he's a mixture of many tanks, having a barrier that is deployable like Orisa's and durable like Reinhardt's. He has an ability similar to D.va's defence matrix which also heals him and his shield. He also has his 'Accretion' where he launches a boulder toward an enemy to temporarily stun them. His ultimate is deadly, especially when paired with another ultimate.
22. Winston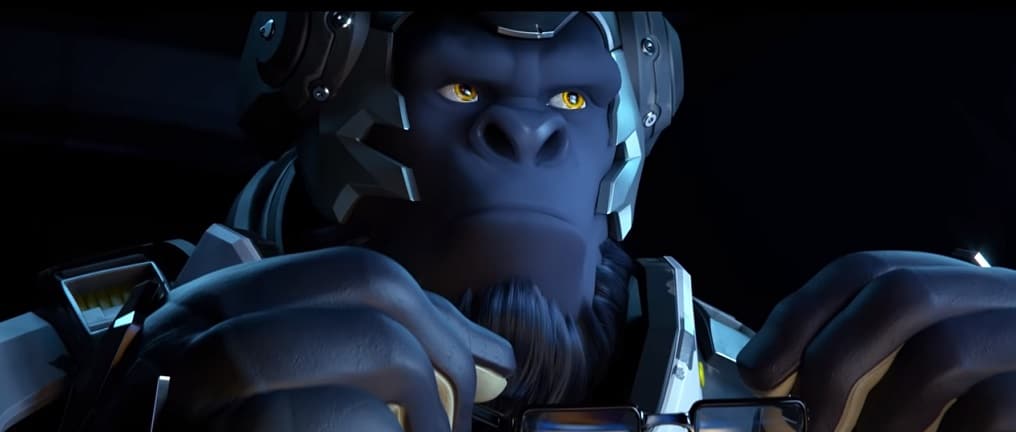 Winston is a scientifically enhanced Gorilla that is much more intelligent than the average human while also more powerful. He was enhanced along with other animals, like Hammond, in The Horizon Lunar Colony. He was sent to Earth and joined Overwatch later on. He became one of the lead scientists and developed the Chronol Accelerator for Tracer to bring her back into a single timeline. Winston is also a closed range tank who has a good deployable barrier and great mobility. His ultimate is excellent for clearing the objective from hostiles.
23. Wrecking Ball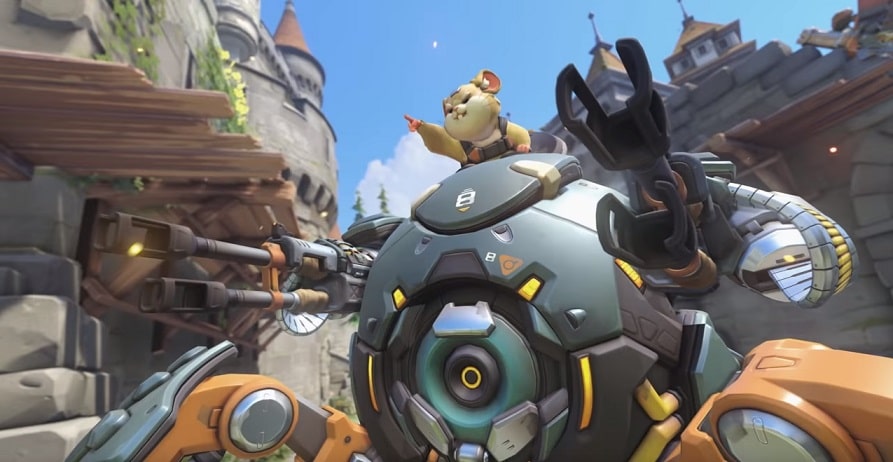 Hammond, who is called Wrecking Ball because of his mech is a scientifically enhanced hamster that was with Winston in the Horizon Lunar Colony. He was also sent to Earth where he found a passion in building machines from scrap and at one point started fighting in the junker arena in Junkertown. Hammond is cute but don't let his cute looks fool you, he's a smart and deadly little animal who has good damage dealing mech that provides him with great armor and excellent mobility. His ultimate 'minefield' is great for keeping enemies out of a specific area.
24. Zarya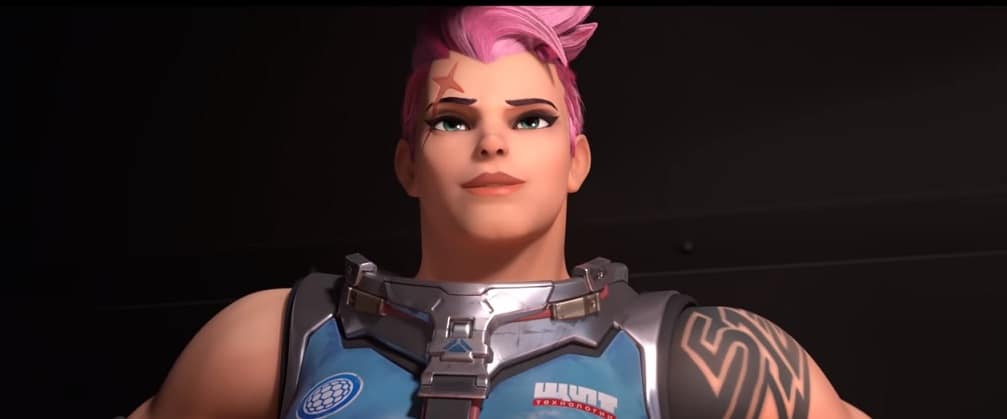 Zarya is the pride and joy of her country Russia. She is the strongest woman in the Overwatch world and earned the title in the Olympics. She now focuses on protecting her homeland from the omnic threat and relies solely upon her sheer strength and energy gun. In-game, Zarya is an excellent secondary tank to have on the team as her shield allows her and one team-mate to charge the enemy head-on for a few seconds before any damage can be dealt. Gameplay-wise, Zarya is quite difficult to play as but is worth mastering. Her ultimate is the best in game if paired correctly with another ultimate, favourably Hanzo's 'Dragon Strike'.
Support
Support heroes play the crucial role of providing healing to allies and keeping them alive. Support heroes are mainly most helpful when staying back and providing healing to Tanks while only going to support DPS heroes at the frontlines in the most crucial of moments. Here is a list of every support hero and their details:
25. Ana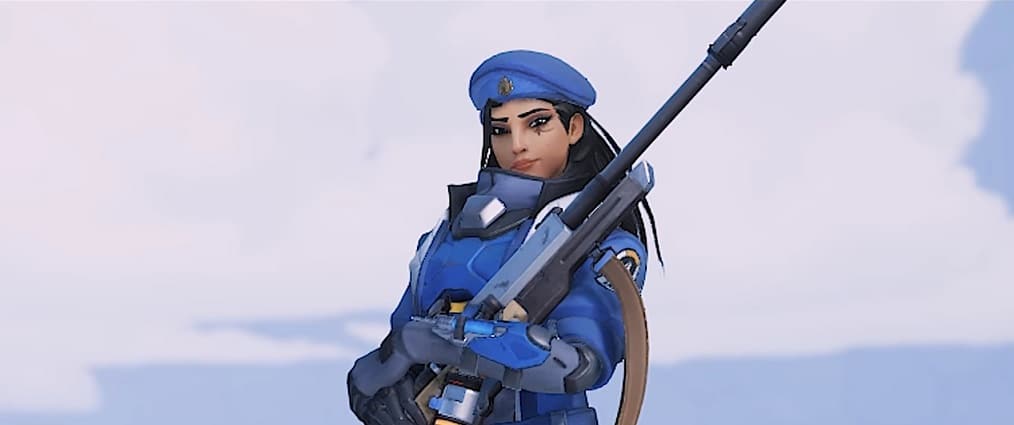 Ana Amari is the mother of Pharah and was one of the lead commanders of Overwatch. She is a legendary sniper who provided her allies support from behind. She led Overwatch fearlessly and was a role-model for her daughter. She was distraught after Overwatch was disbanded and went on to help those in need of vengeance. She was a famous vigilante in Egypt who was given the name shrike because of her appearance and actions. Ana is a great healer who can deal damage as well as heal teammates from far-off but is difficult to use. Her abilities are quite useful, especially her ultimate which can be used to enhance the damage and abilities of one specifically.
26. Baptiste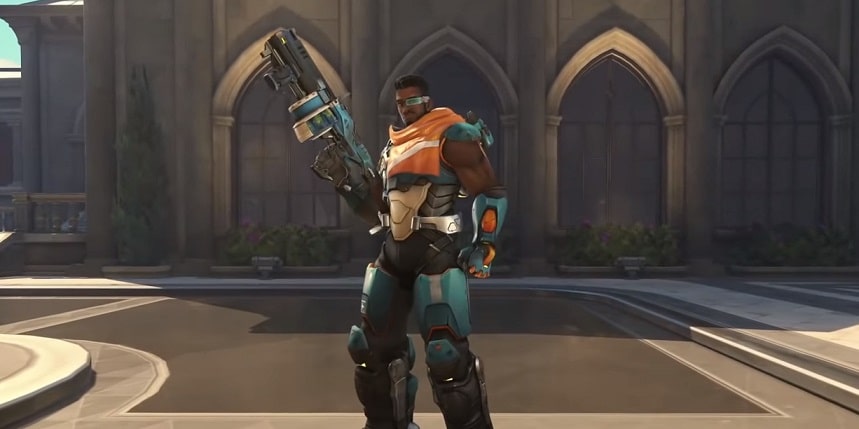 Jean-Baptiste Augustin is a combat medic with a friendly personality. Having lost his home and family in the omnic crisis, Baptiste made sure to protect people and not let any other child suffer such a tragedy. He joined Talon where he served for a short time before realising Talon's true intentions. He defected from Talon and is now an independent hero who helps those who need him. Baptiste is very fun to play, he deals good damage for a healer and has great mobility. His abilities are very powerful, especially his immortality field which does not allow you or your allies health fall below 40 when inside. His ultimate is also very useful as it doubles the effect of anything that goes through it.
27. Brigitte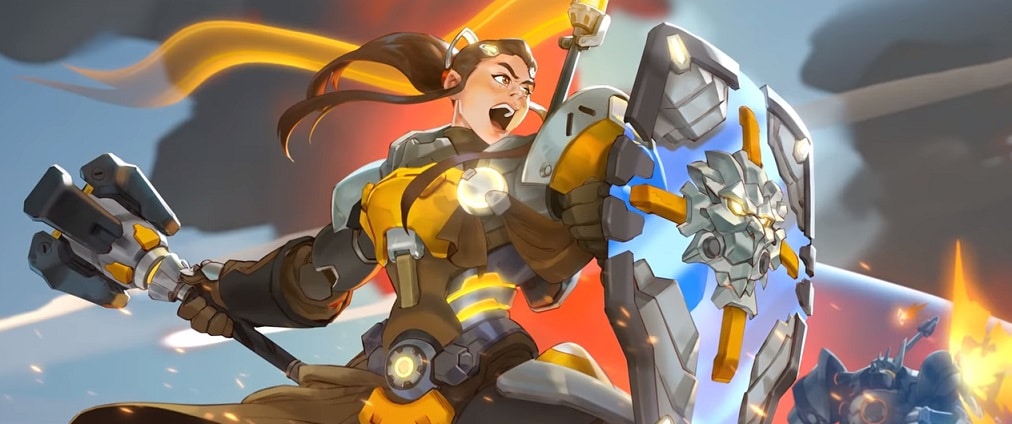 Brigitte Lindolm is the daughter of Torbjorn. She is an engineer as well as an adventurer. She is also the squire of Reinhardt and considers him an idol. She adored Overwatch as a child and wanted to join but was denied her dream when Overwatch was disbanded. Now she follows Reinhardt on his adventures, learning new things along the way. Brigitte is a great healer in-game, her abilities allow her to heal her allies as well as provide them with armor and cover them with a shield. She has a useful ultimate that increases her speed and damage along with her allies'.
28. Lucio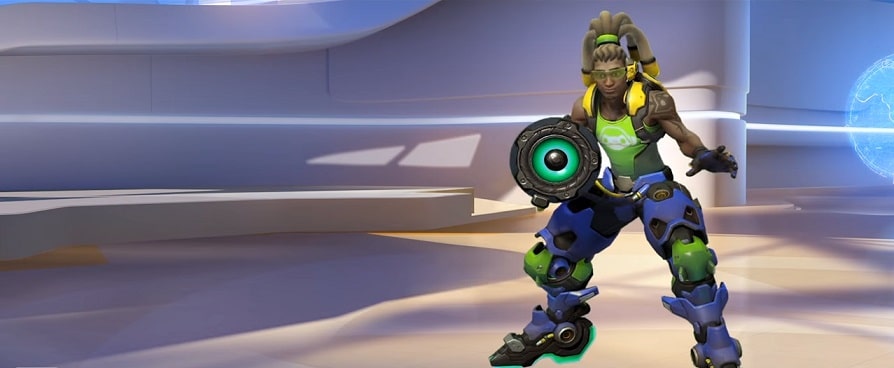 Lúcio Correia dos Santos is an international DJ. His father worked with Vishkar Co. to create equipment that worked using sound waves. Although his father's intentions were pure, Vishkar used his equipment to oppress people in search for a 'better world'. Lucio went on to steal his father's equipment and use it for the greater good, helping those who were oppressed. Lucio is by far one of the most fun characters to play as, he has great personality along with great mobility. Lucio heals all allies standing within his range and provide them with a speed boost depending on what mode he's in. His ultimate provides him and his allies with a sound barrier that provides armor for up to 1500 health points and can save you from any ultimate.
29. Mercy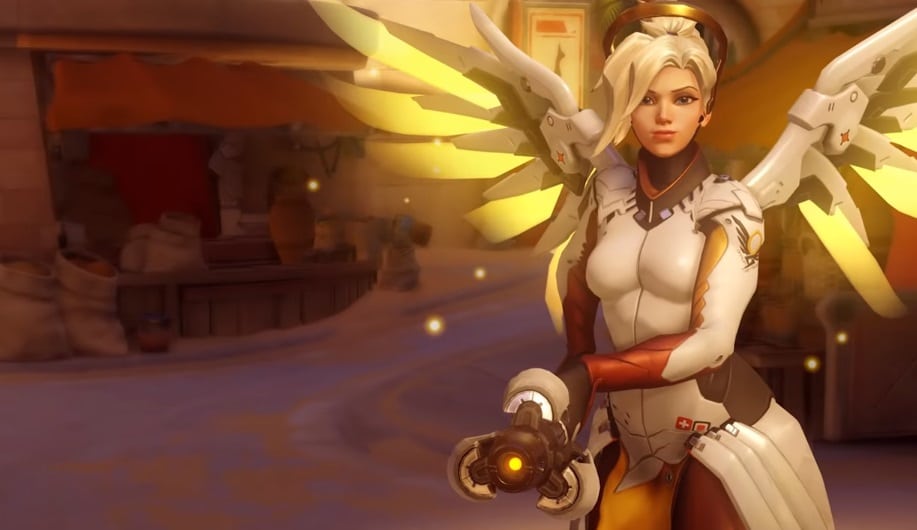 Mercy's real name is Angela Ziegler. She was a field medic for Overwatch before it was disbanded and was much respected by her subordinates. She was part of the team that restored Genji back to health and also provided assistance during the uprising of the omnics in London. Mercy is the easiest healer to play as. She doesn't have a great means of damage but can heal or amplify an allies damage. She pairs up well with Pharah. Her ultimate lets her fly and boosts her abilities while decreasing her ability cool-downs.
30. Moira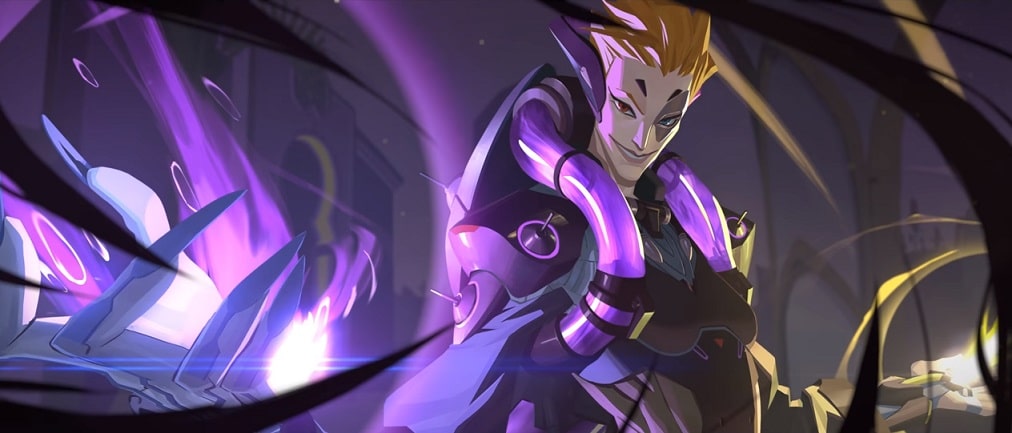 Moira O'Deorain is a geneticist who breaks the rules of nature and tries to 'evolve' the genetic structure of everything. She was one of the lead scientists in Overwatch and part of the covert Blackwatch team but thought she had too many restrictions set upon her research causing her to defect. She was the one that made Gabriel Reyes into the infamous Reaper. After Overwatch Moira joined Talon where she thought her work would be appreciated. Moira is a very strong character in-game, having great means of damage and healing she is very dangerous in the right hands. She has good mobility and can get out of any rough situation using her fade ability, she also has life steal which allows her to heal while dealing damage. Her ultimate deals high damage while providing healing to any allies that get in the way.
31. Zenyatta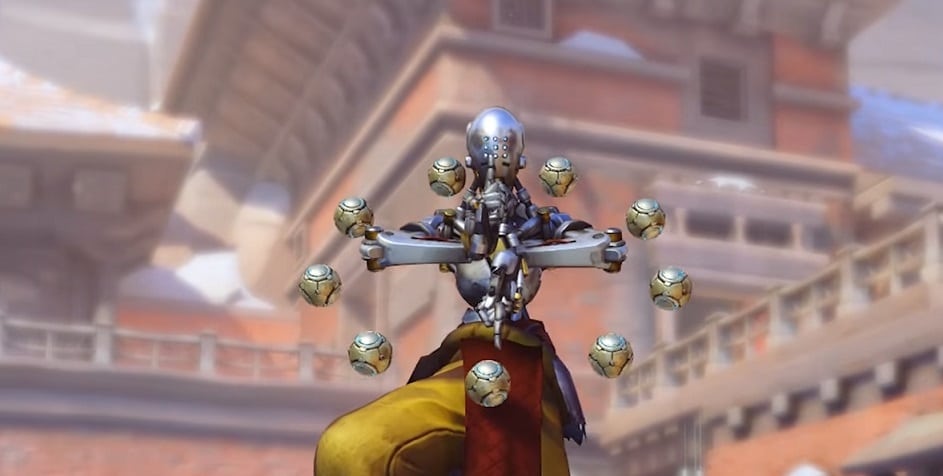 Tekartha Zenyatta is an omnic monk who is mainly situated in the omnic sanctuary in Nepal. His brother Mondatta was assassinated by Widowmaker in London during one of his speeches. Although filled with anger Zenyatta disagreed with the methods of revenge and let his brother's death stay in the past. After Genji left Overwatch, Zenyatta found him and took him under his wing where he taught him to be ok with his half-robot body. Zenyatta is a strong healer in gameplay. He can deal good damage while also healing one team-mate at a time using his Orb of Harmony. His Orb of Discord allows him to tag a specific opponent and increase the damage dealt upon said opponent. His ultimate is also very strong, making everyone in its range immune to damage.