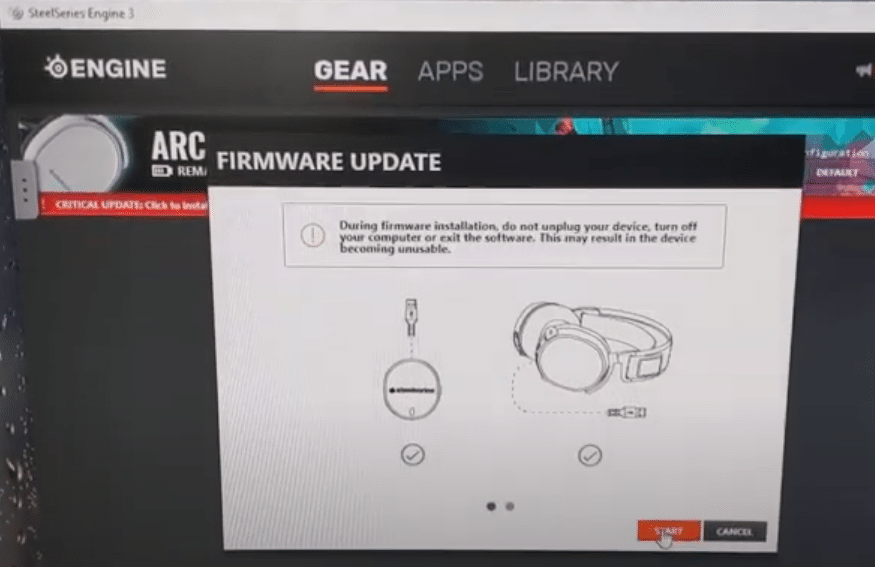 A firmware update can help you get around a lot of issues with your device. Almost every gaming brand that designs peripherals has its tool that can be used to update the devices that you connect with your PC. Just like Razer Synapse can help you update the firmware of your Razer devices, you can use SteelSeries Engine to update your SteelSeries devices.
However, if for some reason the update is stuck halfway or you're not able to get the feature to work at all, then the solutions provided in this article will help you fix this error.
SteelSeries Firmware Update Stuck
Disable Antivirus
There have been cases where users were running into update issues with their SteelSeries Engine because of the protocol filtering feature in their Antivirus program. So, if you're using any paid or free antivirus on your PC then chances are that it is the reason why your Firmware won't update.
Now, you can either disable or remove the Antivirus program from your PC altogether or just find out the protocol filtering feature and turn that off. Also, disable any other programs that can interfere with the Firmware update of your SteelSeries Product.
If you have your SteelSeries device plugged into a 2.0 USB port then you should try using a 3.0 port. Make sure that your device is directly connected to the computer and there are no extension hubs attached to the device. As cheap extension hubs can cause different issues to the devices connected with the hub. To get the most performance it is always better to connect the device with your PC board.
Use Another PC
If there is another computer available in your home then you can try using that to update the firmware on your devices and when everything is set you can plug the device back into your current computer.
This method is very time efficient as you won't have to go through any fixes and you can just give your device to a friend for the firmware update. However, if you don't have another PC available then try using the task manager to end the SSE process and run the application as an admin.
You should also try removing the program from the PC and then downloading an updated version on your computer to eliminate the possibility of bugs in your SSE. You need to remove all the files related to the Engine as well before you install the newer version on your PC.
Support Ticket
Lastly, reaching out to the support team can help you find solutions more effectively. So, if you're unable to get any fix to work on your PC then send SteelSeries a ticket.
Once you get a response, try every step mentioned by the member of the support team to fix your update issue. The issue can be with your device or the port on your computer system. To be sure you will have to ask a professional to assist you in fixing the update issue.