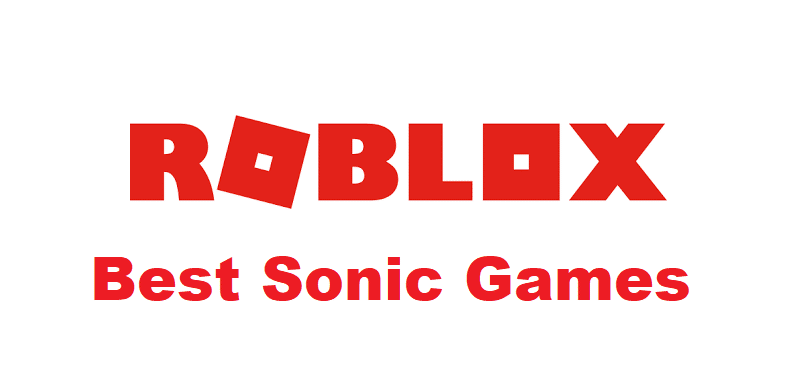 Sonic the Hedgehog is one of the most iconic characters in video game history. Throughout history, we have got to enjoy countless sonic games that are all great in their own aspect. What we all truly got to enjoy from these series is getting to play all of the arcade Sonic games.
The whole game series mainly revolves around Sonic, which is also why they are also named after the game character. All of the sonic games are developed by the Japanese video game developing company known as Sega.
Apart from the game series, this little video game character has also appeared in multiple different television shows. For instance, we can see many cartoons based on the original Sonic series. There are also many other rip-offs from the original Sonic series. This all adds up to just how popular the Sonic series really are around the whole world.
Sonic Roblox Games
We have all been fans of the Sonic series at some point in our lives. Most of us still love the series with all our hearts. Unfortunately, the new Sonic videogames haven't just been that good. This is also why most of the series fans are left with nothing but disappointment.
Thanks to Roblox, we can still enjoy many Sonic games made by these fans. While there are plenty of bad Roblox Sonic games, some of them are also surprisingly good. Today, our focus will only be on the best Roblox Sonic games that you can find. Here are all of these games mentioned down below:
Sonic Exploration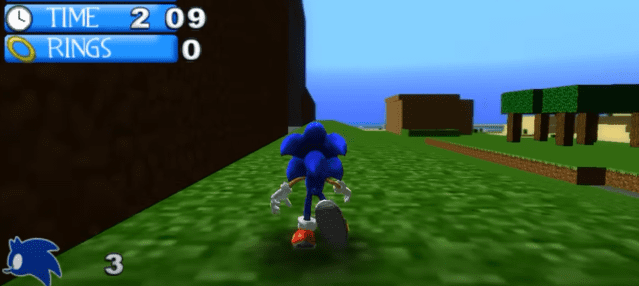 Sonic Exploration is a fantastic game made in Roblox. The game throws the player into a free open map where he gets to experience the game firsthand through Sonic. In simpler words, the player gets to play as Sonic himself.
Sonic Exploration takes things to the next level as being a fan-made Sonic parody game. One important thing to keep in mind is that unlike the other Sonic games, this one does not feature arcade levels as in the originals. Instead, you play in an open map environment. The player is free to use his abilities as Sonic.
There are different objects and rings which can be collected just by walking or running through them. The rings that you collect will also appear on the top left of the screen. For fans that are looking for a challenging experience, this game may not be for them. However, if what they want is to only relive the memories of the old Sonic games, then this game should be able to deliver that to them.
Sonic Generations Classic Engine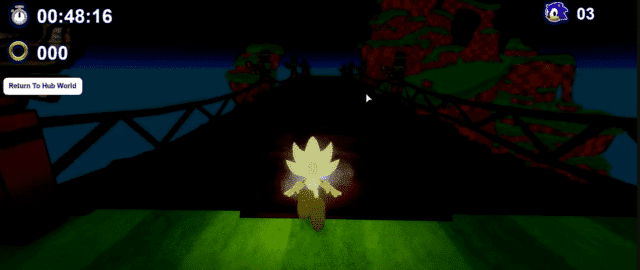 Sonic Generations Classic Engine is yet another great Sonic game made using Roblox. While the previous game we mentioned did not really have a level system, neither does this game. However, what's better about this one while compared to the previous one is that it features a map based on the famous Sonic Generations map.
This means that you will get to experience the original Sonic Generations through Roblox. There will obviously be some differences and parts where the game has been tuned down. However, the game itself is nothing but impressive in our eyes.
You will get to jump through different obstacles, run through the map, collect rings and similar items. Also, you will be able to see other Sonic players join alongside you on the map. Even though there is a Sonic-themed map in the game, it is still mostly free to roam. Basically, you will get to enjoy a mix of both Sonic and Roblox in this game.
Sonic Unleashed V2.0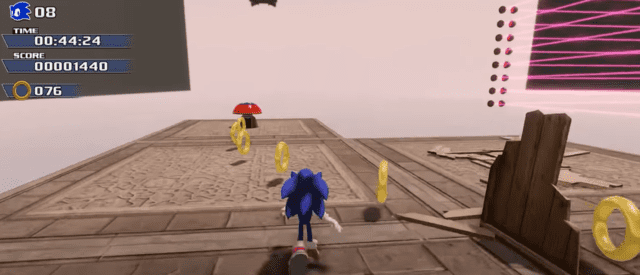 Sonic Unleashed V2.0 is one of the best Sonic Roblox games that you can play right now. Not only does it feature the iconic Sonic soundtracks that we all seem to love, but it has plenty more. While playing the game, you may notice the game mainly featuring stage test levels. This is because the game is still in the development stage.
However, the most important and noticing aspect of the game is its sound design. Apart from the original soundtrack, the game is surprisingly well made for a Roblox game. It mostly features all of Sonic's abilities that made him such a viable video game character.
What's more, is that the game also features hidden traps as well as boosts as were present in the original. Even for a game that is in development, the stages are still quite challenging. This is also possibly one of the few games that will give you the most similar experience to an original Sonic game. The stage also has a scoring system where you can truly master the level and try getting the highest score. Above all, the game even has Sonic voice lines!
Sonic Genesis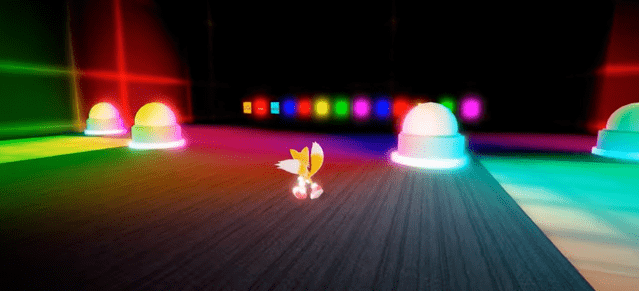 Sonic Genesis is another well-made Sonic Roblox game that is readily available on the platform. During your first time playing the game, you may notice the game lacking in certain departments while compared to the previous games in the list.
You may also see it as a direct downgrade. But there is a very good reason for that as the game also features other characters from the Sonic franchise. This is the only game in the list where you also get to play as other characters from the Sonic franchise.
Besides this, it's not as if the game is bad by any means. You will still play in a very Sonic-like map where you get to interact with different objects. While not exactly the best way to experience a Sonic game through Roblox, let's not forget the fact that you can play even as Tails!
The Bottom Line
These are the 4 best Sonic Roblox games. Each one of the names mentioned in the list is exceptionally well made for a Roblox game. During our testing, some of us even forgot that this really is a Roblox game and started treating it as an actual Sonic game.