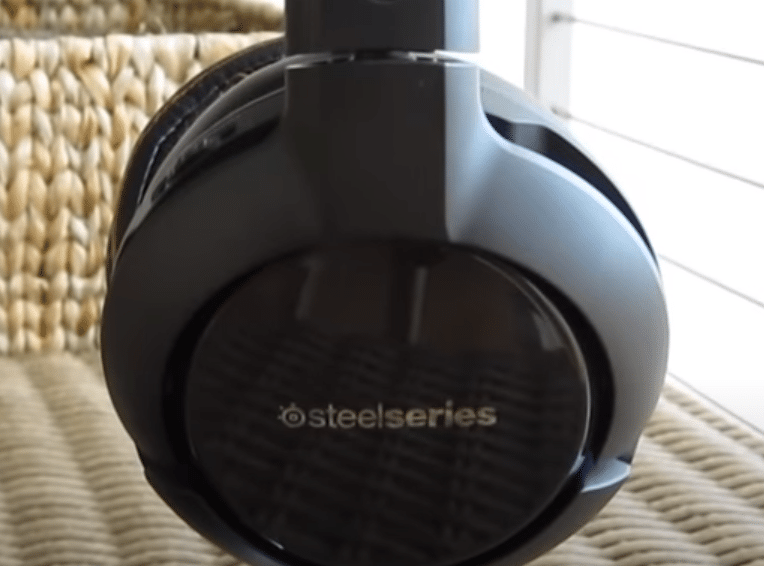 Even though the majority of players like to use wired gaming headsets because of the low latency, you can still buy a very efficient wireless gaming headset from SteelSeries. The price tag is generally higher on good quality wireless headsets but at least you'll be sure to get good value for your money by choosing well-known brands like SteelSeries.
Among many other models, you can either go for Siberia 800 or SteelSeries H wireless. According to most users, there are not many differences between the devices and you can even get the same control box working on either headset. All in all, both models are quite similar and you can consider the different name as a rebranding attempt.
SteelSeries Siberia 800 vs H Wireless
Siberia 800
When you look at the design you won't find many differences between the two headsets. In the box, you will get the headset itself, the controller brick along with different types of cable so that you can connect the headset with your mobile phone and other devices.
That allows you more freedom and you can get the headset connected with most of the gaming devices that you can think of. Moreover, you also get a backup battery that you can replace with your current battery pack after a few years of use.
The design of this headset can be considered borderline minimalistic just like the Arctis series. According to the wireless headset standards, the Siberia 800 is very light and comfortable for your ears.
The best thing about this headset is that you won't have to go through the whole disassembly process to charge the battery and you can just take off the cover from the right earcup by rotating it. There you will find the battery compartment and you can easily remove and install the new battery into the compartment which will barely take you a minute.
Even though the frame is made up of plastic mostly, the Siberia 800 are quite durable and will last you for several years. You won't have to worry about battery life either as you can install the replacement within a few minutes.
If your charging dock is not available then you can use the cable and plug it into the left earcup after removing the SteelSeries cover. The microphone is retractable and is housed in the left earcup. You can adjust the position according to your liking and put it away when you're no using it. Overall, it is a great headset that can enhance the gaming experience.
SteelSeries H Wireless
As mentioned before the SteelSeries H wireless and the Siberia 800 are quite similar. There are no differences between the two devices and the different name is just a rebranding scheme launched by SteelSeries.
Meaning that neither of these headsets is superior to the other one when we look at the performance, design, or comfort. Moreover, you can even use the same controller brick and it will work on the other model without any issues. The only major difference between them is the name of the device.
This headset will suit you perfectly whether you like to use them for games, movies, or music. However, the 300-dollar price tag doesn't feel justified to most customers that just want to listen to music. This is why you will notice most of the customers buy these headsets for competitive or casual gaming. Even though the headset is quite sturdy it is still better to keep them in a safe place and not use them too roughly if you want them to last you for a long time. Both of these headset support Dolby audio to maximize sound quality.
Now, if you're confused as to which headset to buy, then go for the headset that has a cheaper price tag and better warranty policy available. There might be a bit of price difference among different online stores. So, just go for the headset that is a few dollars cheaper and has a better warranty available.
Because performance and design-wise you won't be able to notice any difference and both will perform equally well. If you can't get your hands on Siberia 800 then go for the H wireless and vice versa.