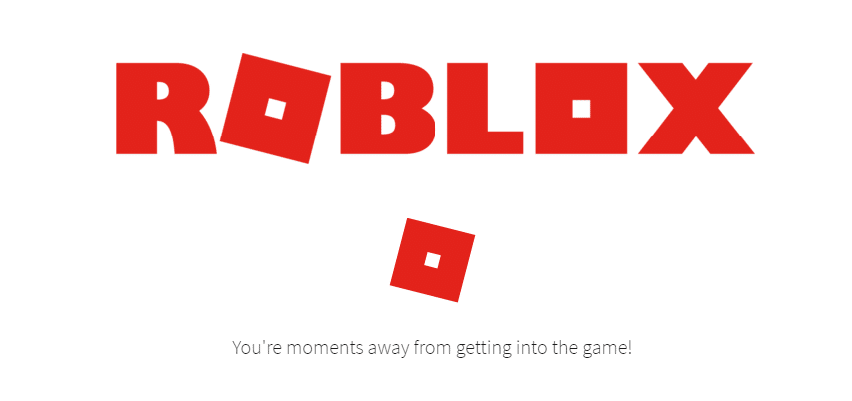 When new players or people that are reinstalling the game for whatever reason try to install and get started with Roblox, they'll be greeted with a friendly little message which will tell them that they're only moments away from being able to play the game. After this, the game starts up and players can enjoy the wide variety of entertainment featured on Roblox, just like the message says.
However, there are some cases where players are unable to get into the game even if the message says so. It just continues to load endlessly which is obviously very annoying. Here's what you can do if you're also unable to get into the game and only constantly see this message on the screen when you try to get started with Roblox.
Roblox: You're Moments Away from Getting into the Game Error
Uninstall and Reinstall Roblox
The first thing that you should try before anything else is to uninstall and then reinstall the game onto your device. If the message keeps displaying the same thing for a while and you're never able to get into the game, then it is highly recommended that you uninstall and reinstall the game. This issue is mainly caused by a problem during the initial downloading process. A file might not have downloaded properly or at all which is causing serious problems for Roblox.
Reinstalling the application on your device will ensure that it downloads perfectly this time and you can get into the game without getting stuck staring at the same message for such a long time. If the reinstalling solution didn't work then there's nothing to worry about as there's still a few great solutions that you can use to patch things up.
Switch Browsers
Sometimes, the issue might only occur on a specific browser which might prevent you from getting into the game. To ensure whether or not this is the case, we recommend that you try to use Roblox through a different browser than the one that you were using before. This should get the game working again. If that didn't work, there's still a couple of other solutions for you to try out.
Clear Browser Cookies and Cache
Try going back to the same browser that you usually use. What you have to do this time is just clear all the cache and cookies away from the browser. You need to delete them all completely, and it is pretty easy to do so regardless of your platform. The process is different depending on your browser, meaning you'll have to look up how to do it for the specific browser which you use.
Enable Roblox Plugin
Roblox won't work properly and you won't be able to get into the game at all if the Roblox plugin isn't allowed on your browser. Even if it isn't allowed, there's nothing to worry about as you can easily use the manual settings to allow it yourself. The process of doing this is also different for each browser, meaning that you'll have to look it up once again. You'll also have to definitely change your browser if you're trying to get in using the Microsoft Edge browser since it doesn't allow plugins at all.