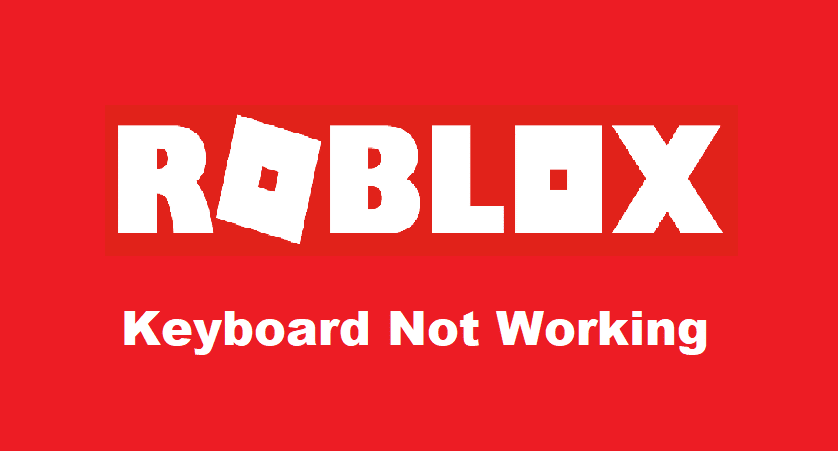 The keyboard is one of the most crucial peripheral devices that is required on a desktop. While the keyboard is mainly used for typing, it also has a specific use in different programs. A bigger example would be its use in video games. In PC gaming, the keyboard takes a very important role.
Only through a keyboard is a player allowed to properly have control over his character. For instance, WASD has been set as the standard movement keys in gaming, whereas users have to use the traditional cursor control keys for cursor movement.
How to Fix Roblox Keyboard Not Working?
Recently, we have been receiving reports from plenty of different users about their keyboard not working at all. They mention that whenever they press any key, the game won't give any response at all. This also means that they are completely unable to move their character in any Roblox game. Due to this, they can't enjoy even a single Roblox game.
Today, we will be taking an extensive look at this issue in order to tell you exactly why you are facing this issue. We will be listing a number of reasons as well as solutions on how you can fix the Roblox keyboard not working.
Disable Discord in-game Overlay
Discord is a popular voice chat application that is used by plenty of gamers. While it should not be harming your game in any way, there is one setting in Discord that is known to cause all kinds of issues. More specifically, the Discord in-game overlay.
What's even worse is that it barely has any use. Hence, we highly suggest you turn the overlay off if you are experiencing this issue.
Restart Your Computer
As easy as it may sound, restarting your computer could potentially help to fix this issue for good. Even restarting the game could result in fixing the issue. Ensure that you close all of your programs and safely restart the computer in order to avoid any damage. Once the computer has restarted, check if the issue has been fixed or not.
Reinstall Roblox
Another fix to this issue is to simply reinstall Roblox. It could be that the program is the one acting up, which is also what's causing your keyboard to not work. If that is the case, what you need to do is to reinstall Roblox.
First, make sure you completely remove Roblox from your computer. Afterward, proceed with installing the latest version of Roblox on your computer.
Faulty Keyboard
The last reason why your keyboard isn't working could be because the keyboard itself is faulty. You can further confirm this by using your keyboard in other applications. You can also try using another keyboard in Roblox to see if that fixes anything.
In case your keyboard really is faulty, you will either have to repair it or get it replaced with a new one.
The Bottom Line
Mentioned above are the 4 ways on how you can fix the Roblox keyboard not working. Following them should help you resolve the issue in no time.