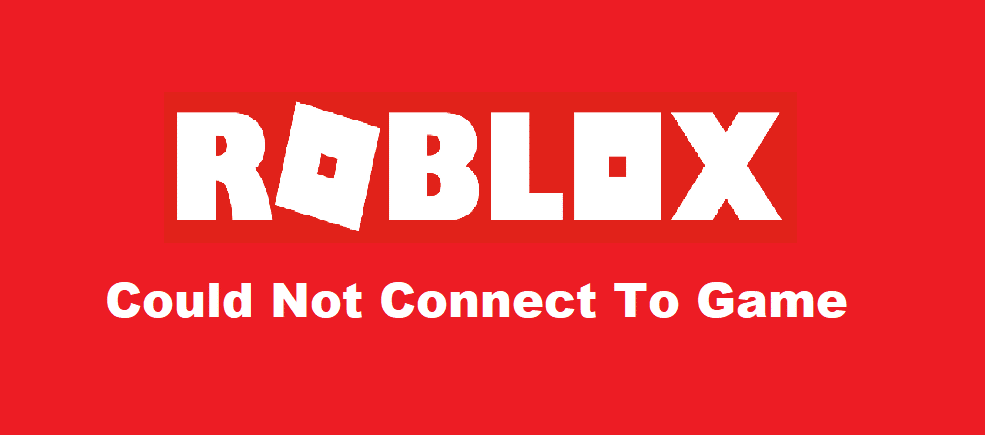 Online games are a type of game that allows players to be able to connect with each other through the game. In simple words, players are able to play with each other which was made possible only through online games.
However, in order to play online games, one must have a reliable internet connection. The internet is required so that the player can connect to the game's server. In a few games, the player can become the host himself, where other players will join his game world. While online games surely are fun, you may also face all kinds of connectivity errors while trying to play them.
How To Fix Roblox Could Not Connect To Game?
There is no doubt that Roblox has allowed millions of players to be able to enjoy millions of games completely free. But we have recently been seeing users facing a problem with any Roblox game that they try to connect to.
According to them, whenever they connect to any Roblox game, they get an error stating "Could not connect to the game". Let's take a short look at exactly why you are facing this issue and how you can fix it:
Ensure Your Internet Connection is Completely Fine
If you are unable to connect to any Roblox game, then the first thing that you need to check is whether your internet connection is not having any issues. You can check this by simply running a speed test. If you are not getting the proper bandwidth speed, then consider contacting your ISP.
Similarly, if you notice your bandwidth speed to be normal, then try using a wired connection. This is because using a wireless connection isn't just as reliable when it comes to online gaming.
Browser Issues
Roblox is one of those online games that use your browser in order to run a game properly. However, there could be something wrong with your browser, causing the game not to connect. In either case, you will have to check quite a number of things.
First things first, always use a reliable browser as your default browser. If you are already using a reliable browser such as Google Chrome, try changing your browser. Similarly, we recommend clearing all of the cache and cookies stored in your browser. If your browser has internet options, try resetting these options. Lastly, ensure the browser's security settings aren't messing with your game.
3rd Party App Interference
It could also be that a 3rd party app is interfering with your game. Some apps that we recommend you checking include your antivirus, firewall settings, and such applications. Also, try turning off Adblocker in your browser.
Reinstall Roblox
The final thing that you can in order to troubleshoot and fix this issue is to simply perform a complete reinstall of Roblox. If none of the above-mentioned steps work for you, then this should be able to fix the problem for good.
The Bottom Line
Here are 4 of the easiest ways on how you can fix Roblox could not connect to the game.