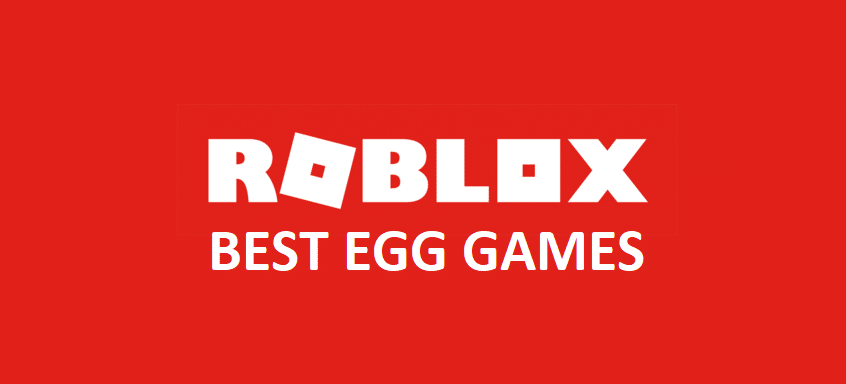 Roblox is something that most people are completely familiar with at this point. Even if they've never played it even once in their life, there are lots of people that know about Roblox and even how it works. It is a game that allows users to create even more games within themselves. This is done through the Roblox Studio application, which is filled with all the right tools needed to create games. Lots of players have made serious and emotional adventures, along with action-packed ones, horrific ones, etc.
Some players have done the opposite though, as they aim to create a silly but enjoyable experience that most people can play to kill some time. A major example of this is all the different egg games that you'll find so popular across Roblox fans. The most popular Roblox egg games out there are quite fun to say the least, and they are played by lots of players on a regular basis. If you wish to join these players, here are some of the best Roblox egg games you can try out.
Great Roblox Egg Games
Egg Hunt: The Great Yolktales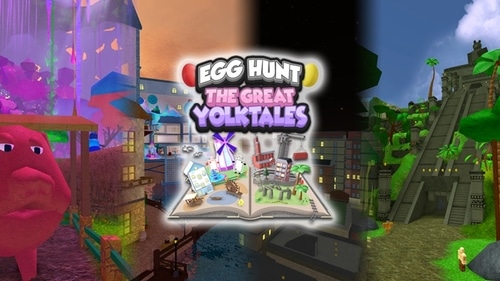 Egg Hunt: The Great Yolktales is a particularly silly looking Roblox egg game that you'll find, but in fact, it is actually the more serious one. The game follows the journey of your character who is teleported back in time, to The Mirage. This is a magical fantasy land that is filled with beauty and many different wonders to explore. Unfortunately, it is also filled with a new ominous evil that threatens to destroy the very universe itself. In this game, you'll be traveling through many different regions and entire worlds.
All of these different regions have a completely different feel to them, usually based on popular times in history, popular locations in the present, or popular fictional places that most are familiar with. There's lots to do and lots to explore in Egg Hunt: The Great Yolktales. But exploring and adventuring is just what you're free to do optionally. The main quest is to take down the previously mentioned ominous evil and make sure that no harm befalls the universe.
Be an Egg and Get Hunted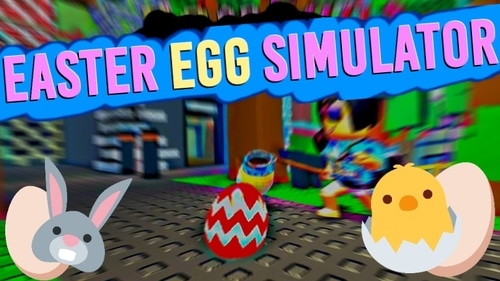 The name of this game is pretty much all you need to read to get a basic understanding of its concept. You are usually in control of an egg, and it is your job to evade all of the different people that will be hunting you. The fun part of this game is the perspective, as in most cases you're the one that is hunting the egg in games such as these on Roblox. But that isn't the case this time, as you're the one running away from the threat this time around.
There are lots of people looking for you and all of the other eggs that are with you. That's because everyone believes that all the different eggs have gotten out of control and must be captured as well as contained. It just so happens that your character is an egg as well, meaning you have to do your best to prevent this from happening. There are many different maps, many different egg skins, and more which make this Roblox egg game an entertaining one, especially in groups.
Unofficial EGG HUNT 2020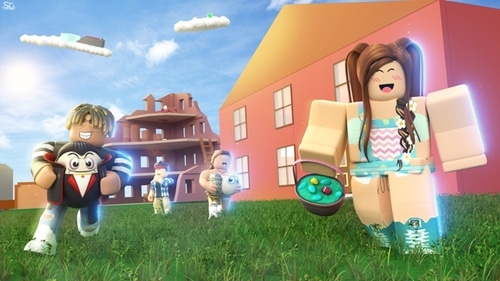 Like the previous game which was mentioned on the list, this one also focuses on egg hunts. The difference is that this time it will be you that is hunting the egg, rather than being the egg that is getting hunted. Unofficial EGG HUNT 2020 is based on the egg hunt events which are officially conducted by Roblox itself, but there are obviously quite a few differences.
The main concept is that players are put into a large open world. In this open world, there are many areas to go to and to thoroughly explore in order to find all of the different eggs that are hidden in the environment. There are new areas regularly added to the game which can be explored fully, and there is lots of fun to be had in this game.
Egg Simulator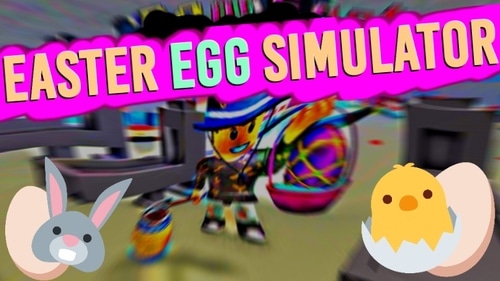 This is another Roblox egg game that is set in a somewhat fantasy-inspired world. Egg Simulator plays out a lot like most of the open-world RPG games that you may or not be so familiar with. It features all sorts of different mechanics that are found in role-playing games and it also features mechanics from video games of other genres as well. You take control of an egg, as obvious from the name of the game.
You must live out the life of said egg in a fantasy environment, filled with all sorts of danger and adventure to look forward to. There are many different quests that you can go on and there are also several different ways that you can upgrade as well as customize it to your liking. It is a fun Roblox egg game that receives updates and new quests regularly.
Eg!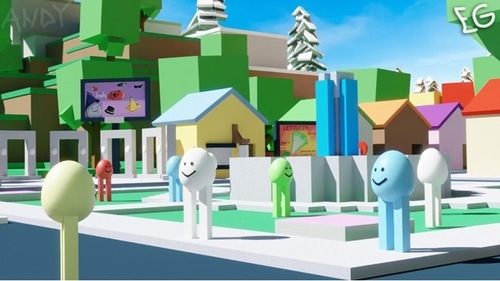 Eg! is one of the most popular Roblox egg games out there, if not the most popular one out of all. It is another fantasy game in which players take control of a character that is an egg. It is definitely quite silly, but it is very fun and sometimes very immersive too. It features a vast open-world with many regions, all of which you can explore in your own free will with your friends or with other online players.
Speaking of online players, Eg! is actually quite a popular video game on Roblox. It has had several million visits over the years and is played by almost thousands at a time even to this day. It has lots of unique customization options, many features, and more of the sort which make it the popular game that it is today.