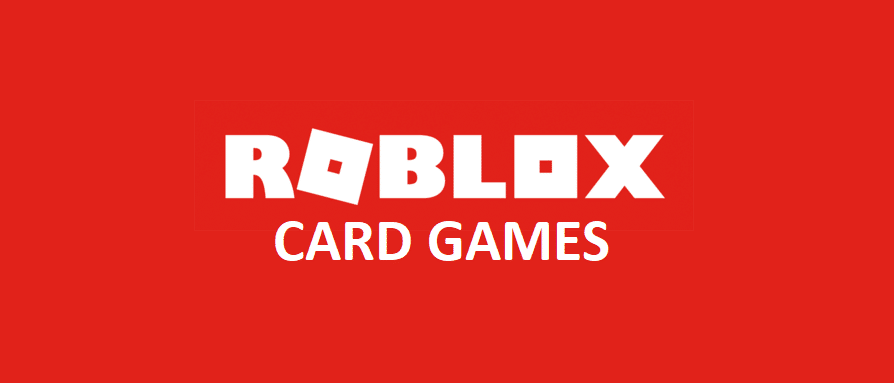 There has always been a trend for card games. Whether we decide to play these games on our device, or in real life, card games are undoubtedly one of the best games to play. Due to just how unique card games can be, there are countless card games.
All of these card games feature different cards along with different rules. However, most of them follow the basic rule where users have to draw a card every turn. But there are also other card games that have a completely different and unique approach to their rules.
Regardless of the rules, we can all agree that card games are really unique and fun. It takes a mix of both good luck as well as skill to win these card games. This is also why most players love to play these card games.
Roblox Card Games
Roblox is undoubtedly an amazing platform that has allowed dozens of gamers to unite in a single platform. Through this powerful platform, players can play all kinds of games, that also includes card games.
Out of the millions of games that are readily available in Roblox, players can find quite a few card games as well. However, every card game listed in Roblox isn't necessarily good. This is why to save you the hassle, we will be helping you through this article. We will be mentioning 5 of the best Roblox card games that you can find! Here are all of them listed down below:
Blox Cards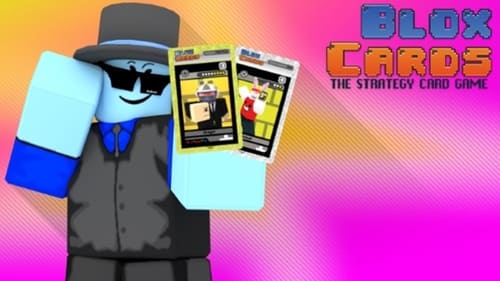 Blox Cards is possibly one of the best if not the best Roblox card game that you can play. It features a ton of characters in the form of cards, with every single card having its own traits. In this game, the player is encouraged to construct his own deck of 40 cards that he will use to fight against different opponents.
Just like you, other players will also have the ability to make their own deck of 40 cards. With every match that takes place, you will be able to battle against different opposing teams. The winner will be decided only after either one of you defeats the other in a battle that involves wits, strategies, tricks, as well as luck. The one who wins the match will get to have the majestic 2×2 crown as a reward.
As the game features online play, you will be able to play with fellow players. The one who ends up winning the match will be the better player out of the two. It is important to note that each card has its own unique trait and usage, which is why you will need to learn when and how you should use them.
ClashBLOX Battle Cards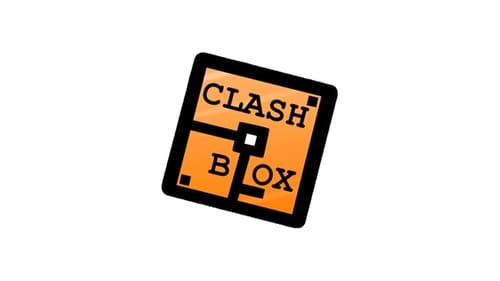 ClashBLOX Battle Cards is a great card game made through Roblox. If you are a fan of trading card games, then this game should be able to deliver an excellent experience to you. While featuring countless cards that can all be collected through various means, the game also features some great trading elements.
At the very beginning, each player is given a deck of cards that he will use to battle against different opponents. Through winning each battle, the player will be able to gain more and more currencies which can then be used in many ways. The in-game currency is also known as studs. The most common and basic use of studs is to simply buy more cards.
However, you can't just buy a card in this game, as players have to buy a complete booster pack. What comes out of the pack is completely random. The game is generous enough to give the players 500 studs when he first starts the game. This also lets him buy quite a number of booster packs for himself. The whole purpose of the game is to win against opponents in order to gather studs. These studs are then used to improve the player's deck by adding in different cards. There really isn't an end goal, except for having the best deck possible in the game.
Roblox Flip Cards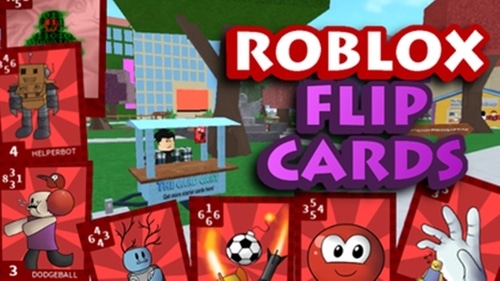 Roblox flip cards is yet another fantastic Roblox card game that can be played through Roblox. The game is a bit more unique when compared to other Roblox card games mentioned in the list. Just like most other Roblox games, you will start the game in a lobby with many other players simply wandering around the map.
While roaming the lobby, you are free to challenge any player into a battle. How this game's card battle works is actually the thing that is most unique about it. Players start off with a random hand of cards that each have their own levels. Either one of the players is randomly given a turn in which he has to put down a card with whatever level he likes.
Similarly, the opponent has to respond by putting down a card that is of a higher level. When he does, he gets to have control of your card. Likewise, you will have to put down a card in order to counter your move. The match moves on until the player who has control of all the cards finally wins the match. It is also important to mention how you are given a limited space to put down your cards. This is why you have to be extra careful while planning your strategy on how to beat your opponent.
Winning a match results in getting in-game currency which can then be used to buy better cards. Having better cards give you more chances at winning matches.
The Bottom Line
Here are the top 3 Roblox card games that you definitely need to try out. Every one of these games offers a fantastic card trading experience to the player. Through all of these games, you are allowed to battle with different online players by using your very own deck of unique cards.