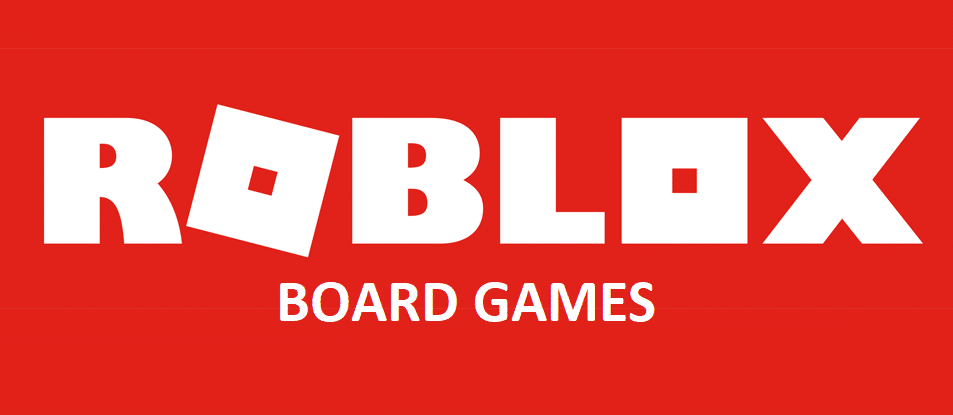 Board games are definitely some of the best options that anyone has when it comes to having fun with a group of multiple different people, whether it be with friends, family, or complete strangers. The only downside, however, is that you usually need everyone together in one place in order to enjoy these board games. That means that you won't be able to enjoy playing with your group of friends or family when you're away from them. Luckily, Roblox now offers many different solutions in the form of its many board games.
If you're ever away from all your friends or family and feel like enjoying a simple board game with them of any kind, Roblox will usually have you covered! You'll find that there are many places in the game that are entirely dedicated to replicating the most popular board games in Roblox form. If you wish to enjoy some of these Roblox board games, we're here to tell you all that you need to know about a few of them. That being said, here is a list with detailed information regarding some of the best Roblox board games that you should consider trying out, whether with people you know or other online players.
The Best Roblox Board Games to Try
Chess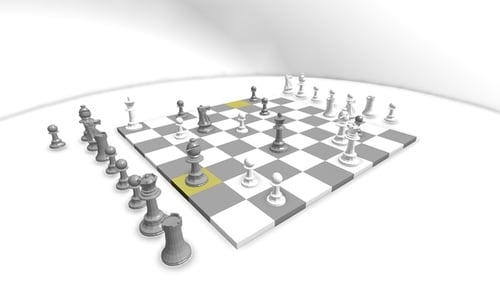 The name of this specific Roblox place is pretty much more than enough for you to realize what popular board game it is based on. Chess is one of the most challenging as well as one of the most enjoyable board games out there, and arguably the most popular too. Through this Roblox board game designed by Tuning Studios, you can enjoy playing Chess with anyone that you'd like. Whether it be a friend, a family member, or a random player from any part of the world, you'll be able to enjoy playing chess with them thanks to this Roblox board game.
There's not really much to add about this specific game if you're already familiar with what chess is. One thing that some will appreciate about Chess by Tuning Studios is that it is completely simple. There are no flashy game modes and no strange twists. It is just a pretty simple and straightforward Roblox place that allows you to enjoy playing classic chess without anything extra getting in the way of your fun. If you're looking for one of the best and simple board game experiences that Roblox has to offer, this is
Board Life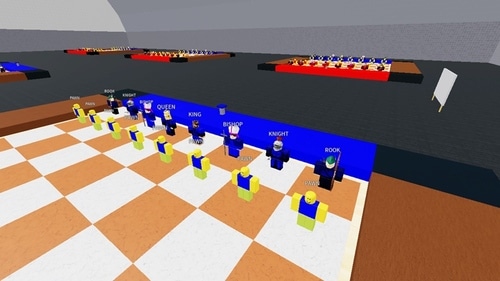 This is one of the most popular names that you'll find on this list, at least when it comes to the number of players that have played the game. Board Life is a board game within Roblox that was created by a user that goes by the name of MarineMike826. One of the best parts about this game is that it isn't limited to just any specific board game. Instead, it actually features lots of different popular board games that you're probably familiar with already. This means that there's a lot of fun to be had while you're enjoying Board Life, as there is a lot of variety.
You're able to play checkers, Battle Ship, Chess and many more different games of the sort. What makes things even better is the fact that there are more and more games added to Board Life on a regular basis as well, meaning that you don't have to worry about things getting too boring and repetitive. This is certainly one of the best options that you have when it comes to Roblox board games, mainly because of the variety that is in store. On top of this, the amount of daily players is definitely good too.
Treasure Island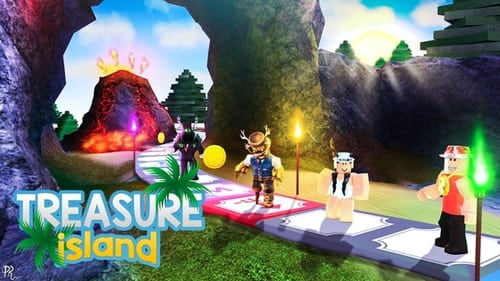 Treasure Island is certainly a very fun little board game on Roblox that you can try out. It is a life-sized board game, created by Terraniko, which you play through your custom Roblox character. You control your character, take turns rolling dice, and do much more of the sort that you'd normally do while playing a board game. There are mini-games and much more as well, meaning that Treasure Island can simply be defined as a highly interactive little board game that you can play with many different players at once.
Depending on how you're playing and what numbers that you roll, you'll be engaging in many mini-games with other players too. If you're looking for a Roblox board game that is unique and doesn't just copy popular ideas that most are already familiar with, Treasure Island certainly matches that description. It is recommended that you give it a shot if you're looking to try something new. One great positive is that it is very populated as well, meaning you should have absolutely no problem finding other players to play with at any given moment.
Board Game Mania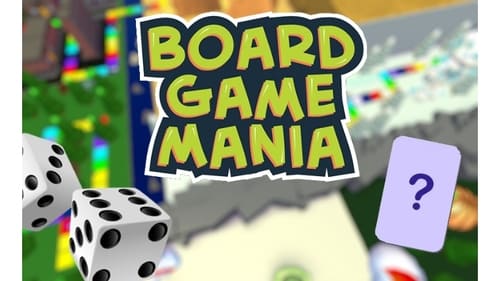 This is another unique option worth trying out if you're someone looking to experience a new idea. It takes inspiration from a lot of the most popular board that you're likely familiar with and combines them together to form a crazy new Roblox board game which offers a lot of fun. Board Game Mania was created by 2GO, who still continue to work on it and release updates for it, which ultimately make the game better and better over time.
This is a relatively new game on this list, and it is slowly becoming more and popular. While it may not have as many visits as some of the other options on this list, it is definitely still quite populated and its player base continues to grow. Once again, it is recommended that all those that wish to try out something unique give Board Game Mania a chance as well. There are many fun side activities to delve into as well, but the most important thing of all is to do the best you can to slow down other players and ensure you succeed.