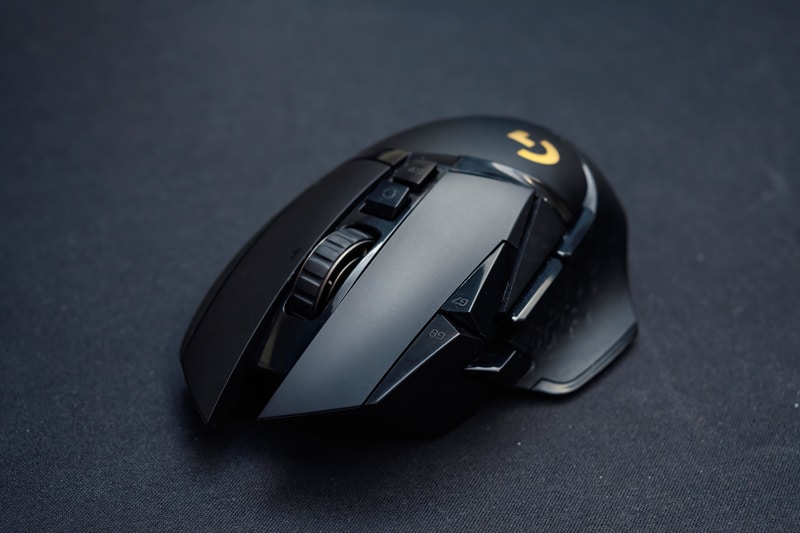 For giving an aesthetically pleasing look, pretty much every Logitech gaming mouse comes with an RGB logo on it. However, there can be times when you will notice the logo not lighting up for some reason.
When that happens, you will need to know how you can troubleshoot this particular issue. This is why today; we will be taking a look at all the different ways how this issue can be fixed. So, let's not waste any time further and get right into it!
Logitech G502 Logo Not Lighting Up Fix
1. Re-Plug the Device
Under most circumstances, we noticed how the mouse simply had bugged out due to which the logo wasn't showing any light on it. However, if that is the case then you should be able to get it by just re-plugging the device.
You can also try a complete power cycle by keeping your mouse unplugged for 30-40 seconds. Afterwards, try plugging the mouse again. Also, you can try another USB port just in case to see if that works.
2. Restart G Hub
Another possible reason behind the logo not lighting up could have something to do with the Logitech software installed on your computer. If that is so, then the first thing you will need to do is to restart the whole program.
Once you have closed it, ensure that you run the program as an administrator. You can also set the software to always run as an admin by going to its properties and hitting "Always run this program as an admin" under the compatibility tab.
3. Change the Profile/Preset in G Hub
As explained earlier, chances are that you are facing some sort of bug. A common fix that you can try in order to get rid of the problem is to try and change the preset or profile of your mouse in the Logitech software.
You can also try creating a completely new preset or profile. However, do make sure that you thoroughly configure the settings as well as set up the RGB before switching to it.
4. Reinstall G Hub
In case the issue still seems to persist then you can try completely reinstalling the G Hub to see if that does anything. As soon as the program reinstalls, try giving your PC a quick restart just in case.
The Bottom Line:
Is your logo not lighting up on the Logitech G502? While this can happen due to a number of reasons, it is caused by your Logitech program bugging out. Though if you wish to learn how you can fix the issue on your own, we strongly advise that you follow the instructions that we have listed in the article above. Doing so should help lead you to a quick and easy fix to the problem without any further trouble.