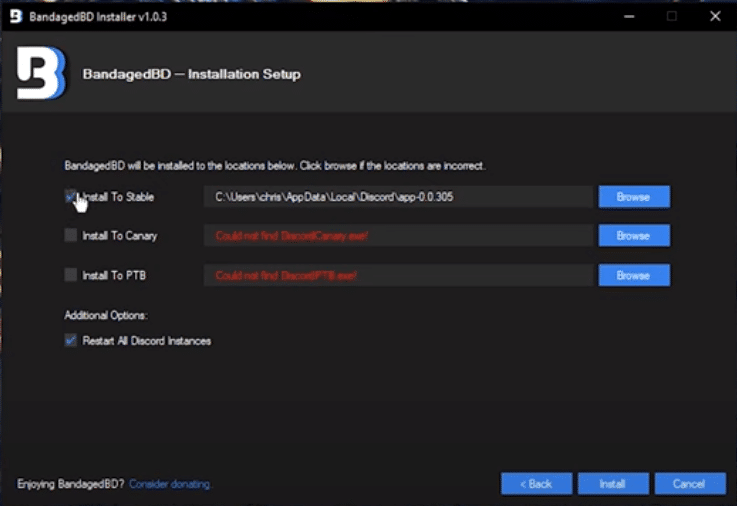 Just like Discord, BetterDiscord is another chatting application that lets people chat with each other in different ways. The difference is that BetterDiscord comes packed with more features. One of the highlighting aspects of BetterDiscord is that it features emotes and emojis that are directly from Twitch.
BetterDiscord also has a custom CSS editor that lets you change the platform according to your liking. What's even better is that you get the option of adding extensions and plugins to the application.
This means that you will also be able to add and customize countless themes.
Is BetterDiscord Safe to Use?
As already mentioned above, BetterDiscord is an application that is awfully similar to Discord. This is one of the reasons why users are concerned about using the application. They suspect that installing the program is just a way of getting viruses inside your computer. There are countless threads on the internet where users are also asking whether BetterDiscord is safe to use or not.
Using this article, we will be explaining to you whether the program is really safe for you to use. We will be going through each and every aspect of BetterDiscord. So, we suggest you stay with us!
Should You Use It?
If you want the short version of the answer, it can both be safe and unsafe to use BetterDiscord. The first problem which arises while using BetterDiscord is that it completely goes against the policies of Discord.
However, it is understandable why one would want to use the application. For starters, it comes packed with so many features.
BetterDiscord itself is pretty safe to use. However, you may want to watch out for 3rd party themes as they could your PC infected with virus or malware. In order to prevent this from happening, you will want to download themes only from BetterDiscord's official server.
It is also completely safe if you are planning to create your own themes using BetterDiscord. However, any other source of getting themes may not be safe at all and is not recommended.
Is There Any Other Alternative?
If you are planning to use BetterDiscord only for the themes, then there may be another option for you. Try checking out BeautifulDiscord, as it is filled with themes. It is designed to make your Discord look more interactive and beautiful through themes.
However, it suffers from the same problem as being against Discord's policies.
The Bottom Line
Is BetterDiscord safe to use? As we have already mentioned above, using an application like BetterDiscord goes against the Terms of Service of Discord.
But if you want to learn whether it is safe and does not contain anything harmful for your computer. Then, you will simply have to be careful while using BetterDiscord. For more information, we suggest you give this article a good read.