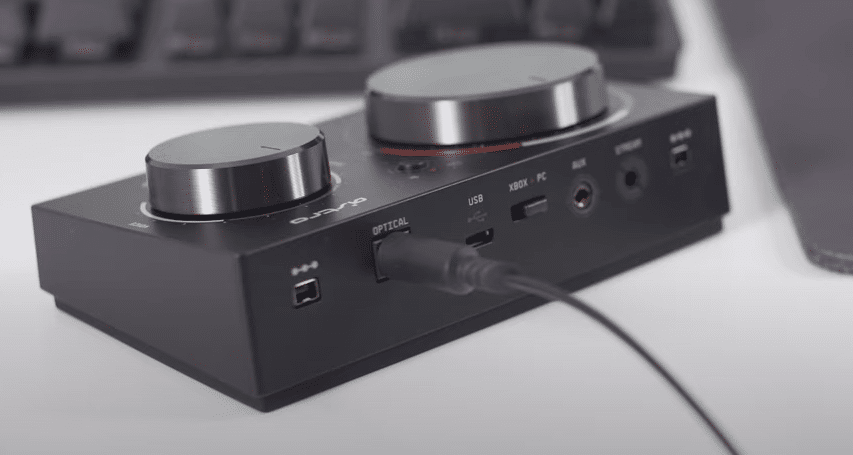 Astro is a known brand that has been widely providing users with a huge variety of gaming peripherals. All their gaming peripherals are focused on providing their users with a number of advantages while they play their favorite games.
How to Use Astro A40 Mic on PC Without MixAmp?
Recently, we have been seeing a number of users come up with a question regarding one of Astro's most popular gaming headsets. The question is whether it is possible to use the headset without needing the MixAmp.
In case you have also been wondering how to use Astro A40 Mic on PC without MixAmp, then we highly recommend that you keep on reading this article. Through this article, we will be giving you all the information that you need in order to learn more about this topic. Here is everything that you need to know:
Is It Possible?
For those of you wondering whether it is even possible to achieve this or not, then yes it definitely is possible to use the headset's mic without requiring the MixAmp. Usually, the headset comes with a micro-USB cable through which you can successfully connect the headset with your PC.
Similarly, you won't be able to connect a simple charging cable with the headset as it will not support the headset. The reason behind it is because of MixAmp. But the question remains as to how you can practically achieve this?
How to Use Astro A40 Mic Without Requiring MixAmp?
The thing with MixAmp is that it gives you the usual controls that you'd expect to come with a headset. However, if you are reading this article, then you definitely need to find a way on how you can achieve this without the use of a MixAmp.
In order to do this, you will need two different cables, which as an A40 inline cable as well as a PC splitter cable. The A40 inline cable, also known as the mute cable is a piece of cable that allows users to be able to mute an ongoing voice communication through their headset.
The thing with this cable is that it has two different ends. One end of the cable goes directly to the headset (5 pole), whereas the other pole connection goes to the MixAmp or the PC splitter cable (4 pole).
In contrast, the splitter cable is something specifically designed in order to help users be able to connect their headset directly to their PC without having to use the MixAmp. Also referred to as the Y splitter, you will most definitely be needing the splitter cable in order for all this to work.
Having both these cables should successfully help you be able to use your headset without MixAmp. What this will basically do is help you be able to connect your A40 headset directly to your PC using your sound card. As a result, you won't be needing any MixAmp for the process.
Will There Be Any Drop-in Sound Quality?
Apart from the main question discussed in detail in the article, another really common question that many users seem to ask is whether there will be any kind of drop-in sound quality while using this method?
While it may sound likely, but it isn't. Most of the users who have shifted from using the MixAmp to the splitter cable reported to have noticed no difference at all. This means that there wasn't really any drop in the sound quality of the headset. So, you shouldn't have to worry about compromising anything while using this method.
The Bottom Line:
This article contains all the details that you need to learn all about how to use Astro A40 mic on a PC without MixAmp. Be sure to read all the details mentioned in the article so that you don't miss out on anything important at all!